Captain Marvel, Brie Larson spoke about her decision to take the role at the TIFF press conference for Just Mercy alongside her other co-star. She made it clear that the decision to play Captain Marvel came down to the opportunity to grow in the role and mature over time.
Larsen at the TIFF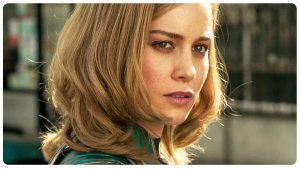 Larson said, "I didn't play Captain Marvel because I wanted to be a hero. I just wanted to be a person. This was a great platform for me to play a person."
"In a world where we are very hard on people who grow and change, to play characters who evolve and to work alongside real human beings who grow and evolve, that is a real strength," she concluded.
On JUST MERCY being different from other roles @MichaelB4Jordan has played: "I can't die anymore. I want people to see me live. I want to survive all three acts, I want people to see me make it to the credits." #TIFF19 pic.twitter.com/q3lI1fouxW

— TIFF (@TIFF_NET) September 7, 2019
One thing Marvel has done a great job of is making their heroes very relatable. The interplay between different characters in various movies is always a high point of each instalment. For her credit, Larson fit alongside Samuel L. Jackson in Captain Marvel's first outing. Then, in Avengers: Endgame, she didn't miss a beat along with the extended cast.
Writers talk about Brie Larson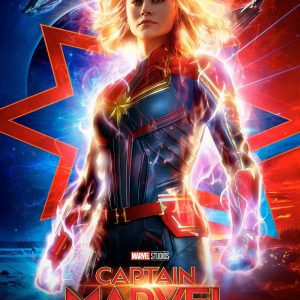 McFeely explained the challenges, "Yeah, that was a… God, I can't imagine too many people in Hollywood have had to deal with that particular issue."
"I remember sitting next to Anna and Ryan as they called to action on Brie's first day as Captain Marvel, which is on Endgame, and for the few weeks before that, they'd been around watching Joe and Anthony work because this is a big step up for [Boden and Fleck] in terms of size of movie."
Writer Marks explains
"I mean, that 20 years is both a weird thing to prompt us and a bit of a cushion in that there's no telling what happens between the end of Captain Marvel and her appearance in our world," Markus chimed in. "So, any fluctuations in character or appearance can be chalked up to 20 years. I don't look like I looked 20 years ago. We had to come to some consensus."
Source: Comicbook, Wegotthiscovered