Britney Spears recently came into the spotlight for her marriage to Sam Asghari in June 2022. The pop singer broke free out of the clutches of her abusive conservatorship in November 2021 after 14 long years. Since then, the "Criminal" singer has been making headlines for her moves. Recently, the singer shared several photos of herself on Instagram, which left the fans shocked.
Also Read: 'America's Done a Wonderful Job at Humiliating Me': Britney Spears Reportedly Never Gave Consent to Netflix Documentary, Says Will Smith Doesn't Get Bullied Like Her
Britney Spears posts naked pictures of herself on Instagram
The 40-year-old singer shared 11 nude pictures of herself within the course of an hour which left several fans wondering what the singer is up to. The posts adhered to the guidelines of Instagram in terms of nudity which is why they were not taken down. Moreover, the captions of the pictures added to the fans' confusion.
"Waking up in London with my Cabo thong !!!" one caption read.
The other said, "Not sure … tea or coffee ???? I held my phone up with a book and a remote control to shoot this …."
Also Read: Britney Spears Fans Rejoice as Singer Hints Major Music Comeback After End of Cruel Conservatorship, Claims She Wanted This Since '14 Years'
Britney Spears receives criticism for her recent Instagram spam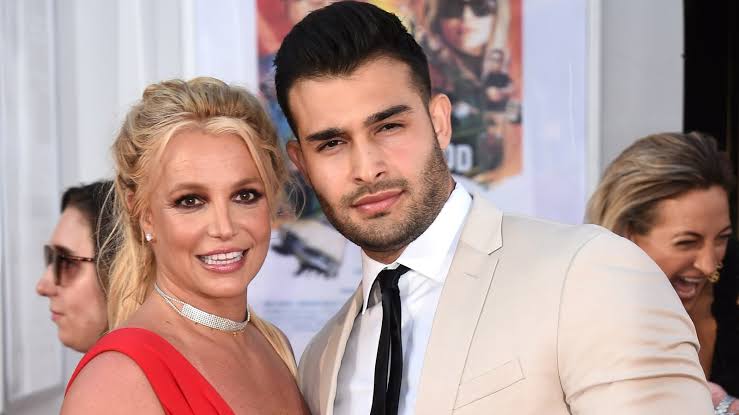 The singer's posts were met with criticism online. Some of the comments under her posts are as follows:
"Why do you think this is ok?? It makes you look trashy and begging for attention!! Enough with the nude photos and stupid twirling! You need some serious help!! PLEASE GO GET HELP!!"
"These are pics you'd send to your hubby not for the world! These aren't like professional artistic pics. No class!"
"Britney I love u but calm down women where's your husband you need help"
"Gurrrlll, this feels too intimate. This is more for like, Only Fans for instance"
Also Read: 'I'm beyond lucky to know you': Britney Spears Sets Friendship Goals in Her Latest Instagram Post, Praises Long Time Friend Selena Gomez
Britney Spears shares her desire for a new version of Baby One More Time
Despite the widespread criticism, the singer seems to be unbothered. Perhaps she is busy working on new music since she recently shared a video of herself singing on Instagram with a long caption in which she talked about wanting to release an alternate version of "Baby One More Time".
"Well I have asked for what I wanted for 14 years … a different version of "Baby" but have the producers actually work for me and put it together 🎵 … a start … but as the TEAM said NO and serves me with 4 girls, my sister included, doing a 5 minute version of 4 remixed songs 🎥 to a T not even having to give effort or dance 💃🏼 … just shot it beautifully and the sound was NEW !!! They ruined it for me, embarrassed me and made me feel like absolutely nothing🙄🙄🙄"
In the post, the singer also stated that the conservatorship ruined a lot of things for her. She stated,
"They took away my rights … my womanhood was ruined !!!"
Now, it seems like the pop singer is just trying to make the most of her free life away from the clutches of her father. 
Source: Mirror.co.uk