If you think Britney Spears is the only one making controversies, wait until we tell you about her ex-husband who is in the news. Jason Alexander and Britney Spears reportedly were married for nearly 55 hours and the ex-couple made the news when they married in 2004. He also made news when he gate-crashed Britney Spears's wedding with Sam Asghari at the singer's California home. The ex-husband of the singer appeared uninvited at the wedding, while he was live streaming on Instagram, which made a lot of controversies. 
Checkout, Celebrities Who Became Real Life Superheroes By Beating Addiction
Why Britney Spears' Ex-Husband Jason Alexander is in the news
The cops want Jason Alexander after he missed his court dates this Tuesday, September 13, 2022. As the former husband of Britney Spears is facing felony charges for grand theft auto and buying/receiving stolen property, Jason Alexander did not appear before the judge in Napa County. The aforementioned charges stem from a woman who reportedly claims that Jason Alexander stole expensive jewelry from her in 2015. 
Read more, Britney Spears' Former Husband Jason Alexander Officially Pleads 'Not Guilty' Despite Being Caught Red-handed Gatecrashing Her Wedding
Jason Alexander gate crashing Britney Spears' wedding with Sam Asghari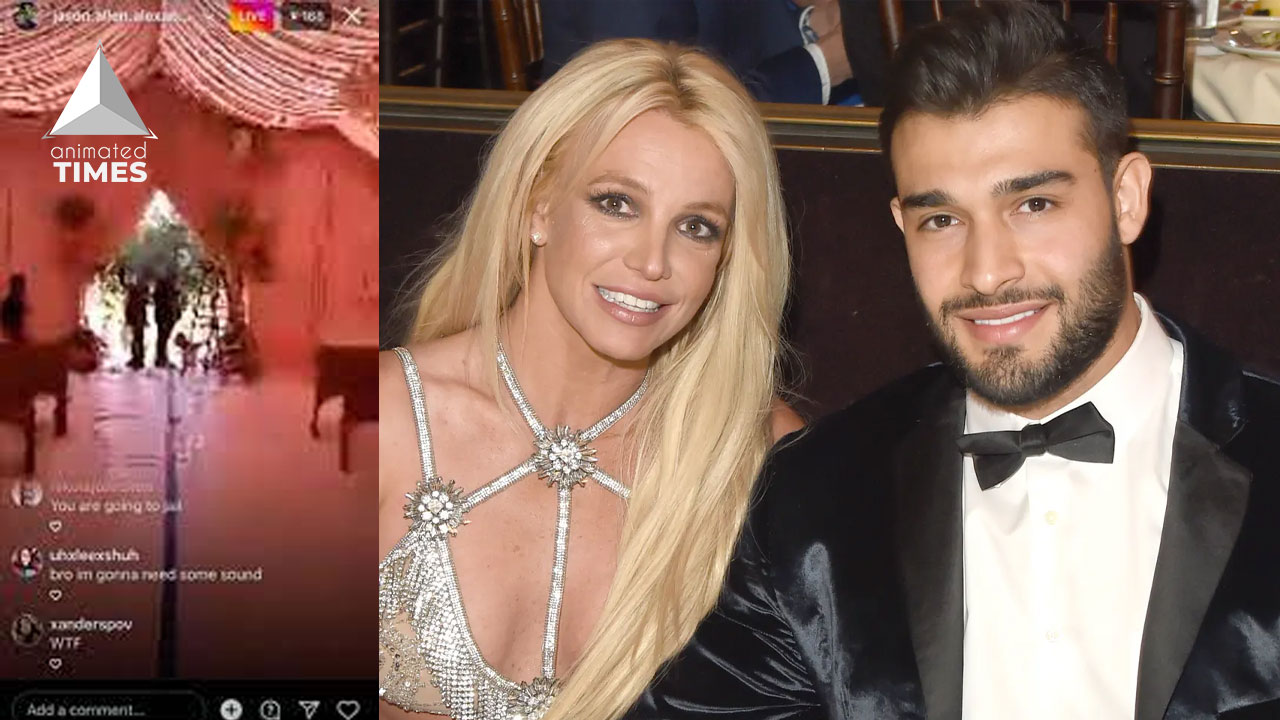 The former husband of Britney Spears began to have a run with police when he gate crashed the singer's wedding with Sam Asghari on June 9. He was arrested right after the wedding as he created a brawl when he reportedly claimed, "She's my first wife, my only wife." He reportedly breached the wedding through event security and told the musicians that Britney Spears had invited him. Following the brawl at the wedding, Jason Alexander was booked for trespassing, vandalism, and physical altercations with security. As the wedding was a private affair, this news made headlines. 
Checkout, Every VIP Guest Attending Britney Spears & Sam Asghari's High Profile Wedding
Britney Spears and her recent feuds with Kevin Federline
On the other hand, Britney Spears is in the headlines for her feud with her ex-husband Kevin Federline. As the recent statements by her kids have triggered the singer on social media, she has been very vocal on Instagram. Adding to her regular postings spree on Instagram, the singer also got into a feud with Christian Aguilera after she posted about body-shaming post. Since nothing is confirmed when the controversies around Britney Spears will end, the internet world awaits a piece of positive news from the singer.
Also read, 'Britney's thankful Sean didn't speak out': Britney Spears Reportedly Has A Favorite Son Now As She Favors Sean After Younger Son Jayden Calls Her Mentally Unhealthy
Source: TMZ