Brittney Griner is a professional basketball player for the Phoenix Mercury of the WNBA. She is a very established athlete. In 2012, she was named the AP player of the year and The Most Outstanding Player of the Final Four. Griner has also won 2 Olympic gold throughout her professional career. The American athlete was arrested in February in Russia for bringing vape cartridges containing oils derived from cannabis through a Moscow airport.
Also read: Elon Musk in His Infinite Wisdom Asks Joe Biden to Save Brittney Griner
Brittney Griner was Sentenced to 9 years of Imprisonment
The Phoenix Mercury player was first arrested in February at Moscow airport for carrying less than a gram of hash oil. Brittney Griner was prescribed medical cannabis oil in Arizona, but they are illegal in Russia. Some experts have suggested that Griner could be used as a "high-profile hostage" by Russia.
Also read: "She's Proof Human Garbage Is Not Just An Album": Tomi Lahren Gets Blasted On Twitter 
Her trial began in Russia on July 1. Griner had admitted that she unknowingly packed the cannabis oil cartridges and that it is a genuine mistake. Her lawyers have provided the prescription that she was prescribed cannabis oil to treat pain. The trial was completed on August 4, and she was sentenced to 9 years of imprisonment.
Her Lawyers have Filed an Appeal
It was reported her lawyers filed a formal appeal on Monday. A source revealed that the appeal would be based on violations during investigations. Although it is not clear how soon the appeal can be heard, the lawyers are looking forward to it. A formal appeal is an indication that no political deal has been established between US and Russia.
Also read: 'Don't forget Amber Heard used ill children for merit': Johnny Depp Fans Call Out Amber Heard for Exploiting Children's Charities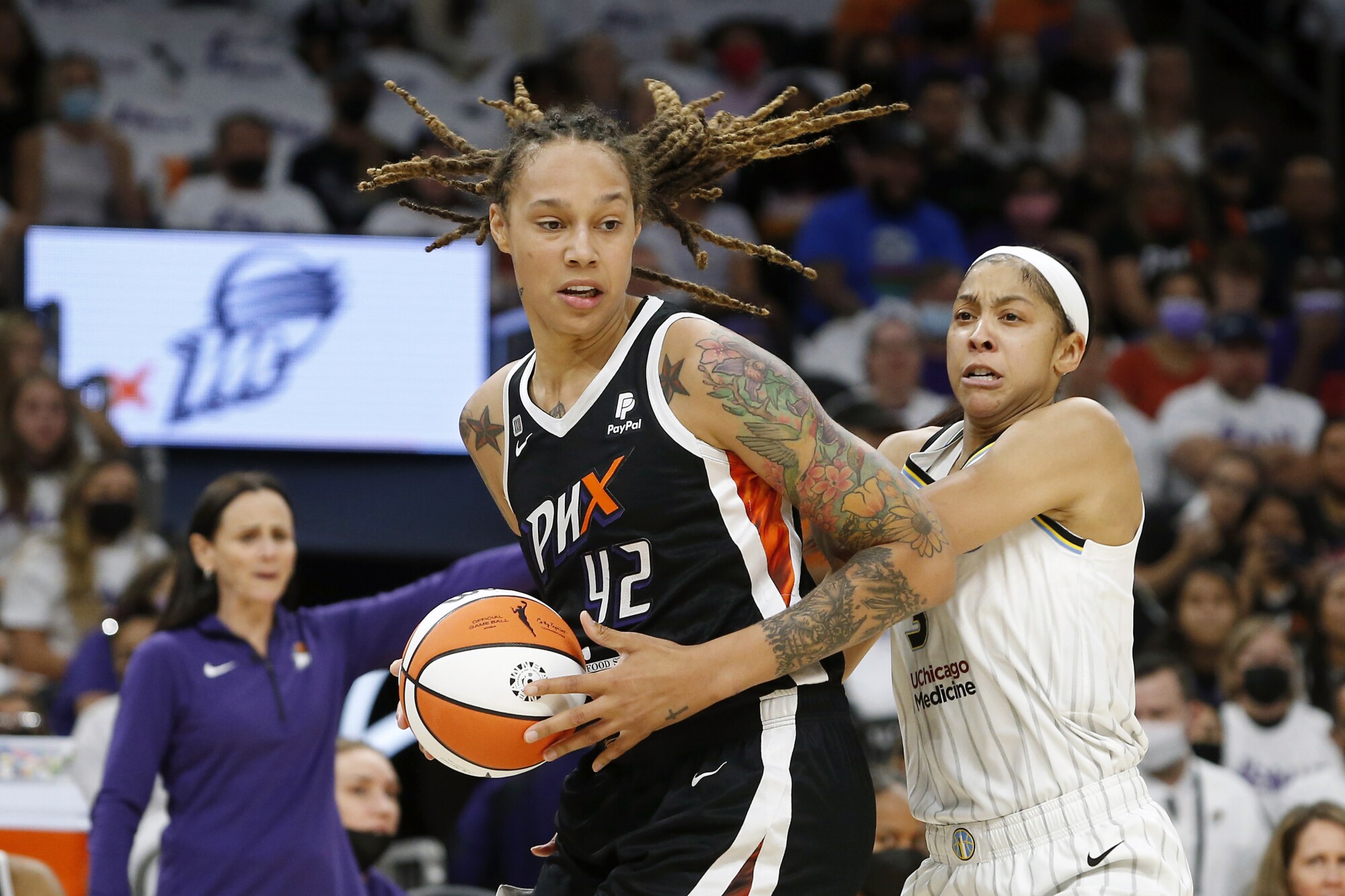 Also read: 'We Are Proud of Johnny Depp': Internet Applauds Actor for Making Successful Comeback With Multi-Million Dollar Brand
There is a possibility of a prisoner swap between the USA and Russia. However, Russian officials have said that they will only consider this only when Griner's sentence came into effect. In recent news, US President Joe Biden has promised that his administration is working very hard to bring Griner back home.
Source: Complex