Brooklyn Nine-Nine is a successful sitcom that enjoys a killer fan following. Over the years, fans have grown to love the leading characters, which are Jake, Amy, Rosa, Charles, Terry, Gina, Holt, Hitchcock, and Scully. What makes the show so great is that everyone is a leading character and a single episode never fails to capture several ongoing stories. With great stories, the show has given us some friendships to root for, and one such bond is that of Jake and Rosa's. However, it's not rainbows and roses every time, right? Here's a list of 5 worse things that Jake and Rosa did to each other. Check it out!
1. Jake Doesn't Listen To Rosa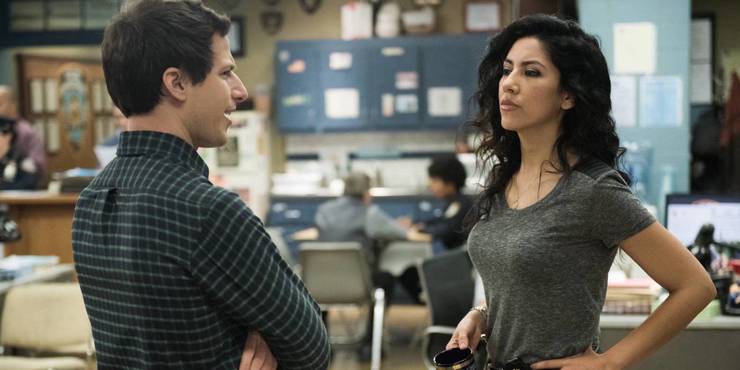 In an episode where Jake promises the victim's mother to find the killer, Rosa criticised this decision and Jake fails to listen. The way his character development goes shows that he is a stubborn and selfish guy who won't give respect to other people's perspectives. Soon, Jake falls down the abyss when he is not able to solve the crime scene and fights with Rosa when the case is given away.
2. Jake Refuses To Work With Jack Danger
Once again, Jake loses sight of what's important simply because something doesn't fall in his comfort zone. In tough times, Rosa requests Jake to work with Jack Danger in order to eradicate a certain drug and to save Rosa's task force. However, Jake acts childish and endangers Rosa's case only to be saved in the ending moments.
3. Rosa Fails To Communicate Throughout The Series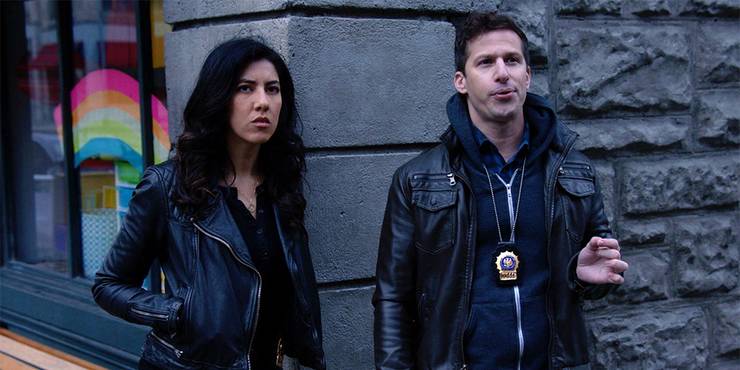 One of the worst things that Rosa does is not communicate with her friend. As the show established that they know each other since their academy days, Rosa doesn't really talk to Jake and then blames him for something that is stemmed from a lack of communication. Even an introvert starts talking to their friend whom they've known for so long. This was further shown in the final season when Rosa decides that she must leave the force, and the decision fit well with Peralta.
4. Jake Sends Off Rosa With Holt To Work Out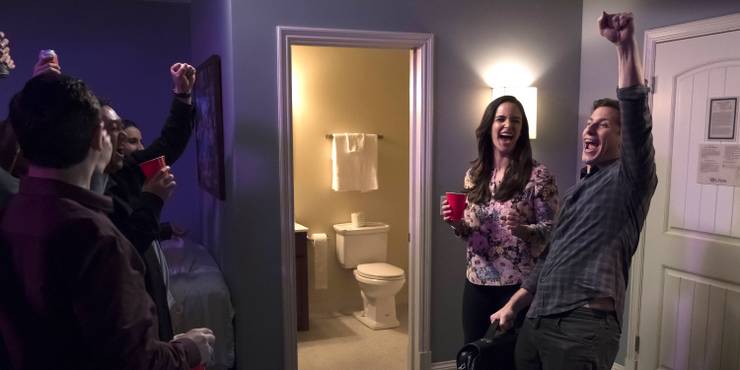 In an episode where the team goes for a police convention, Jake and his crew gets too hammered and leave Holt out of the equation. Also, they definitely forget to do his presentation work. However, when it's time to rectify their mistakes, Jake pairs with terry and Charles to find the laptop, and send off Rosa to work out with Holt. Rosa clearly is in a state of mess and it's clear that she is in agony. However, it made for a great moment in an episode that was already funny.
5. Rosa Disrespects Jake and Doug's Friendship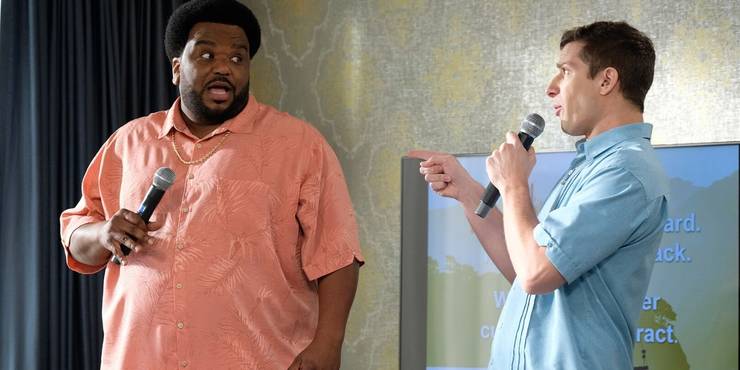 Even though Rosa is mostly right, the dynamic between Jake and Doug was pretty clear. It came to a point where Rosa starts to feel icky about his friendship with Doug. Considering the fact that Jake is a cop paired with a criminal, the friendship has paid off in several instances.