Since receiving an aphasia diagnosis in March of this year, American actor Bruce Willis, who is recognized as a true legend in the entertainment industry, has been spending his time away from the spotlight. The world was left breathless by the actor's family's revelation that he will stop performing in April.
Although the actor may no longer be on stage for the public, it appears that he has not lost touch with his creative side and is continuing to do the things he loves even while off camera. Even after leaving the life of a celebrity actor and having started to live the life of a family man, it seems that the paparazzi have not taken their eyes off of him. The actor was recently photographed grabbing a coffee in Los Angeles.
Bruce Willis quit acting after a recent health scare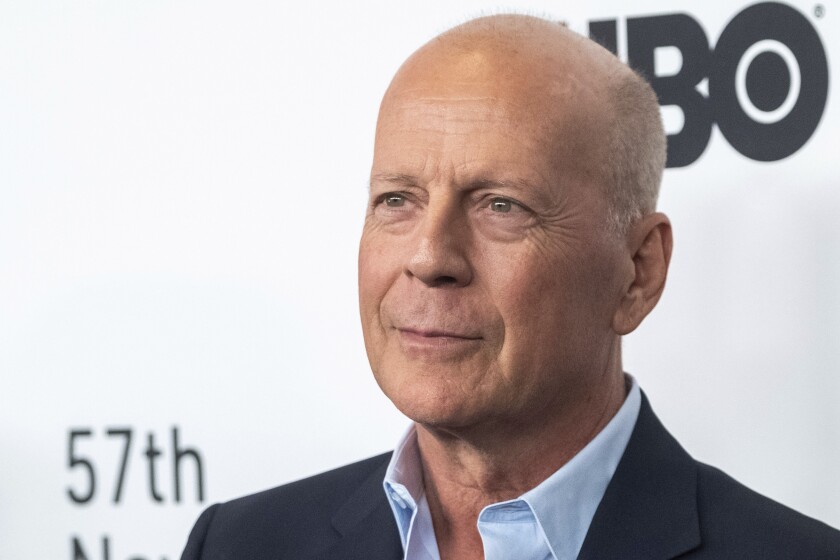 After receiving an aphasia diagnosis in March 2022, Bruce Willis has stayed at home to care for his family. The Mayo Clinic claims that the condition affects a person's ability to communicate. Including their ability to talk, write, and understand spoken and written language. Despite having this ailment, the Die Hard star appears to be doing well from the brief glimpses we get of him on his wife Emma Willis' Instagram account where he can be seen enjoying the life of a man who has left the world of celebrities and into the world of being a family man.
Also Read: 'Bringing That Weekend in Strong': Bruce Willis' Wife Shares Die Hard Star Dancing With Daughter, Debunking Aphasia Turning Him into a Vegetable Rumours
The former actor went on a trip down memory lane
Bruce Willis made a journey to Los Angeles with his wife to go back to the starting point of everything. The complete fictional structure of Nakatomi Plaza served as the setting for the 1988 action film Die Hard. The skyscraper was the Fox Plaza in Century City, Los Angeles, California, in reality. And while John McClane, played by Bruce Willis, pledged never to go back to the amazing edifice, viewers will never forget it.
However, Bruce Willis was recently seen in a video that his wife, Emma Heming Willis. She had recently posted at the top of Nakatomi Plaza for the first time in almost 35 years. Her Instagram video indicates that the visit was undertaken to mark the anniversary of the film's debut. Clearly, this is the former actor's way of closing out one of the major films that made his career what it is today.
Also Read: 'Have To Spend More Time on Our Own Basic Needs': Bruce Willis' Wife Emma Heming Confirms Die Hard Star Now Lives the Life of a Recluse After Aphasia Diagnosis, Far Away from Hollywood
A recent picture shows the former actor at his most frail yet
Bruce Willis, star of the film Die Hard, was seen walking around the streets of Los Angeles looking quite weak. This might be due to the aphasia that the former actor has been diagnosed with earlier this year. The former actor was spotted in his blue trousers and a grey t-shirt. He was photographed while attempting to grab a coffee and appeared much leaner and frail. Despite being ill, the former actor appeared to be in good spirits. Being in a mentally positive state is what is most important for someone going through an illness similar to his.
Also Read: 'Don't Let Fear Stop You': Emma Willis Has Important Message For Bruce Willis Fans As Husband Leads Through Example, Goes For 'Impromptu Jam Session' Amidst Crippling Aphasia Diagnosis
Source: MARCA