Love is not easy. It is not supposed to be. Ask Selena Gomez if you want to. She will confirm that it isn't all roses and cute dates. It is a lot of pain, even a headache at times. Having a beautiful love life is not something everyone is blessed with.
Selena Gomez included. She might be a star. But her struggles with love have persisted all the same. She opened up about her love life, how it had caused her no end of hurt, and how she feels after it all just recently in an interview.
Selena Gomez and Justin Bieber's roller-coaster love life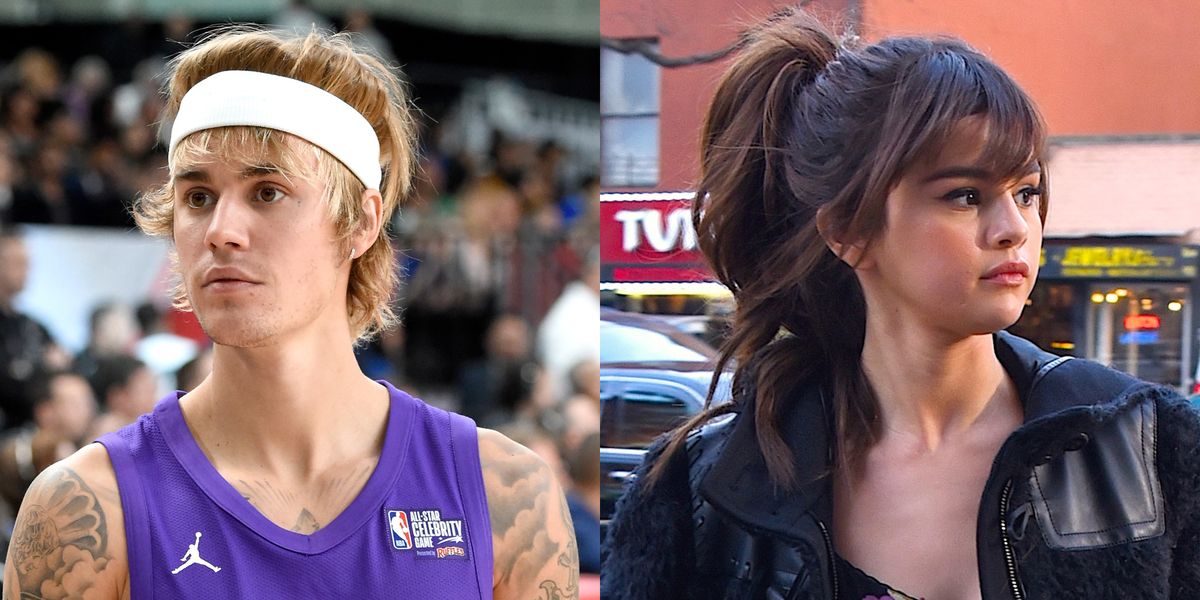 Selena Gomez has had quite a roller coaster of a love life. She started dating Justin Bieber around 2010. The two were very much in love for some time. But the relationship hit a snag soon. Just after being together for 2 years, they called it quits. Their fans were disappointed after the two brought their relationship to an end. But it was not meant to be.
The two eventually reconciled in 2013 after sparking rumors of having worked out their differences over a period of time. But Gomez's love life was not supposed to be that straightforward. Their reconciliation did not last long either, with them separating again in 2014. They reunited a few years down the line, after going through some drama and some other relationships, in 2017. But that wasn't meant to be as well. They eventually separated.
Justin Bieber married Hailey Bieber the same year.
Also Read: 'Sorry I didn't mention every person I know': Selena Gomez Insults Francia Raisa, Friend Who Gave Gomez Her Kidney, For Taking Offense After Gomez Said Taylor Swift is Her 'Only Friend'
Was not ready for the pain
The end of their relationship was something that came as quite a shock to all of their fans. The fans expected that the two would go the distance. They were deemed to be made for each other. Alas! Fans were disappointed when the two eventually separated. But the dejection was not only on their part. It was shared by none other than the Wolves singer herself.
The Only Murders in the Building star opened up about how life had been to her. She reminisced, "I feel like giving myself completely to something is the best way I can love. But I never wanted the pain that I endured to put some sort of guard on myself — an armor if you will — and I never let that happen because I still believe and I still hope. Of course, there are days that I feel so far away."
She has been left scarred by it all.
Also Read: "I think I'm ready to just say I'm sad": Selena Gomez Admits Break Up With Justin Bieber Haunted Her, Details Her Struggle to Move on From the Heartbreak
Selena Gomez is still open to love
Yet the Ice Cream singer is not ready to let it all impact her. She said, "But I would rather continue to get my heartbroken than to not feel at all." This is big coming from the singer, who had a hard time moving on from Justin Bieber. The relationship did play a very big role in her life.
In her recent documentary, My Mind & Me, she said, "Everything was so public. I felt haunted by a past relationship that no one wanted to let go of. But then I just moved past it. I wasn't afraid anymore." They looked close to marrying each other in 2018 but decided otherwise. Justin Bieber married Hailey Baldwin later that year in September. Gomez meanwhile, is single at the moment.
Also Read: 'However I'm meant to have them, I will': Selena Gomez's Bipolar Disorder Medication Won't Let Her Get Pregnant, Hints Surrogacy Bandwagon Inspired By Kim and Khloe Kardashian
Source: Geo TV