Ron Perlman debuted as Hellboy way back in 2004 in a live-action adaptation, and now fans haven't been able to get enough of the actor embracing the true spirit of the character from comics, and while he also agrees that his age is now preventing him from being a lot more excited to make a third Hellboy film with director Guillermo del Toro, however, he admits that closing out on a trilogy is something that all fans of any franchise deserve. Now with each live-action, Hellboy film that's being released and are underwhelming financially, the 2019 reboot which starred David Harbour also turned out to be a critical disaster. So, it's quite hard to think that a studio would agree to take such a risk, but a Ron Perlman and del Toro reunion could be just the thing that all fans are waiting for.
Ron Perlman was the original Hellboy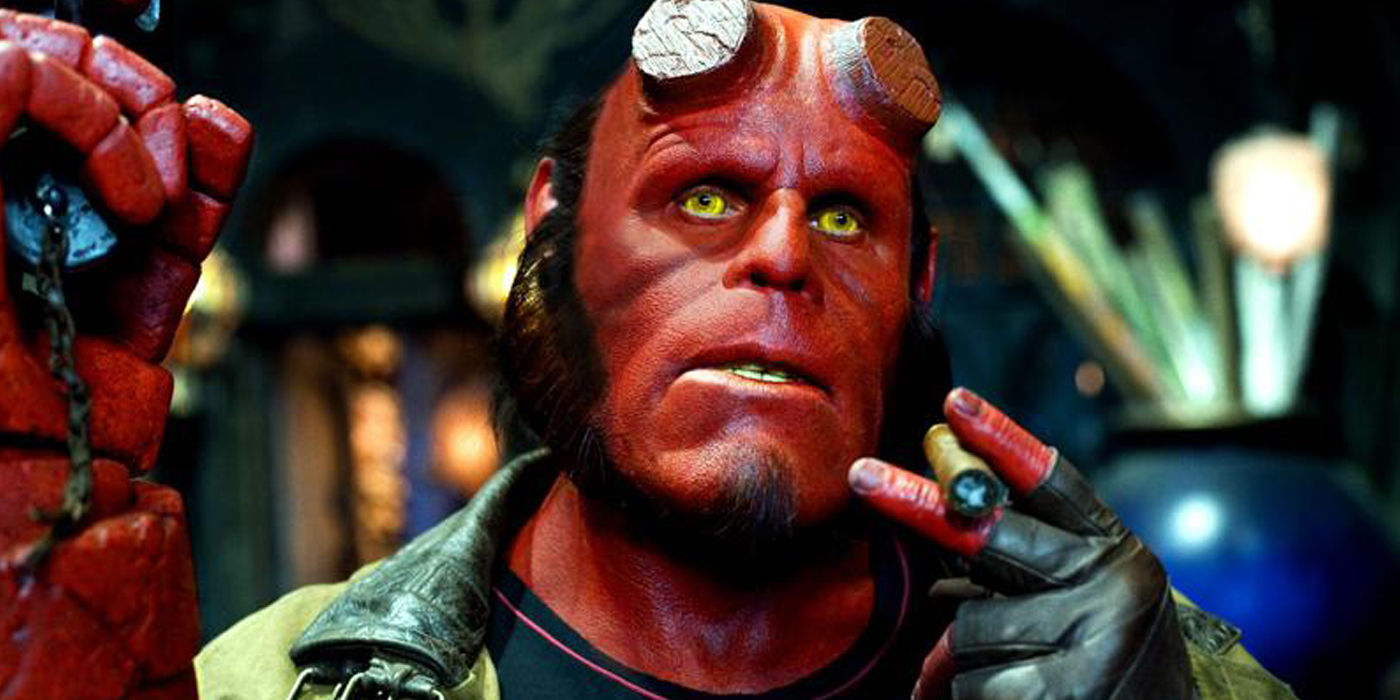 "Am I eager to do Hellboy 3? No, I'm 71 f-cking years old," Perlman joked with The Independent. "We owe this to the fans. And we should give it to them because it would be an epic conclusion. So Guillermo, if you're reading, I'm not done pounding you to get this f-cking thing done."
Post the debut of Hellboy, del Toro earned immense acclaim by fans and critics for his work on the movie Pan's Labyrinth, which gave him the opportunity to deliver to audiences a sequel, ie. Hellboy II: The Golden Army in the year 2008. Like the first movie, the sequel also earned a great following and some positive critical reactions but then ended up failing to earn enough at the box office to get a third film.
Very interestingly, 2008 also saw the emergence of Iron Man, kicking off the entire MCU. With evrey year, more comic book films started being released and each earned a much stronger response than most superhero stories from recent years. Keeping this in mind, it looked like Hellboy was destined to make a return. This prediction ultimately come to life, but instead of Perlman and del Toro's collaboration, director Neil Marshall helmed the reboot of the concept with Harbour starring.
Many Hellboy fans were quite optimistic, given Harbour's talents as seen in Netflix's Stranger Things, yet they still ended up disappointed that the project was missing the likes of Ron Perlman. When the reboot was released, Marshall didn't attend the premiere, reportedly due to the studio's interference on the movie behind the scenes, with the film earning merely 19% positive reviews, as per aggregator Rotten Tomatoes.
In the past years since the reboot was released, Ron Perlman's comments show his willingness to conclude the trilogy, is only for fans and not for his own interests.