Hollywood socialite Kim Kardashian is moving on in her life after her recent split with comedian-actor Pete Davidson due to their busy schedules. The former is now focusing on her career and kids after her breakup with many reports surfacing that she has already moved on from her former beau comedian and is on the way to her next love interest.
Also Read: Kim Kardashian Reportedly Confessed Her Feelings For Pete Davidson Was Driven by Lust
The 41-year-old socialite is a popular social media influencer belonging to the Kardashian-Jenner clan who has always been the center of attention especially when it comes to her personal relationships.
Kim Kardashian's New Post Seeking Attention Online
Also Read: No More Mr. Kardashian! Breaking Up With Kim Kardashian Might Favor Pete Davidson As The Comedian Actor Is Now Laser Focused On His Life And Career
The 41-year-old SKIMS founder is known to seek attention in her every move no matter how small the detail looks, she is a renowned influencer who often shares her life on social media platforms. She is recently being noticed for her new post she shared on social which is making fans confused as to whether she is using some subtle way to slam her exes or the grammatical mistake.
Also Read: "Charming" Pete Davidson Convinces Everyone He Won't Struggle at All With Finding a New Romance After Breaking up With Kim Kardashian and Ariane Grande
The mother of four was seen wearing an all-black ensemble in those images which is from her sister Kylie Jenner's cosmetics party in Los Angeles. She was seen posing alongside her friends Olivia Pierson and Natalie Halcro with the images captioned with "can't get on your level we're passed that." 
Former Relationships of Kim Kardashian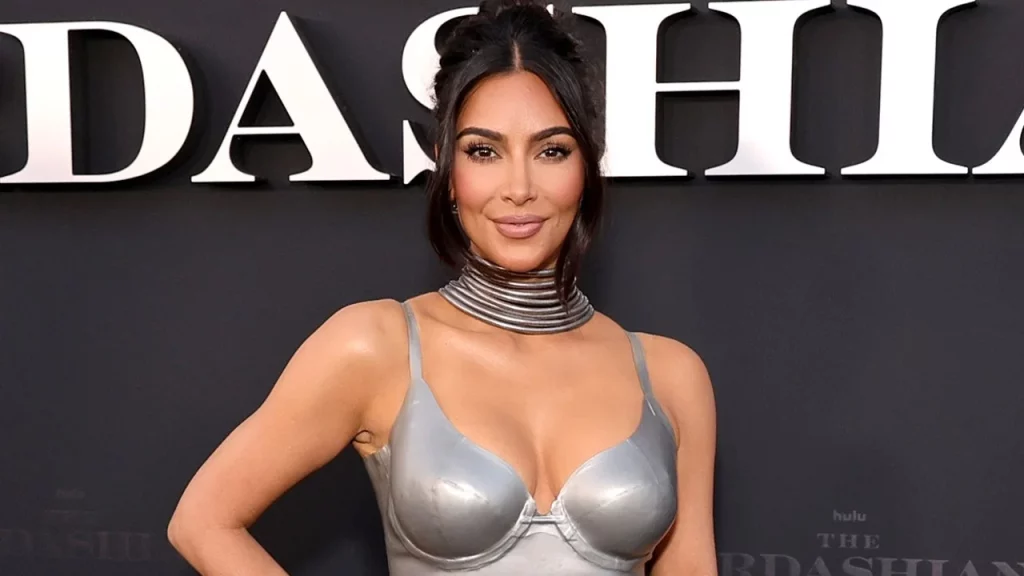 You May Also Like: Kim Kardashian Heartbroken With Kanye West Harassing Pete Davidson, Won't Let Him Torture Her Next Boyfriend
Kardashian has been known for making headlines during her relationships. She has recently broken up with Pete Davidson after dating him for nearly a year. Before that, she was with Kanye West, whom she started dating in 2012 with the couple got married in 2014. However, in 2021, she split up with him and started dating the comedian in November that year. While her ex-husband West had created troubles in their relationship which ended up being torture for the comedian who went on to seek therapy.
Before West, she married NBA player Kris Humphries in 2011 after dating him for a year however filed a divorce just after 72 days of marriage. Before him, she dated Nick Lachey in 2006 when the latter was involved in a high-profile divorce from Jessica Simpson and Ray J, who had been featured with the Kardashian in an s*x tape that got released in 2007.  Back in 2000, she eloped with music producer Damon Thomas with the latter filing a divorce in 2003 with Kardashian claiming that she had become controlling.
Source: Twitter