Brie Larson's Carol Danvers might be a photon-blasting heroine of justice in the Marvel Cinematic Universe, but it looks like Captain Marvel is heading towards a much darker path in the comics.
Marvel has a new description for Captain Marvel #13, and the synopsis reads:
The cover art for Captain Marvel#13 also seems pretty dark, featuring Carol Danvers in bloody red and black hues.
Check out the official description for Captain Marvel #13
CAPTAIN MARVEL #13
KELLY THOMPSON (W) • LEE GARBETT (A) • Cover by MARK BROOKS
CONNECTING VARIANT COVER BY Inhyuk Lee (2 OF 5)
2020 VARIANT COVER BY KRIS ANKA
VENOM ISLAND VARIANT COVER BY JOSH CASSARA
"THE LAST AVENGER" PART 2: FIVE TO GO.
32 PGS./Rated T+ …$3.99″
Whyy… oh why??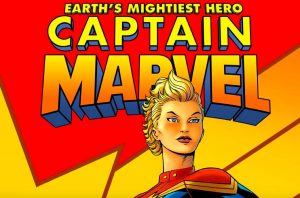 When Marvel revealed the upcoming Captain Marvel arc The Last Avenger, we knew that an evil Carol could be deadly to just about any Marvel hero. We knew that her mission is to kill the Avengers. But we don't know why that was her mission or what happened to lead up to this, thanks to Marvel's new December Solicitations we do know that she is successful in at least killing one.
The aim mainly is…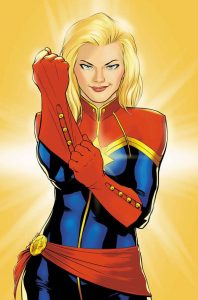 ComicBook writer Matthew Aguilar recently had the chance to speak to Captain Marvel writer Kelly Thompson, and she teased a bit of what's to come and what fans can expect from The Last Avenger.
"Carol is an incredibly powerful character and you can really push her to the furthest edge and you sort of need to in order to keep things interesting, and that's what we're trying to do with The Last Avenger," Thompson said. "I think it's going to be a terrific Carol story that really highlights her strengths as a character – and maybe some weaknesses as well. Issue 12 is unlike any script I've written for Marvel before and unlike any Carol story I've ever read. It's a little risky but I'm excited. I hope people love it."
And she isn't wrong. The Captain Marvel series has been doing pretty well with sales going up.
Sources: ComicBook, Epic Stream