Last November at the age of 95, we saw the demise of Marvel Comics legend Stan Lee. Stan Lee, the writer and publisher of many comic books made 58 cameos in the Marvel movies. Since his death, 'Captain Marvel' will be the first big Marvel Cinematic Movie release in the year 2019. The filmmakers have been hinting towards a touching tribute worthy of Stan Lee's legacy, and they did not disappoint!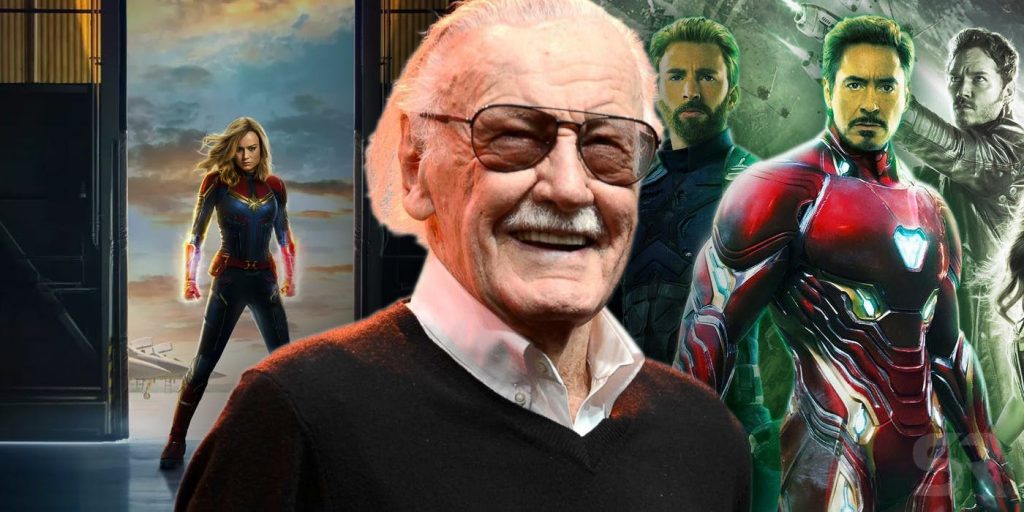 WARNING: A mild Captain Marvel spoiler!
The movie 'Captain Marvel' wastes no time in showing their love to the late, legendary, Stan Lee. In fact, this is the first thing which anyone sees when the film begins.
Also Read: Deadpool Will Appear In MCU Films After Disney/Fox Deal
Every Marvel fan is quite used to seeing the Marvel Studios opening sequence which starts with reels of MCU movie footage playing within the Marvel Studios logo (now "Marvel Stud10s"). However, Captain Marvel decides to twist things and show a Marvel Studios opening sequence that's exclusively dedicated to playing Stan Lee cameo scenes. Once the Marvel Studios logo is done, the screen goes black and we see a simple and heartful message:
"Thank You, Stan"
Captain Marvel's tribute got an emotional response from the crowd. However, it is to be noted, that this won't be the last cameo of Stan Lee. He also gets a more traditional cameo during the film and we feel it is one his best. It has also been teased that Stan Lee managed to film his 'Avengers: Endgame' cameo, which is of crucial importance, given how that film will end the entire first era of the MCU. Sources even said that he may show up in 'Spider-Man: Far From Home', which will begin the second volume of the MCU saga after 'Avengers: Endgame'.
Stan Lee (1922 – 2018)
Source: Comicbook