Captain Marvel is set to release with a huge bang, with the opening weekend worldwide box office numbers looking extremely impressive.
Captain Marvel Releases This Weekend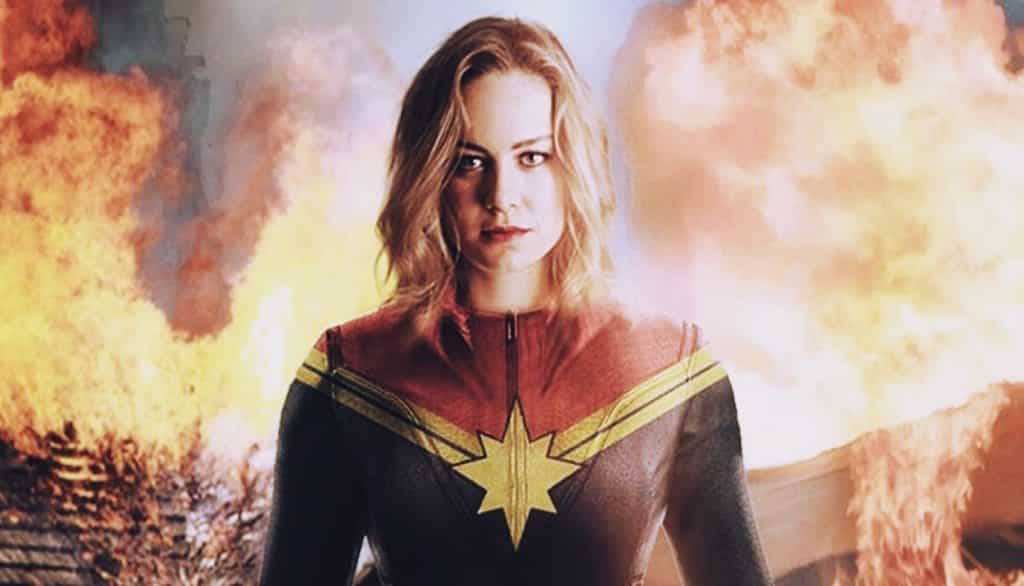 Also Read: IMAX Trailer For 'Avengers: Endgame' Reveals 26 Percent More Footage
Captain Marvel has gained a lot of hype and as per THR, that looks to fuel a now projected $150 million opening weekend in North America and a total opening of $350 million worldwide. That would put it hardly behind Black Panther's $371.4 million opening and other supehero films like Deadpool 2 at $300 million and Justice League at $300.4 million.
Captain Marvel: Projected Box Office Opening
As for other films by Marvel Studios, the next closest in MCU would be Spider-Man: Homecoming at $256.5 million. Iron Man 3 at $372 million, Civil War at $379 million, Avengers: Age of Ultron at $392.5 million and Avengers at $392.5 million. Infinity War tops it all with $640 million.
Captain Marvel has also sold a lot tickets in advance, beating the record set by Infinity War so far, though we will have to wait and watch if that ends up helping the take of Cap.
Also Read: 'Captain Marvel' Concept Art Reveals A 'Major Character' To Be A Skrull
The film has been a part of a lot of controversies and has been a topic of discussion after people started review bombing the film before they could even see it. Since then, Rotten Tomatoes has taken to make some tweaks to its system and ranking the high anticipation before the release of the film, which also caused a stir.
Reviews started coming in, since then and now Captain Marvel sits at 91% on Rotten Tomatoes on a rating made by 68 critics, and most of it has been largely possible. Fans don't have to wait for too much to see the film, as it releases this weekend.
Captain Marvel: Cast and Release Date
Captain Marvel stars Academy Award® winner Brie Larson (Carol Danvers/Captain Marvel), Samuel L. Jackson (Nick Fury), Ben Mendelsohn, Djimon Hounsou (Korath), Lee Pace (Ronan), Lashana Lynch, Gemma Chan (Minn-Erva), Algenis Perez Soto, Rune Temte, McKenna Grace, Kenneth Mitchell (Joseph Danvers), with Clark Gregg (Phil Coulson), and Jude Law.
Captain Marvel release date is set for March 8th.