As days go by, new information regarding MCU's Infinity Saga seems to come to light. Now a new detail has surfaced from the days of Avengers: Age of Ultron and it's regarding Carol Danvers aka Captain Marvel.
Captain Marvel Was Going To Be In Age Of Ultron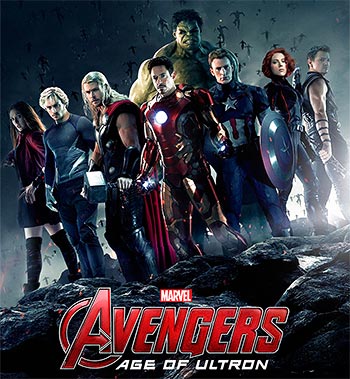 It has now come to light that Avengers: Age of Ultron director Joss Whedon wanted to include Carol Danvers/ Captain Marvel in his movie. Ultimately, anyone who has watched the movie or has been in the MCU fandom for any length of time knows that the cameo was left out of the movie. But the recently released Infinity Saga box set reveals a look at that cut appearance.
This information was first posted on Reddit. In the post, a stand-in for Captain Marvel appears alongside Sam Wilson/Falcon, Vision, Wanda Maximoff/Scarlet Witch, and James Rhodes/War Machine. Steve Rogers/Captain America and Natasha Romanoff/Black Widow look on. The stand-in was eventually digitally removed from the film. Check out the scene below:
Captain Marvel was originally going to appear in Avengers Age of Ultron. From the Infinity Saga Box Set. from marvelstudios
Why Was Captain Marvel Not Brought In To The MCU Earlier?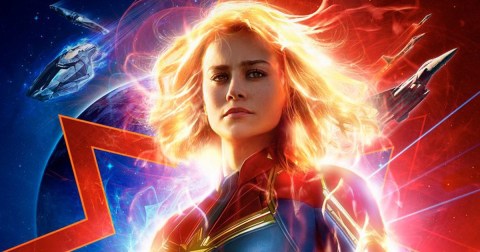 When asked about the reason behind removing the cameo, Marvel's Entertainment Chief Creative Officer Kevin Feige said the studio chose not to bring Captain Marvel into the MCU right then because they wanted to do the character justice. Ultimately, Captain Marvel, played by Brie Larson, got her own solo movie this year which grossed more than a $1 billion at the box office. The character has also appeared in Avengers: Endgame and a sequel to Captain Marvel is currently in development. We certainly hope for more sequels and that she is here to stay. Even Anthony Mackie thinks so.
Captain Marvel  is currently available for streaming in Disney+ and DVD sets can be bought of the movie.
Directed by Cate Shortland, Black Widow will be the next film in the MCU. That movie stars Scarlett Johansson, David Harbour, Florence Pugh, O-T Fagbenle and Rachel Weisz. The film arrives in theaters on May 1, 2020.
If you too can't wait for Captain Marvel 2, then check out these theories for the sequel below:
(Source: cbr.com and androidcentral.com)