Despite concerns over her health, English model Cara Delevingne, 30, attended a star-studded Halloween celebration early Sunday morning, according to Page Six reports. As Cara Delevingne has repeatedly shared with the media, she struggled with substance abuse and suicidal thoughts for many years. But, according to reports, she didn't drink cocktails at the Halloween party but danced instead.
Rumors swirled that Cara Delevingne had a romantic relationship with Amber Heard while the Aquaman actress married Johnny Depp. However, their connection appears to be more profound and troubling. Amber Heard escaped the spotlight by taking shelter on the Spanish island of Mallorca following the defamation trial against her ex-husband Johnny Depp. In Costitx, a small town with 1,300 residents, cameras spotted Amber Heard. After leaving Spain, she reemerged in London, where a paparazzi caught her hanging out with her 1-year-old daughter Oonagh Paige.
Also Read: "This was totally absurd": Cara Delevingne Had Her Blood Taken While Having An Orgasm, Visited P*rn Library While Filming 'Planet S*x'
Cara Delevingne Seemingly Goes Sober After Concerning Substance Abuse
According to an insider who told Page Six, Cara Delevingne arrived at the Boom Boom Room's spooky celebration at the Top of The Standard, High Line at around 2 a.m. in New York and dressed like a clown.
The insider said,
"Cara came with a group of girlfriends and was in great spirits wearing a clown mask," and "She spent some time with host Jeremey O. Harris and was super low-key."
According to reports, she wasn't drinking cocktails, but hit the dance floor and grooved to Sudan Archives' music.
Several stars attended the Halloween bash, including Mark Ronson, Grace Gummer, Emily Ratajkowki, Derek Blasberg, Simon Huck, Prabal Gurung, and Antoni Porowski.
Cara Delevingne's Substance Abuse
The first concern arose in September when Delevingne appeared disheveled and shoeless at the Los Angeles Van Nuys Airport. In addition to chain-smoking cigarettes and dropping her phone numerous times, the frail-looking model was seen erratically pacing around the tarmac with her dog. Delevingne was also seen sticking her feet out of the window of an SUV as her driver rode off.
Also Read: "No absolutely not, I won't do that": Cara Delevingne Was Horrified After Asked to Take Off Her Underwear For a 'M—turbation Seminar', Believed She's a Prude
Fans were even more worried when Delevingne's close friend Margot Robbie was seen in tears hours after leaving her house hours later. Furthermore, she raised eyebrows when she didn't attend the Karl Lagerfeld launch party for her new collaboration.
Following various instances of erratic behavior, Cara Delevingne's inner circle recommended that she enter rehab in mid-September. Even though her friends are concerned, she has never spoken of addiction issues but has admitted to dabbling with drugs in the past. Furthermore, fans are particularly concerned about the model since her mother battled addiction.
Cara Delevingne And Amber Heard's Relationship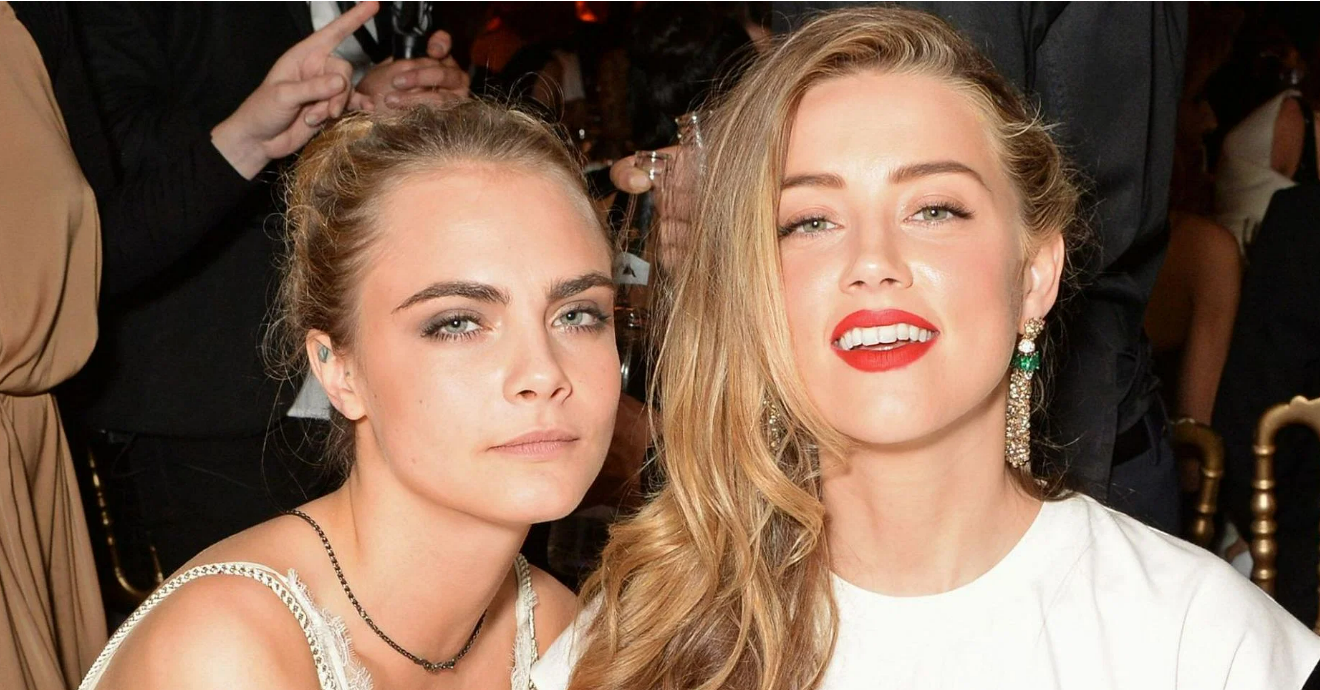 According to gossip columnist Jessica Reed Krauss, Amber Heard and Cara Delevingne were more than just romantically involved. In addition, they allegedly organized Hollywood s*x parties attended by billionaire tech moguls. Delevingne was allegedly one of the famous women Amber Heard set up for her billionaire clients.
There was no confirmation of Delevingne's involvement in these parties, but there are pictures of the model at these events. In the past, alcohol and drugs were always involved, which is a significant part of the issues Delevingne is experiencing now. According to Krauss, Amber Heard was directly responsible for hooking up Delevingne with hardcore drugs at these parties.
Also Read: Johnny Depp Trial Gets New Twist as Latest Evidence Points Actor Faked Injuries to Make Amber Heard Lose
Source: Page Six