British model Cara Delevingne alleged drug abuse is reaching new heights. It all began earlier this month when the model reached the Van Nuys Airport in Los Angeles two hours late just to deboard the plane 45 minutes later and loiter around the airport in socks. She then left the airport with her feet dangling outside the window of the SUV she came in. The model even missed the launch event of her highly anticipated collaboration with late German designer Karl Lagerfeld's brand. Her friends and family have been trying to look out for her and even staged an intervention before things get worse.
Cara Delevingne's loved ones are planning an intervention
A source close to Cara Delevingne's family revealed that her loved ones are planning some kind of "intervention" to prevent things from getting worse. The insider said,
"There is a talk of staging some kind of intervention and making sure Cara gets the help she needs. Cara has been burning the candle at both ends of late, and it's clearly taking its toll."
Fans are worried as it seems like Cara Delevingne is fighting some sort of addiction. Her hands were trembling while showing a magic trick on The Tonight Show Starring Jimmy Fallon earlier this month.
Also read: 'Didn't want to upset my family': Amber Heard's Alleged Ex Cara Delevingne Was Scared Her Parents Would Overreact If She Said She's Bisexual – That's What Made Her A Drug Addict
Cara Delevingne's friends are worried
Cara Delevingne's longtime friend, Margot Robbie, visited her recently to check up on her. She looked visibly upset as she left the place and was also spotted crying a few hours later while she was on her way to the airport. A lot of Cara Delevingne's fans wanted her to go to rehab as the situation looked bad.
Also read: "They weren't behaving like our other clients": Amber Heard Was Reportedly Thrown Out of a Strip Club Along With Friends Cara Delevingne and Margot Robbie While Trying to Celebrate Divorcing Johnny Depp
Amber Heard reportedly ruined Cara Delevingne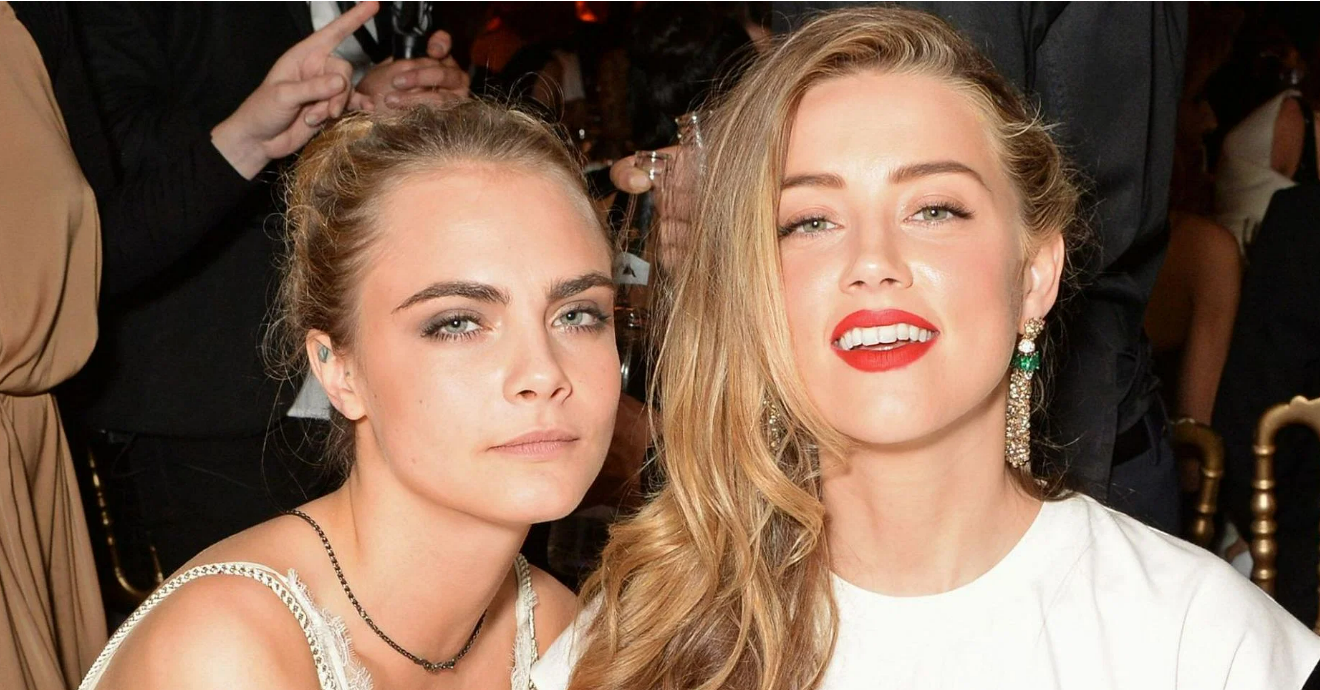 As per a source, actress Amber Heard is to be blamed for Cara Delevingne's drug addiction as she was the one who hosted wild parties which further fueled the model's addiction. It was also revealed that the Aquaman star would set up her friend with a couple of billionaire tech friends who were at the party. The model recently appeared at the Paris Fashion Week party. This is good for her mental health as the model had fun hanging out with a lot of people at the party.
You may also like: After Scaring Fans With Mental Breakdown Episode, Amber Heard's Alleged Ex Girlfriend Cara Delevingne Slays In One Hell Of A Stunning Return In Paris Fashion Week
Source: This Happened YouTube