The world can never get enough of the Marvel Cinematic Universe and DC Extended Universe. While both the cinematic universes have shook the world with their movies, the competition remains at an all-time high. The fans are always divided and loyal to their respective choices. However, some actors have had the privilege to be a part of both. Today, let's talk about some of the celebrities that have been a part of both, MCU and the DCEU. Check it out!
1. Chris Pine
Pine is a decorated Hollywood actor and has been a crucial part of both, MCU and the DCEU. He has voiced Peter Parker in Spider-Man: Into the Spider-Verse. On the other hand, he plays Steve Trevor in the DCEU and has appeared in Wonder Woman and Wonder Woman 1984. 
2. Christian Bale
Bale redefined the image of Bruce Wayne, aka Batman when he teamed up with Christopher Nolan for the Dark Knight trilogy. He is responsible for delivering some of the best box-office DCEU movies and is all set to play Gorr the God Butcher in the upcoming Thor: Love and Thunder. Even though he refused to play any comic book roles after Batman, it came as a surprise when he accepted the MCU role.
3. Chris Evans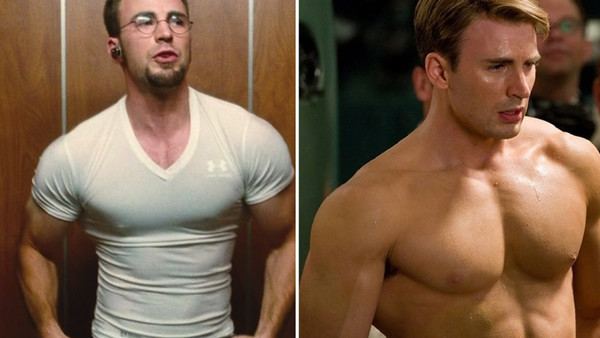 The world knows that Chris Evans played the iconic MCU role of Steve Rogers aka Captain America. He starred in three Captain America movies and four Avengers movies with some cameos in the MCU itself. However, many people do not know that he played Jensen in The Losers which is based on a DC Vertigo comic. Moreover, he also played Johnny Storm in the Fantastic Four movies.
4. Ben Affleck
Many people do not realize that Ben Affleck was a part of the Marvel world way before he became the Caped Crusader. He played Matt Murdock in Daredevil which was an epic flop, which is the reason why many people do not remember it. However, his time as Bruce Wayne is highly appreciated by fans and they still want him to play the role.
5. Jared Leto
Jared Leto first became a part of the DCEU as none other than Joker. His portrayal of the said character was heavily criticized but it was all rectified when he appeared in Zack Snyder's Justice League. Now, he is all ready to play Morbius in Marvel/Sony's Morbius. After seeing Venom in the MCU, fans are expecting Morbius to become a part of the same and both the universes may connect in some way. There are many more celebrities that have been a part of the MCU and DCEU.