Chadwick Boseman, everyone's beloved King T'Challa of Wakanda, died of colon cancer this Friday, at the age of 43.
After battling with Stage III cancer since 2016, he finally lost his battle and died at his home surrounded by family. The family issued a statement soon after his passing, letting the world know of this devastating and untimely loss.
Boseman played some iconic characters, apart from being the first black superhero in the Marvel franchise. From Jackie Robinson in 42 to James Brown in Get on Up and Thurgood Marshall in Marshall, Boseman became an important figure in celebrating black cultural representation.
The famous cry of "Wakanda Forever" will always resonate as a symbol of rallying and unifying the mass.
As the world mourns the loss of his passing, let's remind ourselves what a hero Chadwick Boseman was, both on and off the screen.
"The struggles along the way are only meant to shape you for your purpose." – During his Howard University Commencement.
"The number one rule of acting is 'Do not seek approval from the audience.' People don't realize that. You can't do stuff to get applause. You have to live in the truth."
"Sometimes you need to get knocked down to understand what your fight is."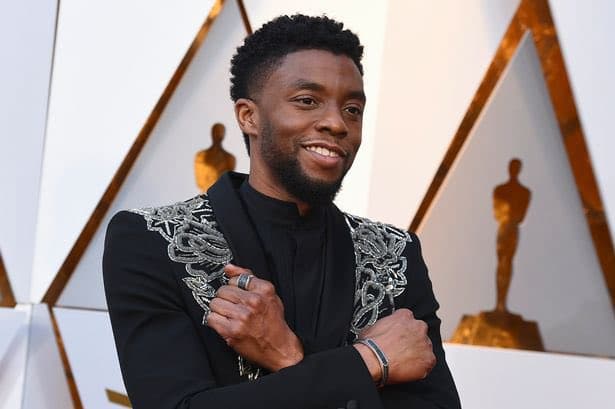 On playing Black Panther, Boseman said; " It's his purpose as a king. This is how he is going to rule. T'Challa is basically saying, 'We have a responsibility to the world to be a beacon of light.'"
"The best advice about getting older? Just be thankful you're not dead!"
"You have to cherish things in a different way when you know the clock is ticking, you are under pressure."
"I think you realize how much you need to have people that you love. It's not as much about them loving you – it's about you needing to love people."
A generational talent, Boseman's demise has left a hole in the movie industry and in the hearts of his fans that can never be filled.
Fans cannot fathom that he experienced all that without having anybody knowing about any of it.
We can only pray that now he has found peace after having had to endure all the pain.
Rest in Power, My King.
Wakanda Forever.