The restraining order against Puerto Rican singer Ricky Martin had been dismissed which was previously issued. The 50-year-old singer is one of the most influential artists in the world, who's popularly known for his music like Livin' la Vida Loca, La Copa de la Vida, She Bangs, Nobody Wants to Be Lonely, Tal Vez, among many others.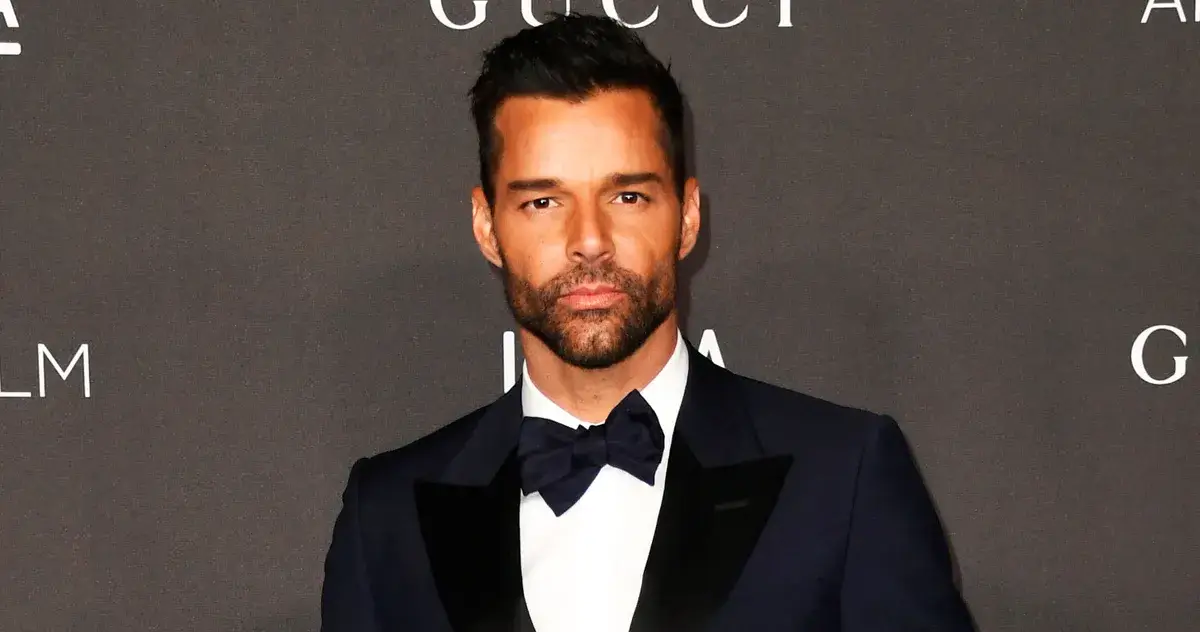 Related: Ricky Martin Breaks Silence on 21 Year Old Nephew's Incest Allegations, Aims To Fight Tooth and Nail in Court
He was recently in the headlines due to the allegations reportedly filed by his 21-year-old nephew, Dennis Yadiel Sanchez, for exercising physical and psychological abuse. Around two weeks ago, it was revealed that a judge in Puerto Rico has issued a "Domestic Abuse Prevention and Intervention Act" under Law 54 restraining order against the singer. These allegations if found true could sentence the singer up to 50 years in prison. However, recent reports have shared that the Latin Pop icon's restraining order has been dismissed.
Ricky Martin's Nephew Withdraws The Restraining Order
Related: Ricky Martin Accused of Sexually Harassing 21 Year Old Nephew After Elon Musk's Dad Siring Baby With Step-Sister
According to reports obtained by PEOPLE, Martin's nephew has withdrawn the restraining order in a Puerto Rican court on Thursday. According to the singer's attorney, his nephew decided to withdraw the case without any 'pressure' from someone.
"Just as we had anticipated, the temporary protection order was not extended by the Court. The accuser confirmed to the court that his decision to dismiss the matter was his alone, without any outside influence or pressure, and the accuser confirmed he was satisfied with his legal representation in the matter," the statement read. "The request came from the accuser asking to dismiss the case."
Also Read: 'She's Willing To Do Anything' Shakira's Going All Out Against Pique To Get Custody of Her Kids, Has 'Trump Cards & Surprises' For Upcoming Trial
The representative also shared that his nephew had made 'false' accusations about the singer, "This was never anything more than a troubled individual making false allegations with absolutely nothing to substantiate them. We are glad that our client saw justice done and can now move forward with his life and his career."
Internet Convinced That Ricky Martin Paid Off His Nephew
You May Also Like: WWE Legend Defends Disgraced Vince McMahon After Netflix Cancels Documentary Amidst Multiple Sexual Harassment Allegations
Though the singer's nephew has withdrawn the case, many people took to Twitter to share what they think might have actually happened. One user wrote on Twitter that the singer may have paid his nephew to withdraw the charges.
Check out the tweets below.
Check his nephew's bank account. And, is he driving around in a new car wearing fancy clothes? pic.twitter.com/nnZyP2gqKf

— Richard Stone (@StoneRicharde1) July 21, 2022
No mames, he paid him off 💀

— Adán (@Adanmata69) July 21, 2022
It was all a lie to get money from Ricky

— 👽 🇺🇸 (@CultofVersace) July 21, 2022
Dang PR sure has a quick court system in place 😂🥴

— GlitterGutz (@gutz_glitter) July 21, 2022
Funny what offering up some money can do

— Bradster X (of BXC) – Hive Mind 8/18 (@BradsterX316) July 21, 2022
His nephew's allegations came following the news of his ex-manager Rebecca Drucker suing Martin for more than $3 million in unpaid commissions and the legal documents mentioned her 'protecting' him from a 'potentially career-ending allegation' that was filed on June 29.
Source: PEOPLE