Actor Chris Evans is best known for captivating audiences as Captain America in the Marvel Cinematic Universe. Now, he's binging on a different crowd — Instagram users. It's not like Evans is a stranger to social media. He's been on Twitter for eight years since May 2012.
In that time, he engaged with fans, interacted with his fellow superheroes, and shared countless photos of his beloved dog, Dodger. Oh. He also promoted his projects, from his MCU entries to his latest Oscar-winning film, Knives Out.
CHRIS FINALLY JOINED INSTAGRAM!
Chris finally decided to reveal why he joined Instagram. He came up with Jimmy Fallon on The Tonight Show to gossip about a bunch of things.
At first, it seemed like the new account came out of nowhere. But, it turns out that a major motivating force is Evans' dog Dodger. Evans replied to Fallon about his quarantine life but joked that he got a little taste of what's going on through Evans' Instagram.
CHRIS REVEALED WHY HE FINALLY LOGGED IN INSTAGRAM!
So it's a bit surprising that he stayed away from Instagram for as long as he did. However, on May 1, 2020, Evans shared his first post on the social media platform, on his newly verified account. 
"Yeah, I don't know what it was. I don't know. I guess I caved," the star joked. "It feels like such an old man. I'm so late to the party. Do you know what it is? I had so many good pictures of my dog. It seems as if these are being wasted on my phone. I got to put these somewhere."
On the other hand, earlier this month, Evans said that he is regretting his choice to log in to the app. Scammers, Photoshoppers, and more shenanigans will find ways to make things a little difficult for people everywhere.
"I haven't DM'd anyone on IG. People are telling me the photoshop goblins are already at work," Evans said on Twitter. "Woke up to a notification saying my new IG acct got put on hold due to unusual activity. Do I already regret this???."
EVANS JOINS THE ALL IN CHALLENGE!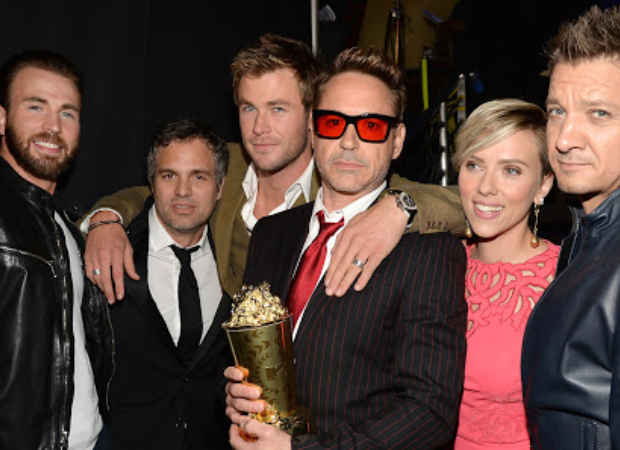 Check out this:-
https://www.instagram.com/p/B_qP6AxliJJ/?utm_source=ig_embed
Evans' first post was for charity. The day prior, he had responded on Twitter to Marvel co-star Chris Pratt's prompt to join the ALL IN challenge, writing, "Challenge accepted! I'll attach a link with details tomorrow." And he delivered this promise on Instagram.
"This is for a great cause," Evans said in his video. "This helps people who are in need during this COVID nightmare. So I am delighted to be doing this." While Pratt offered fans a chance to win a cameo in Jurassic World: Dominion, Evans offered a "virtual hangout" with the original six Avengers: Himself, Johansson, Robert Downey Jr., Mark Ruffalo, Chris Hemsworth, and Jeremy Renner.
Check out this post :-
Also it is nice that Chris Evans' first post on Instagram is a pic of his co-star Scarlett Johansson in her latest role xx pic.twitter.com/qyVw74gnUF

— Zoe London (@zoelondondj) May 1, 2020