Avengers star Chris Hemsworth's recent movie Extraction is creating hype everywhere. This film directed by Endgame Stunts artist Sam Hargrave, stocked with intense action sequels, blasts, chases, lugged the action lovers. Moreover, there is no doubt that the film has been a success for the streaming platform. Whatever the result is for the movie, Hemsworth is enthralling with his acting and glamour.
The pivot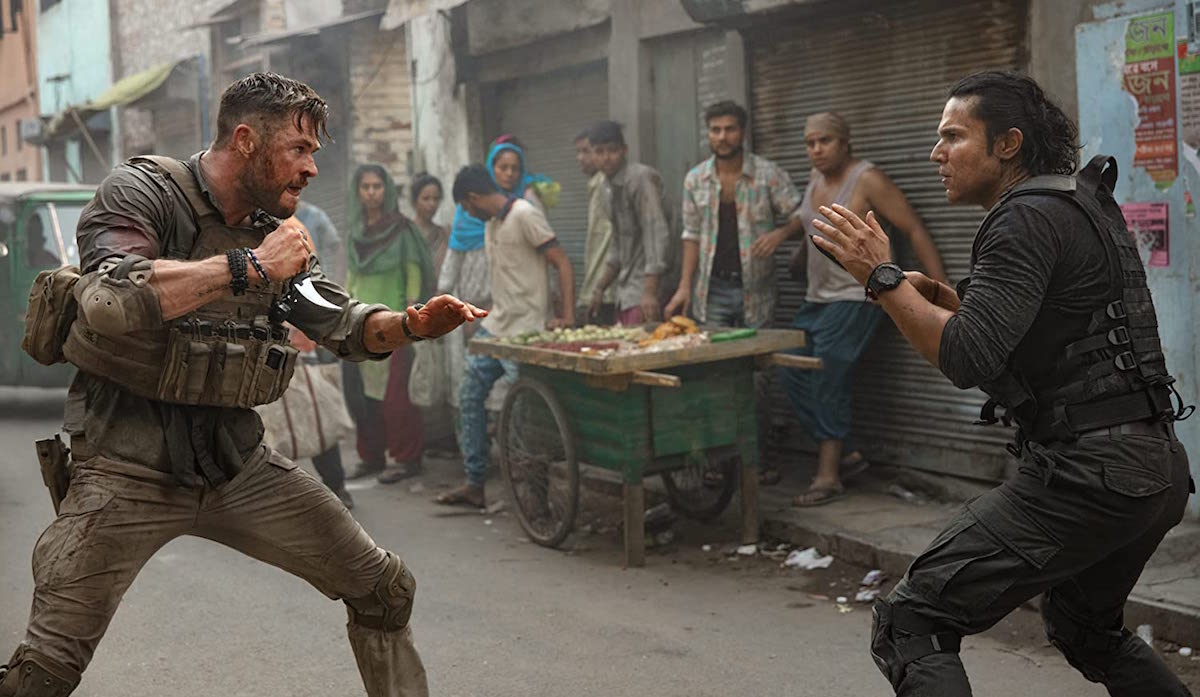 Hemsworth played the role of Tylor Rake, a fearless mercenary. If we make a list of what made the movie top-notch, then Hemsworth certainly holds his position high. Despite the usual storyline of the film, he sure is the center of attraction and driving force. This big-budget spectacle, helmed by the names Hemsworth and Russo brothers, made the audience thrive for it hours after its debut on the platform. Extraction was a big bet for Netflix and is a rousing success
The Hero
And coming back to our hero, his rugged look as Tyler Rake, a mercenary in the film, was loved by everyone. Besides, the charm of this guy never broke at any point in the movie, whether in the sewer or covered in blood. Well, he maybe is a Vampire with everlasting youth.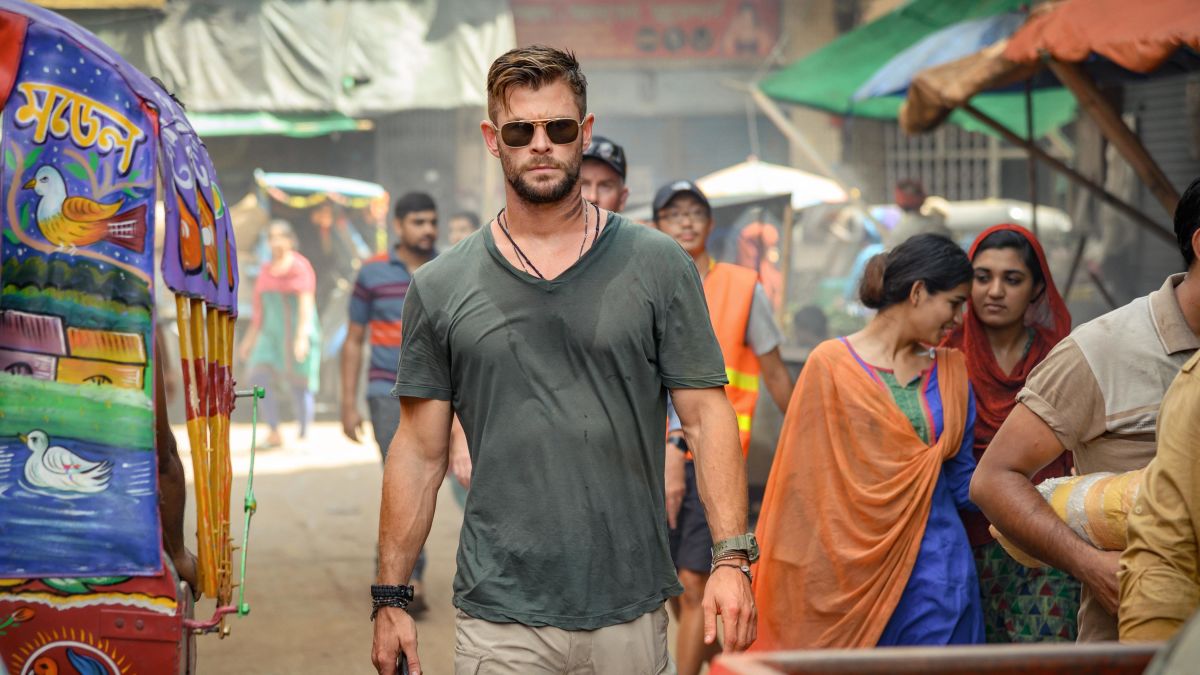 Moreover, the soldier-ish looks suit him because of his rip-roaring shape. Whatever the weapon is, an M4 or handgun, it seemingly fits his hold. 
Hemsworth, Handsome – are they different words??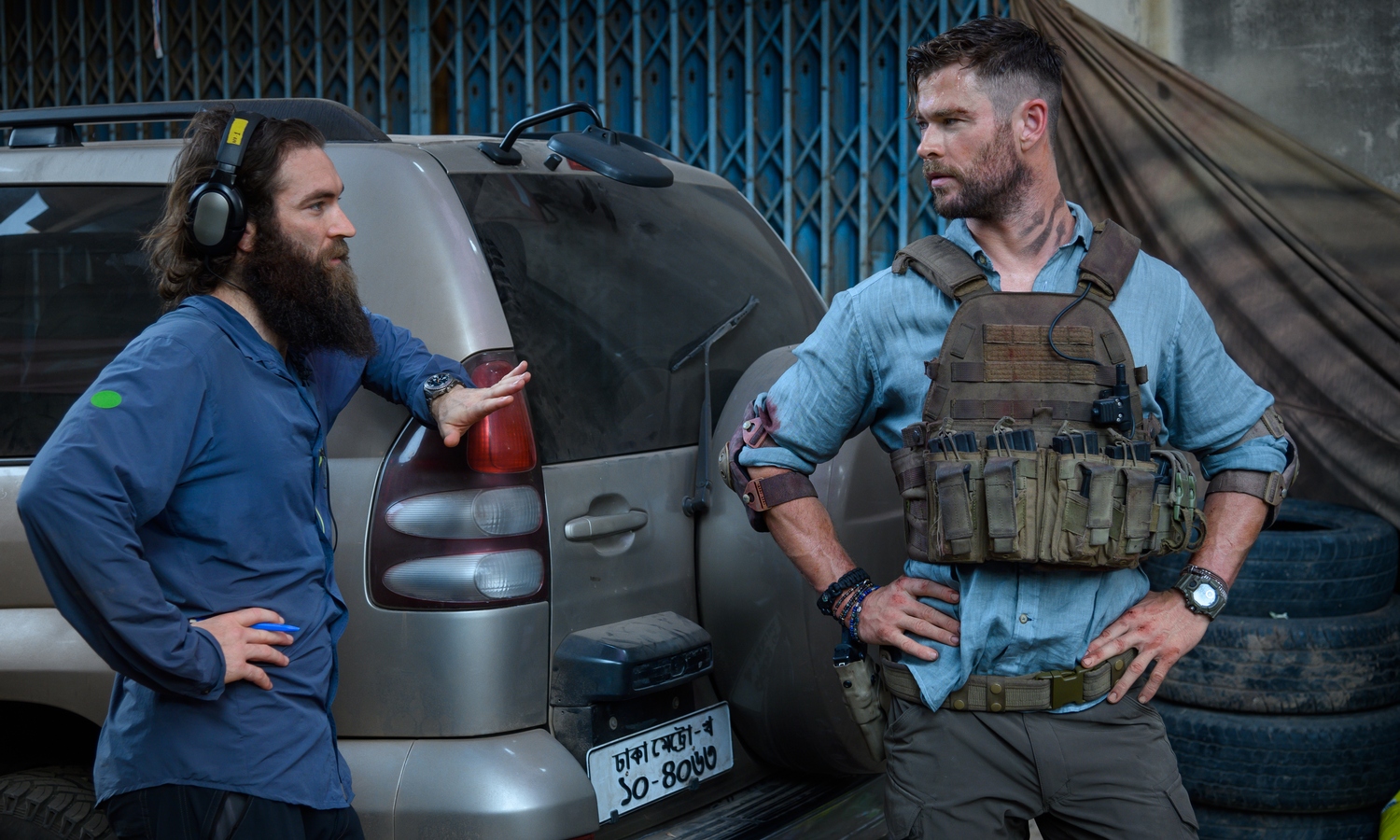 "No matter how much dirt or blood you put on Chris Hemsworth, there's no getting around it: he is devilishly handsome," said the director of the film.
Netflix recently pointed out that Taylor, aka Chris' body count in the film, which is staggering 183, never mentioned his handsomeness.
The least believable part of Extraction is that at no point do any of the 183 people that Chris Hemsworth kills mention how ridiculously good looking he is…

— Netflix (@netflix) April 28, 2020
Also, fans all around the world are showering their love through social media as a platform over this godly man.