Chris Evans is nothing less than Captain America in real life as well. Those who follow him on social media sometimes will know that apart from his political posts, he also never fails to encourage people who are doing good deeds. A little kid also got one such shout-out. But in doing so Evans drew a little snarky remark from his MCU co-star (and a fellow member of the 'Chris' club) Chris Pratt.
Captain America Chris Evans Encourages A Sweet Kid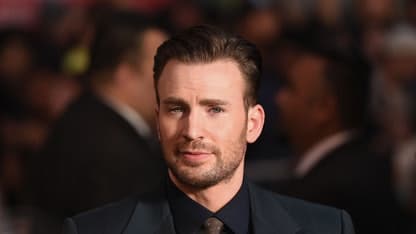 This twitter exchange began when NowThis posted a video where a young trick-or-treater named Jackson can be seen sharing his candy with a house that has run out of it. You can check out the video below:
When this little boy noticed a house was out of candy on Halloween, he added his own stash to the bowl for the next trick-or-treaters ❤️ pic.twitter.com/j2shF0VIvr

— NowThis (@nowthisnews) November 1, 2019
Evans clearly liked the boy's initiative and took to social media to share it after adding the caption:
"Don't ever change Jackson."
Once it got shared by Evans, the video received a significant boost along with some interesting responses from Chris Pratt.
Chris Pratt Gives Chris Evans A Little Tongue-In-Cheek response
Just a few minutes later, Evans chimed in with this tweet:
Cmon chris. He can't go to school dressed like Dracula."
But just a little bit later, Pratt understood the gravity of the situation and followed up his little cheeky response with the one below:
"Oh… wait. Now I get it. By 'never change' you meant…. Continue to be thoughtful and generous because the world needs more of that. You are a great kid Jackson!"
Both Pratt and Evans were recently seen in the highest grossing movie of all time- Avengers: Endgame. While Evans has hung up his suit and passed his shield to Sam Wilson who will be next seen in the Disney+ show Falcon and the Winter Soldier, but Pratt is still expected to come back for one more Guardians of the Galaxy movie. However, following the little controversy with James Gunn and the subsequent firing of him (before he got rehired) led to the third installment of Guardians of the Galaxy being delayed for now as Gunn is currently working on DC's Suicide Squad.
If you want to know where Guardians of the Galaxy volume 3 could lead to story-wise, then check out the video below:
(Source: wegotthiscovered.com and pinkvilla.com)