Chris Pratt is all set to play Super Mario in a new animated movie "Mario" based on the iconic Nintendo video game character. Video game movies are usually long and have a disappointing record but nothing can stop Hollywood from making such movies.
But recently, these movies have been proven to be hits; Pokemon: Detective Pikachu, Tomb Raider and even Sonic the Hedgehog have been appreciated and loved by the fans.
When it comes to Nintendo, they have kept their roster of iconic video game characters out of spotlight when it comes to movies or TV shows. And finally it was announced that Illumination was developing an animated movie that would star Super Mario.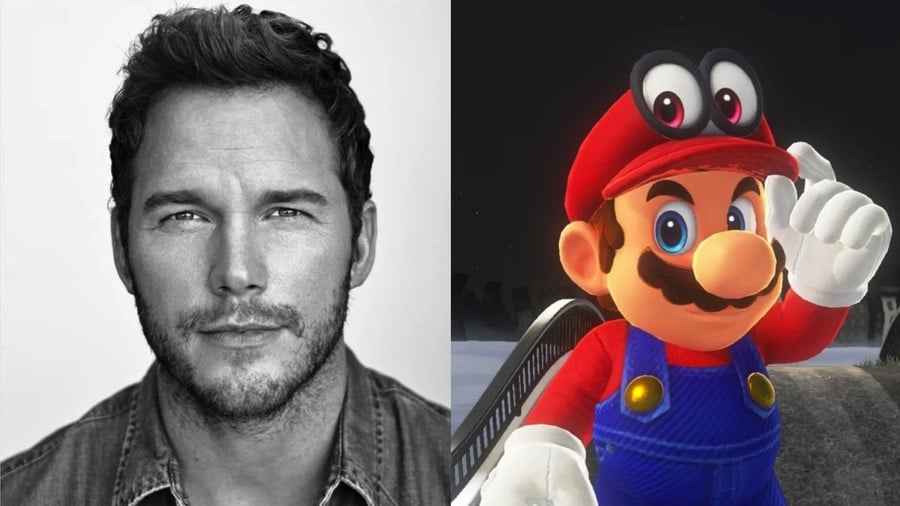 As a part of the Nintendo Direct live-stream event, it was announced that Chris Pratt will voice Mario in the upcoming Super Mario animated movie titled MARIO; announced by Universal Pictures.
And it is a no- shocker considering Pratt is currently quite famous in Hollywood thanks to his stellar performances in Marvel Cinematic Universe and Jurassic World trilogy.
He is already well known for his role in Parks and Recreation and recently starred in Amazon's sci-fi action, The Tomorrow War.
And now he is going to voice one of the most recognizable video game characters ever made. Nintendo also revealed other nine voice actors in the upcoming movie and is has some big names!
Chris Pratt as Mario
Anya Taylor-Joy as Peach
Charlie Day as Luigi
Jack Black as Bowser
Keegan-Michael Key as Toad
Seth Rogen as Donkey Kong
Fred Armisen as Cranky Kong
Kevin Michael Richardson as Kamek
Sebastian Maniscalco as Spike
Surprise cameos from Charles Martinet

— Nintendo of America (@NintendoAmerica) September 23, 2021
Pratt is to be joined by  Anya Taylor-Joy as Peach, Charlie Day as Luigi, Jack Black as Bowser, Keegan-Michael Key as Toad, Seth Rogen as Donkey Kong, Fred Armisen as Cranky Kong, Kevin Michael Richardson as Kamek, Sebastian Maniscalco as Spike.
Along with these stars, there are going to be surprise cameos from Charles Martinet; who voices Mario, Luigi, Wario and many more in the video games.
But this won't be the first time Chris Pratt lead a major animated film since he had also voiced Emmett in The Lego Movie and its sequel. The fans however aren't convinced as his choice as the Italian plumber and fans have plenty of time to debate until December 2022.