Hollywood has a latest couple becoming the talk of the town. The wind of comedian Chris Rock and actress Lake Bell's relationship started out with rumors and now we have full-fledged vacation pictures to show for it. The recently revealed pictures have acted like oil sprinkled in the fire. The couple went on a cozy vacation and were spotted in the town of Trogir in Croatia. Rock and Bell were spotted holding hands and walking along the boardwalk near the Croatian dock.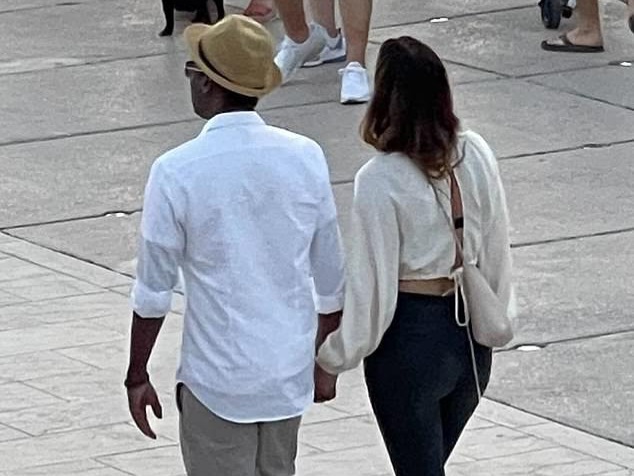 Also Read: 'Can See Why Will Smith Slapped Him': Fan Meets Chris Rock, Assures Everyone the Insufferable Dude Deserved to be Slapped
The trip was not made public by either of the two celebrities and there is no information about the romantic vacation either. Both Rock and Bell have kept their trip a private affair, not sharing anything on their respective social media accounts. However, the candid pictures made viral across the internet show that the two had a great experience spending time with each other.
Also Read: 'Wasn't Going To Let It Impact His Life': Chris Rock Reportedly Worked Tirelessly To Rebound After Will Smith Oscars Slap, Bags New Romance Project
Not the first public outing for Chris Rock and Lake Bell
This Croatian vacation is not the first time that Rock and Bell have been spotted together in public. But the vacation did bring with it a hoard of pictures as the couple spent a considerable amount of their time together in public.
Also Read: 'Being Friends With Both Has Been Difficult': Tyler Perry Forced to Take Sides After Will Smith Slapped Chris Rock
Chris Rock's brother is happy with his "love life situation"
The couple is still in the nascent state of their relationship but they seem to be going strong, according to Chris Rock's brother. Tony Rock, Chris Rock's brother was recently approached by TMZ, and he told the entertainment tabloid that he is "happy about his brother's love life situation".
Tony Rock also revealed that as it is still a new relationship in the making, the two haven't met each other's relatives yet. However, it won't be too long before they do as Tony Rock confessed that he is looking forward to meeting the actress when the lovebirds think it's time for them to introduce their partner to their families.
Also Read: 'Can't Blame The Man, Have You Seen Her!': Fans React to Chris Rock Dating Actor-Director Lake Bell Rumours After Infamous Slap Controversy
Source: Marca