While presenting the 2022 Academy Awards, Rock made a joke about Smith's wife and actress Jada Pinkett Smith's shaved head. Smith was enraged, and he stormed the stage, slapping Rock across the face. Chris Rock's mother, Rose Rock, broke her silence and reacted to actor Will Smith hitting her son Chris during the live coverage of the 94th Academy Awards ceremony nearly a month after the Oscars 2022 slap incident.
Even though the fans were enraged by Will Smith's Oscar ban, Rose (an author and motivational speaker) blasted Smith's actions in an interview with WIS-TV in South Carolina. She also thrashed the Academy's decision to ban Smith for 10 years quoting how Smith doesn't even attend the event every year. She also spoke on how Smith didn't even make an effort to apologize to Rock personally.  
"He slapped all of us, but he really slapped me" – Rose Rock
Rose Rock revealed that she, like millions of others, was watching the Oscars on TV and initially mistook Smith slapping Rock for a funny gag until Smith began to say "take my wife's name out your f***king mouth."
"I thought it was [staged] at first until he started with the obscenities," Rose said. "I told someone when Will slapped Chris, he slapped all of us, but he really slapped me," Rose continued. "When you hurt my child, you hurt me." She later mentions how her son Chris Rock is doing well but still processing the incident.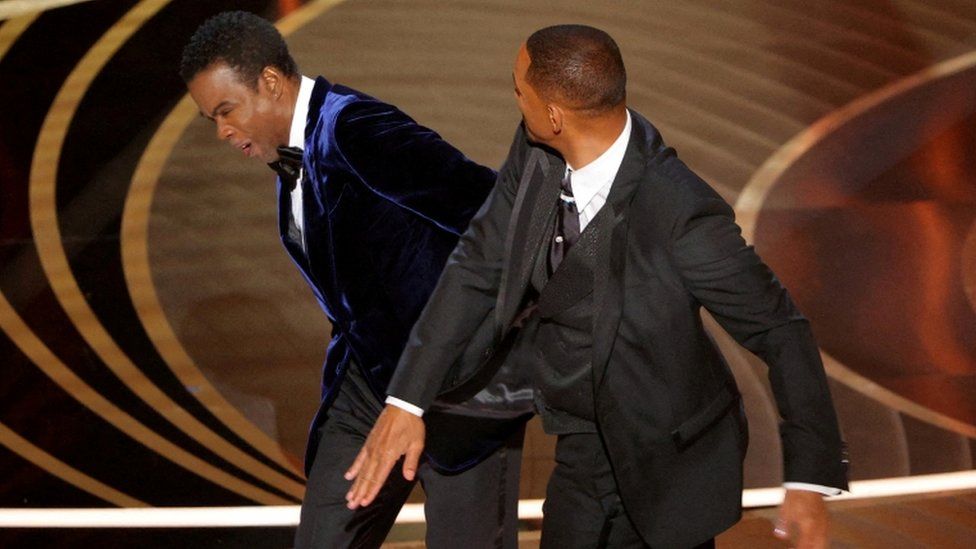 Rose said she had "no idea" what she would say to Smith other than, "What in the world were you thinking?' Because you did a slap, but so many things could have happened. Chris could have stepped back and fallen. You really could have gotten taken out in handcuffs. You didn't think. You reacted to your wife giving you the side-eye, and you went up, and you made her day because she was bowled over laughing when it happened."
Smith's behavior spoiled Smith's speech, according to Rock, whose son Chris Rock was delighted to present the prize for Best Documentary Feature. "No one even heard his speech. No one was able to just be in the moment because everyone was sitting there like, 'what just happened?'" she said.
Banning Will Smith is Funny
Shortly after the incident, the Academy barred Smith from attending the Oscars and any connected events for a period of ten years, a punishment that Rose thought was funny. "What does that mean? You don't even go every year. They boycotted a year they weren't even invited. It's all kind of funny," Rose said. A few have called for Smith's Best Actor Oscar to be revoked, but Rose isn't one of them. "I wouldn't take his award away, and I don't see any good way they could have taken him out without disrupting, so I'm really, really proud of the way Chris handled it," she told WIS.
Will Smith was garnered best actor at the 94th Academy Awards just minutes after the slapping incident at the Oscars 2022. Smith apologized to the Academy and his fellow nominees for his behavior while he accepted his first Oscar for best actor. He didn't, however, mention Chris Rock. Later, he apologized to Chris Rock in a post on Instagram. To which, Rose Rock said, "I feel really bad that he never apologized. His people wrote up a piece and said, 'I apologize to Chris Rock,' but you see something like that is personal, you reach out."
Meanwhile, Will Smith made his first public appearance since the Oscars fiasco on Saturday at a private airport in Mumbai. On Saturday morning, the Hollywood actor was pictured smiling and engaging with fans at the Kalina airport. It's unclear what Smith was doing in India, while some sources claim he was there to visit spiritual leader Sadhguru.