The complete Jurassic Park franchise has been really popular among the masses across the globe. It has continued with great success, thanks to Jurassic World. After last year's Jurassic World: Fallen Kingdom, the films have set up a classic conclusion which may bring some really classic characters back after years of them being sidelined, except a minor cameo or two.
Bryce Dallas Howard Teases Classic Jurassic Park Cast Return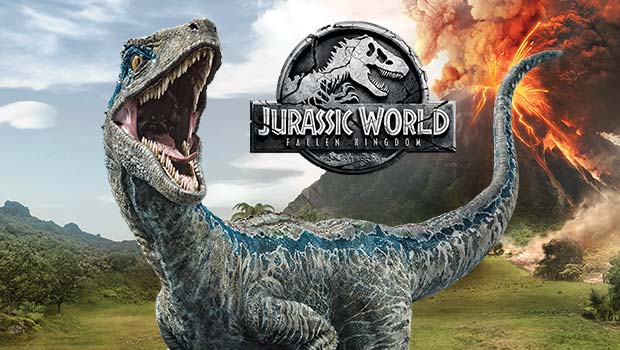 During a recent interview, actress Bryce Dallas Howard teased that Sam Neill, Laura Dern and Jeff Goldblum will all return in Jurassic World 3.
Bryce Dallas Howard was talking on the red carpet for Rocketman. When asked by MTV News if she's excited to share the screen with the original characters, her response was more than enough.
"Yes, very much so. If that happens, I don't know," Howard exclaimed. "I don't know what's been confirmed or whatever, but I'll blink if it's happening and maybe…"
No Official Confirmation Yet
It's not officially confirmed that the original characters are coming back but it should be enough for the speculation engines to turn on. Fans have long waited for the original members to return and while Jeff Goldblum's appearance in Fallen Kingdom was entertaining, it left much more to be desired.
Also Read: Vanessa Hudgens Catwoman Suit For Matt Reeves' The Batman In New Picture
Now dinosaurs are out in the real world after Fallen Kingdom events and there is a possibility that Dr. Grant, Ian Malcom and Dr. Sattler will also return in the narrative.
Chris Pratt also praised the storyline for the next film, saying it's going to be huge for all fans.
"When I heard the pitch, I was blown away. I can't believe we're gonna make that movie," Pratt explained to MTV News. "I can't believe they found a way to deliver on the promise on the end of Fallen Kingdom. 'Wait, what? The island is blown up, the animals are out, we can't put them back in the box. What are we gonna do? How is, not only the dinosaurs, but this technology, moving forward, going to affect the planet?' And we jump forward and it's like, 'Oh, oh right. Oh, damn.' [Director Colin Trevorrow's] been working his butt off on it and it's going to be pretty epic."
Source: Comicbook