Recently, a rumor about an engagement between Tom Holland and Zendaya surfaced once again. The couple has been dating since last year. They are very close to each other according to an insider. Only last November a verified Twitter account shared that the pair were looking forward to getting married and starting a family. However, it was not confirmed by any reliable source at the time.
And now that the engagement rumor has surfaced again, Zendaya's mom was quick to point out the authenticity of the news. Although she did not say anything directly, she posted a cryptic message with a definition of the word 'Clickbait'. And as this post followed soon after the engagement rumor. Therefore it is being taken as her way of shutting down the rumors.
Zendaya's Mom Shares a Cryptic Message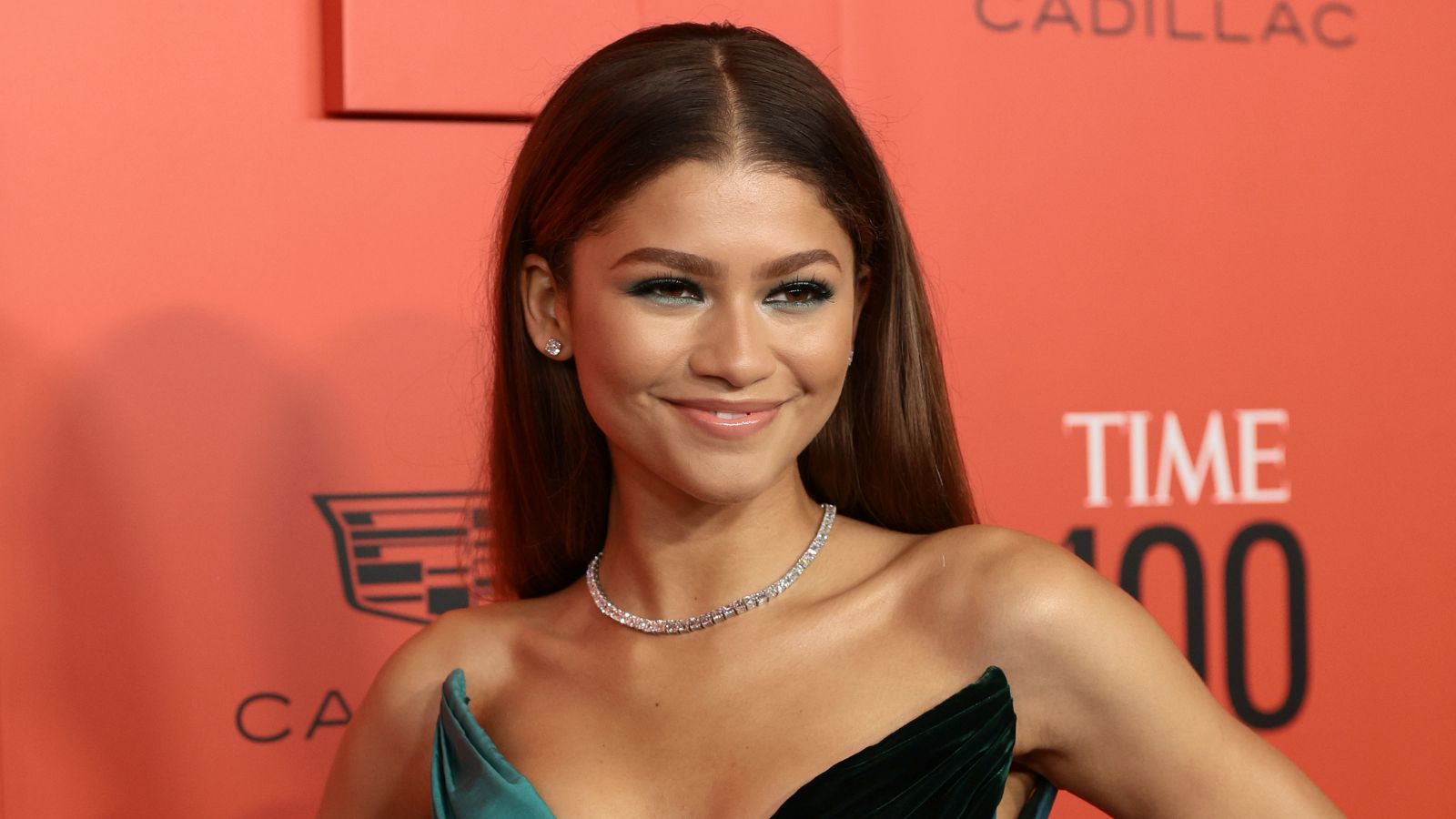 After the rumors of Zendaya and Tom Holland's engagement started making the rounds on the internet. Soon after, the Euphoria star's mom followed up with a cryptic post on her Instagram story. Zendaya's mom Claire Stoermer posted a long definition of the word 'Clickbait'.
"Clickbait typically refers to the practice of writing sensationalized or misleading headlines in order to attract clicks on a piece of content"

Tom Holland
Stoermer did not provide any context and neither did she address the engagement rumor directly. However, since it followed immediately after the rumor started making rounds. Therefore it was seemingly her way to address it.
Also Read: 'Step aside Beyonce, Hollywood has a new Queen': Zendaya Becomes 1st Black Woman To Win 'Outstanding Lead Actress in a Drama Series' Emmy Twice
What is the Engagement Rumor All About?
A few days ago a Twitter user and a fan tweeted that Zendaya and Tom Holland were reportedly engaged. The tweet has gone viral since. It read,
"When Zendaya and Tom Holland get married he's gonna take her last name and become just Tom"
This comes after months since it was reported that Holland and Zendaya had moved in together in their new London home. An insider even told US Weekly that "They're both in settling-down mode".
Also Read: As Celebrity Private Jet Emissions Controversy Rages on, Tom Holland Takes 4400 Mile Commercial Flight To Budapest To Meet Zendaya, Was Reportedly Knitting to Pass Time
And the now-viral rumor has received various responses from the fans of the two actors. One fan responded jokingly, "TOM HOLLAND AND ZENDAYA ARE ENGAGED? WHAT OMG PLEASE BE REAL"
Another quipped writing, "If Tom Holland & Zendaya aren't engaged yet, I humbly offer myself as their proposal venue…"
However, not everyone was ready to accept the rumors. Some fans were skeptical and were waiting for an official statement from both actors. As for now, fans can only wait for someone to clear up the rumors. Tom Holland is on a break from social media. The Avengers: Endgame actor decided to even delete his Twitter as it was "detrimental" to his mental health.
And this is not the first time such rumor has surfaced. Last November a verified Twitter account claimed to say, "reportedly considering getting married and starting a family."
Therefore it is to be kept in mind that no one has confirmed anything officially. Also, Zendaya's mom's recent cryptic post seems to suggest otherwise.
Also Read: 'It took a real toll on me': After Tom Holland and Timothee Chalamet, Justin Bieber Cancels World Tour, Prioritizes Mental Health After Ramsay-Hunt Syndrome Leaves Him Battered
Source: Geo News