The Super Bowl Halftime show is one of the biggest events in the US. Rihanna being in talks about headlining the show is an incredible way of making a comeback. The singer has mostly been busy dealing with pregnancy. After giving birth, the singer was spotted enjoying a girls' night out at a five-star restaurant.
Rihanna has also utilized this time to hone in on her musical talents as she has admitted to working on some new music. Taylor Swift was given the opportunity but rejected it. The Bad Blood singer revealed that she wants to give her new album more time. Thus, she will not be available to headline The Super Bowl Halftime show.
Taylor Swift declines to headline the Super Bowl Halftime Show
The singer was approached months ago by SB Honchos, asking if she'd headline. It was revealed that Taylor Swift was clear for the performance. However, she didn't want to perform until she finished re-recording all of her first 6 albums. It's speculated that Taylor Swift would like to do the Super Bowl Halftime Show, but only after she rerecords all 6 of her early albums, and she's only rerecorded 2 so far.
However, there is no need to worry as the energy will not die down at all as the new mom, Rihanna will set the stage on fire. She is the perfect replacement for Taylor Swift. It's the perfect finding as music is not only about the sounds but also the energy one can bring in.
Also Read: 'It was just a booty call': Jennifer Lopez Mega Trolled Drake After Ending Infamous Relationship, Drove Permanent Wedge Between Him and Rihanna
Rihanna to make a comeback by headlining the Super Bowl Halftime Show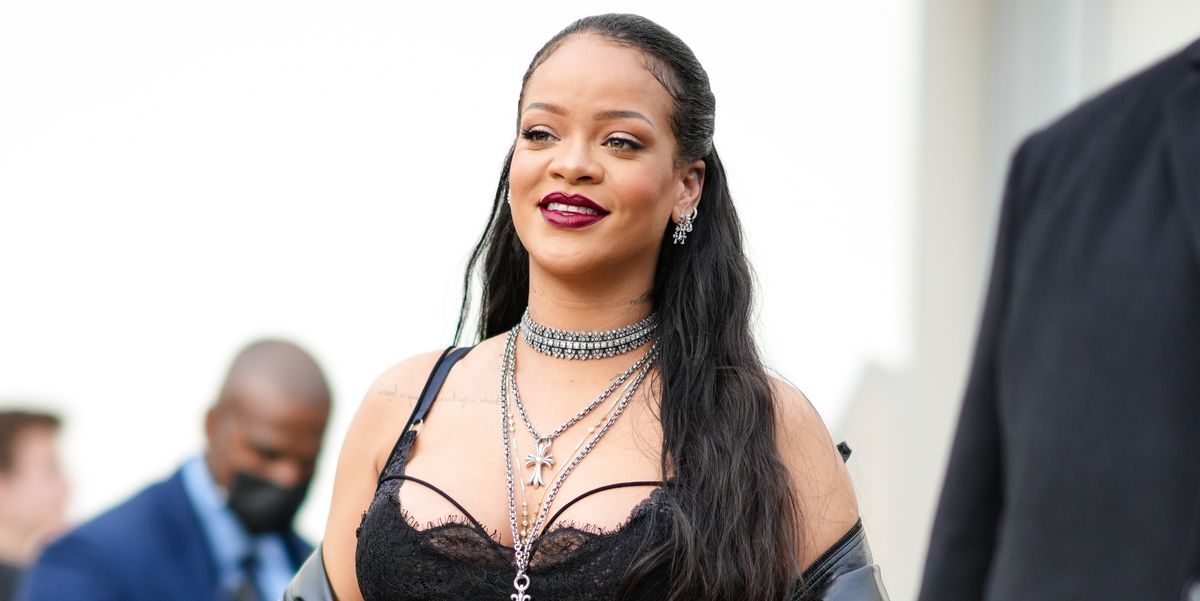 The singer has been teasing her new music for more than a year. If she's ready to release it, then there's no better platform than the Super Bowl Halftime Show. In a statement, Jay-Z said,
"Rihanna is a generational talent, a woman of humble beginnings who has surpassed expectations at every turn. A person born on the small island of Barbados who became one of the most prominent artists ever. Self-made in business and entertainment."
"We are thrilled to welcome Rihanna to the Apple Music Super Bowl Halftime Show stage". Seth Dudowsky, NFL Head of Music said.
Clearly, the fans would love to have Rihanna make her comeback in such a big way. As the singer has been busy being a new mother, her chance to take the spotlight back after giving birth has finally arrived. DPS with Roc Nation and Jesse Collins will produce the telecast. Both serve as executive producers while Hamish Hamilton serves as director. Roc Nation is also doubling as the strategic entertainment advisor for the live performance.
Also Read: "Grow a d—k…FAST!": Rihanna Obliterated Sacked Journalist Piers Morgan For Trying To Shame Her Hairstyle, Took No Prisoners
Taylor Swift and Rihanna's history
There have been many questions about who is more popular, Rihanna or Taylor Swift. Rihanna releases more chart-topping singles whereas Taylor Swift releases more number-one albums. Rihanna is more popular on Twitter whereas Taylor Swift is famous on YouTube and Instagram. So there is actually no clear winner here, and we should not find one, they both have different energies we look forward to. They both broke out around the same time.
Rihanna dropped her debut with Def Kam in 2005, and Taylor Swift released her self-titled album around that same time in 2006. They have undoubtedly attended many of the same events over the years. A few years later both were on MTV's total request live the same day.
It's said that both might not be the best acquaintances but there is no real evidence that shows any kind of feud between the two.
Also Read: 'If I knew…I'd have never done something like this': Kendall Jenner in Tears After Rihanna Publicly Humiliated Her, Called Her a Privileged 'Stick Figure' Who's Nothing Without Family Connections
Source: Twitter