Harry Potter 20th Anniversary: Return to Hogwarts was released on January 1, 2022, and here are all of its major revelations. The main actors received Hogwarts invitation letters for the film's premiere, celebrating two decades since the first film, Harry Potter and the Sorcerer's Stone, in 2001. The emotional reunion brings together cast members, some of whom haven't seen each other in years, and opens up talks regarding the creation of the eight films over the course of ten years. Some of the subjects addressed by the actors and crew in Return to Hogwarts are novel to the audience.
HBO Max was able to collect a large number of attendees for Return to Hogwarts, demonstrating how popular this series is with so many people. As the cast gathers on the original Harry Potter sets to reflect on the franchise's impact and the production of the films, they occasionally surprise one another with personal recollections from the 2001-2011 decade. Here are all of the major revelations and mysteries from the Harry Potter series.
Radcliffe's Parents Were Against Him Taking The Role
While Ron and Hermione were relatively straightforward to cast (after Rupert and Emma instantly bonded with the casting crew), Harry was a genuine challenge for the saga's producers. Columbus watched young Dan on a BBC dramatization of David Copperfield and felt he had found Harry after months of fruitless tryouts. Columbus and Rowling addressed Dan's parents, but they said no since an agreement had to be signed for all seven films, and production would take place in Los Angeles. Dan's parents argued that this would be a "major interruption to his life," and it appeared that the team would have to continue their hunt for Harry. Two weeks later though, Harry Potter producer David Heyman had the inspiration to find Dan's parents at a theater in London and convince them to send Dan to one audition. The rest is history.
There Was A Quidditch Rule Book
Because the audience needed to understand the game rules right away in order to follow the fast-paced scenes, J.K. Rowling wrote a special book "explaining every detail of the game" for Chris Columbus and Stuart Craig, the production designer who ended up creating an authentic and impressive pitch that millions remember to this day. Rowling and Craig collaborated to let spectators envision the thrilling yet perilous Wizarding World game.
Ralph Fiennes Was Conviced By His Nephews For The Role Of Voldemort
Ralph Fiennes admits that his sister Martha's children (aged 10 to 12 at the time) overheard him telling Martha that he wasn't sure about portraying Voldemort and instantly advised him, "You've had to do it." When Ralph saw the character design, he jumped right in, stating that he regarded Voldemort as (not human, but) "the embodiment of evil." Despite the fact that Ralph had a nose, he got into the part so effectively that he was terrifying to see, even for Jason Isaacs, who confesses he was "terrified of him" whenever the directors called to action.
Daniel Radcliffe Had A Thing For Helena Bonham Carter
When Helena Bonham Carter reunites with Dan on screen, she is keen to show him something he sent her after they finished filming Harry Potter: The Deathly Hallows. "Dear HBC, it was a joy to be your co-star and coaster, in the sense that I was always the one who ended up carrying your coffee. I adore you. And all I can say is that I wish I had been born ten years sooner. I might have stood a chance." Dan is rather embarrassed when he reads this, but Helena says she will always cherish that note and keep it in her toilet.
Breaking Character Was Tough For The Cast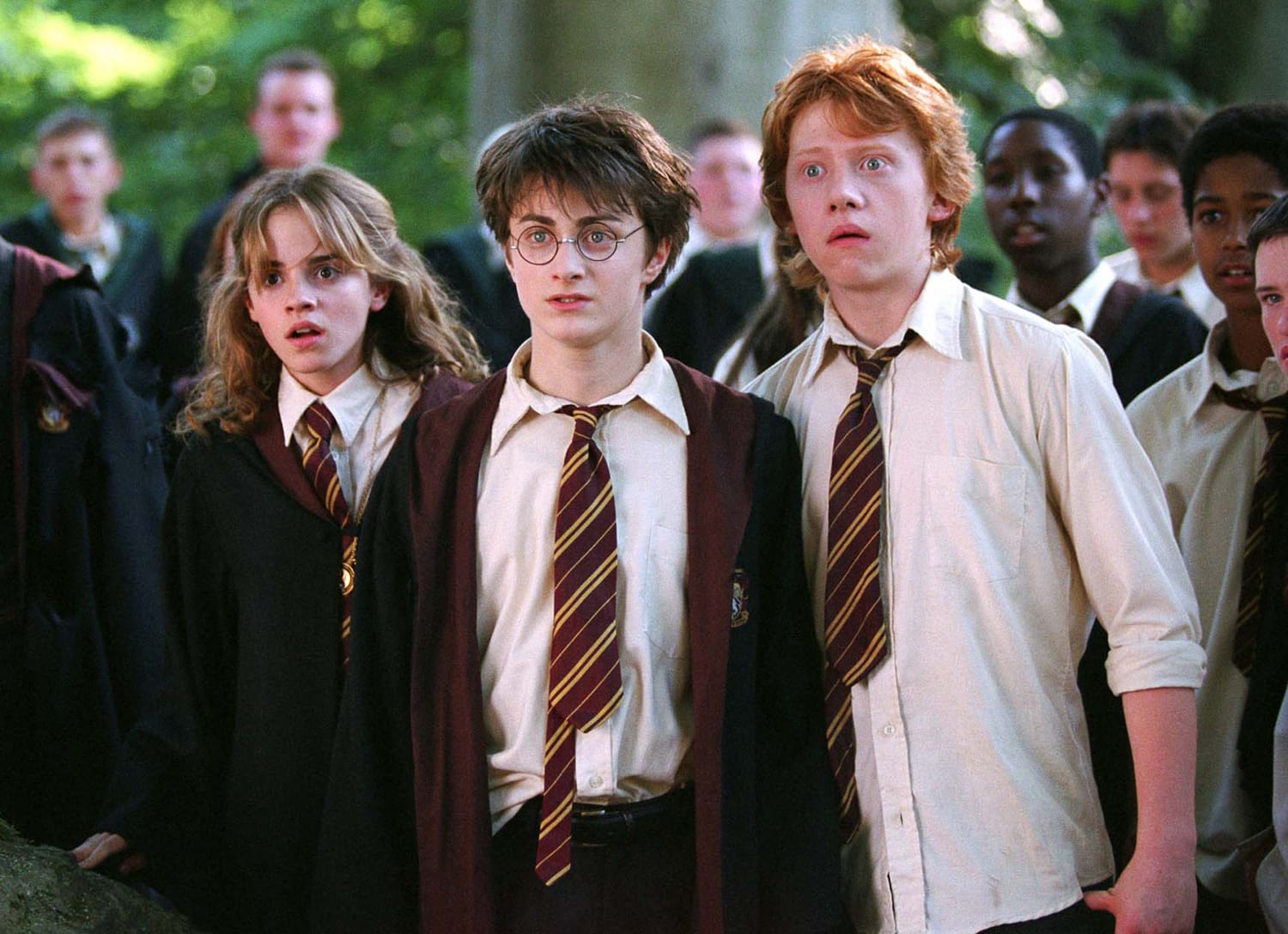 Rupert Grint admitted that he "lost track of who he was" at the conclusion of the Harry Potter tale, as he gradually merged his personality with Ron's. Dan admits to feeling the same way: "What exactly am I? For example, what do I enjoy doing? "After the wrap, he'd ask himself these questions. The primary cast was taken aback when the tale concluded and they realized they wouldn't be "doing this forever." A decade has gone by since the previous Harry Potter film, and all of the actors have accomplished a lot since then, but in Return to Hogwarts, the cast concedes that the deep bond they have with each other will never fade, as they spent their youth together and attended to Hogwarts together.