The synopsis for the fourth part of the Arrowverse crossover, "Crisis on Infinite Earths, reveals that Oliver will rejoin the Paragons. Supposedly, Oliver Queen soon becomes someone else, or rather, something else. The description also assures that there will be a positive continuation from"Part Three's" tease, where Oliver Queen was expected to be the new Spectre. The Spectre played a significant part in the comic book event of Crisis on Infinite Earths. 
Synopsis of Crisis Part Four
Given below is the official synopsis for Crisis on Infinite Earths Part Four:
"OLIVER HAS BECOME SOMETHING ELSE IN PART FOUR OF "CRISIS ON INFINITE EARTHS." EPISODE PENNED BY MARV WOLFMAN & MARC GUGGENHEIM – Stuck in the Vanishing Point, the Paragons search for a way to escape. The futility of the situation is compounded by The Flash's (guest star Grant Gustin) disappearance. However, hope appears in the form of Oliver (Stephen Amell), who reveals that he has become something else. Meanwhile, the origin stories for The Monitor (guest star LaMonica Garrett) and Anti-Monitor are revealed. Glen Winter directed the episode written by Marv Wolfman & Marc Guggenheim (#808). Original airdate 1/14/2020."
Similarities With Oliver's Monologue In Arrow
An interesting aspect to note about the description is the striking similarity to Oliver's opening monologue from Arrow's episodes. Every episode in the Arrow series opens with a variation of the line: "My name is Oliver Queen. After five years in hell, I have come home with only one goal — to save my city. But my old approach wasn't enough. I had to become someone else. I had to become something else." Moreover, the original Spectre Jim Corrigan also quoted the same thing when he met Oliver Queen in "Part Three"
Air Time of Crisis on Infinite Earths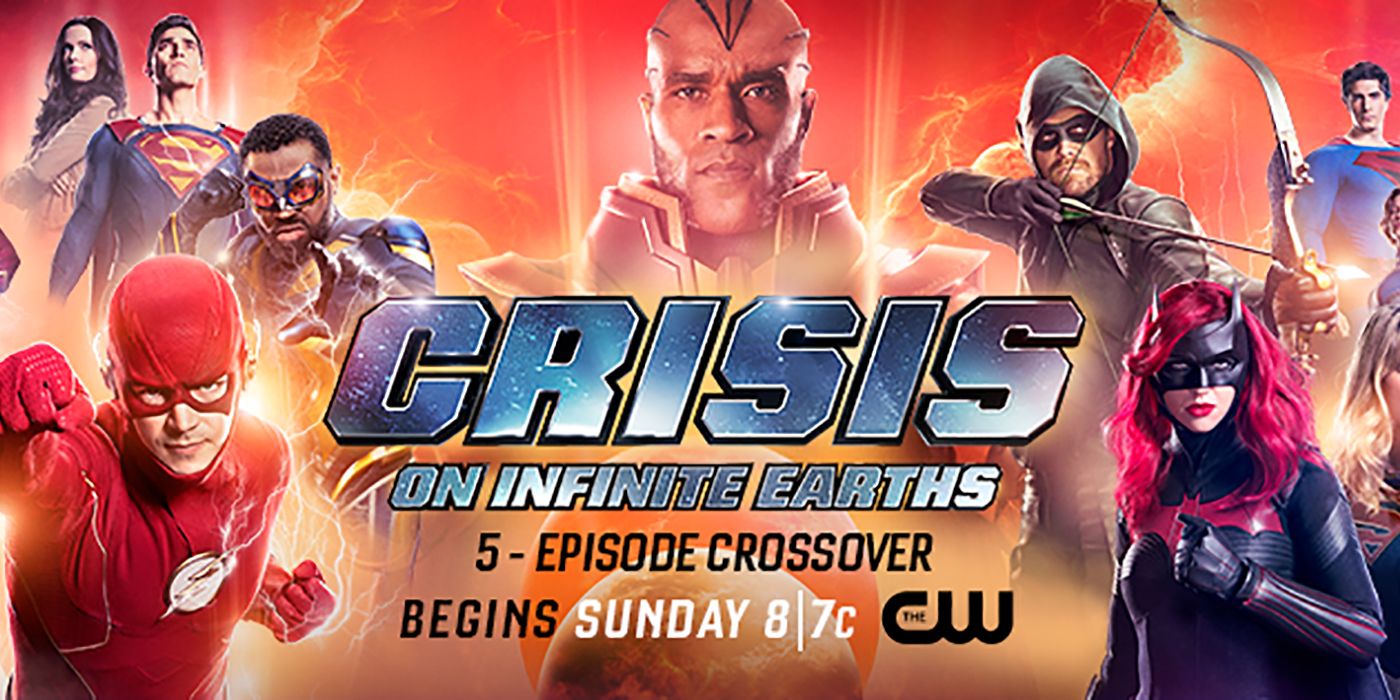 "Crisis on Infinite Earths" will soon return after a short winter hiatus. Tuesday, the 14th of January, will see the conclusion of the crossover. Crisis will appear on Arrow at 8pm ET/PT and in DC's Legends of Tomorrow at 9pm ET/PT on 14th January.