When the first trailer for Terminator: Dark Fate was released then the reactions for it were mixed. But people were very intrigued by the details and easter eggs in the trailer. As for the movie itself, it looks like people who want to see the movie don't have to second guess their decision. The first reactions are in for Terminator: Dark Fate and it's full of praise for the movie.
Terminator: Dark Fate Should Bring The Franchise Out From Its Slump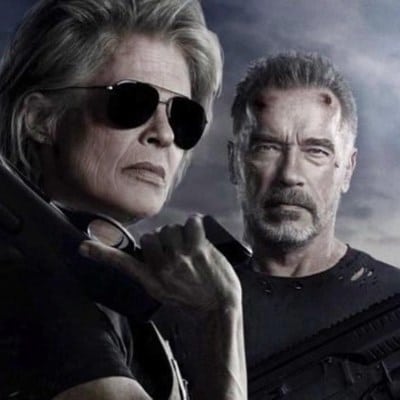 1984's The Terminator and its sequel, 1991's T2 were ground breaking movies that took action films to new heights. But the sequels never managed to live up to the hype. The most hated of all the sequels was 2015's Terminator: Genisys. But no matter how bad the previous sequels were, the anticipation for Dark Fate remains high. This is because Arnold Schwarzenegger will be returning once again in a new avatar. But along with him fellow Terminator franchise star Linda Hamilton will be returning as Sarah Connor once more.
Positive Reactions For Terminator Dark Fate
It is Hamilton's return to the franchise that is garnering most of the praise from critics who've had the opportunity to see the movie. A secret screening was held at Alamo Drafthouse. Here's a sample of the reactions below:
PSA for my queer ladies: you are not prepared for how much Mackenzie Davis is going to fuck up your life in #TerminatorDarkFate. I would die for Grace and you would too, you just don't know it yet. pic.twitter.com/7jhzvjYvOf

— Haleigh Foutch (@HaleighFoutch) October 21, 2019
TERMINATOR's thought of as Arnold's franchise. DARK FATE makes it clear he wasn't the key ingredient that made it work. It was Linda Hamilton. She's incredible in this, and the movie's very solid. (I recently defended all the TERMINATOR sequels, so make of this what you will.) pic.twitter.com/3JSsac7LrL

— Matt Singer (@mattsinger) October 21, 2019
I was skeptical of TERMINATOR: DARK FATE. Thought the trailers were not great. But I would up enjoying it quite a bit, and the difference maker (vs the other post T2 sequels) is Linda Hamilton. It's always been HER story and Hamilton adds the needed weight here.

— Mike Ryan (@mikeryan) October 21, 2019
It looks like the movie has stellar performances from all corners along with superb writing. We simply can't wait to see it!
Check out the official trailer for Terminator: Dark Fate again before you get ready to see the movie:
(Source: screenrant.com and indianexpress.com)