The famous character, Harry Potter who has earned everyone's love for him since childhood, he is nobody but Daniel Radcliffe. He is best known for "Harry Potter" role across eight movies. But it is also true that Daniel Radcliffe has proven his extraordinary skills in many other projects with varieties over decays. 
Daniel Radcliffe decided to take part in one of the most breathtaking films, The Fast & Furious Franchise what is going on in current period of time. But in one condition he would be agreed only if he doesn't have to drive car during the film. We all know that it would be really fantastic to see Daniel Radcliffe on the Fast & Furious Movie. 
What did he explain about this "non driver" issue?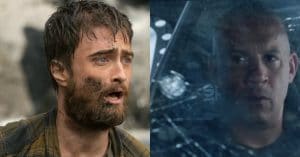 Fast & Furious movie always has full of scenes of drifting and stunts of cars or vehicles. This film has a unique quality of that. But Daniel Radcliffe doesn't want to be a part of that scene. During the Toronto International Film Festival, he declared that he did several stunts of his own on the Harry Potter movies. But he doesn't let anyone to make him do stunts in most of the films. 
Daniel Radcliff also explained to MTV News that even though he is having his driving license, he only uses it on sets when he has to drive. Otherwise, he doesn't prefer to drive. It is better to keep himself behind the wheel is far better than driving, according to him. Radcliffe joked about his role and tried to make it easy by saying that Fast & Furious Crew would need someone to handle administrative works or taxes and he feels as being the perfect character to play from behind the scene. 
Didn't you catch the Fast & Furious 9 trailer yet? Watch the trailer now.
Source: Comicbook, CinemaBlend