We all know that Daredevil is blind, but now he's getting back his sight and more thanks to Thor. He will be replacing Heimdall, the Watch guard of Asgard and will see all of the Marvel Universe at once.
The idea of seeing Daredevil and Thor together has been a dream for many, but as The Daredevil falls on Netflix, his comic book counterpart is getting a cosmic promotion. Matt Murdock will be wielding Heimdall's sword and sight but he's not the only Defender to get an upgrade.
Marvel Comics has been teasing the War of the Realms for months now, as the endgame for Jason Aaron on the ongoing Thor lore. An official artwork for the event has now been released by Marvel and fans can see how big the universe-wide War will come. It'll become too tough for Thor to fight it alone and he will be calling his Avengers friends to help him.
For Daredevil, it means more power than any hero with sight could handle. Have a look: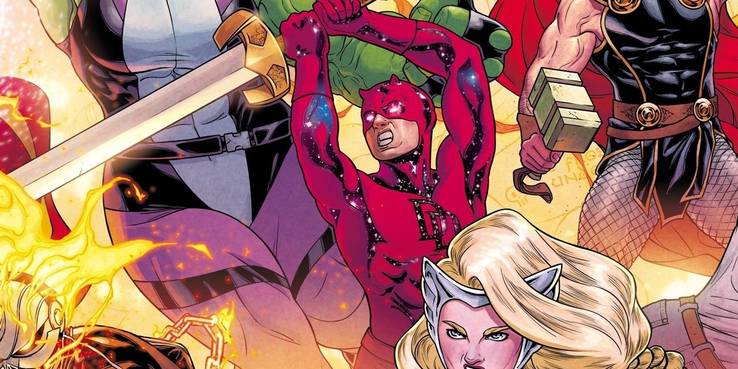 For those who don't know, Heimdall is blessed with the ability to see all of the cosmos. Daredevil will be debuting with Heimdall's iconic Bitfrost-operating sword. While the passing of the role from Heimdall to Daredevil may not make much sense, there's one thing that's common in both of them. Heimdall doesn't actually have eyes, as he has forsaken sight for a more specialised version of visual awareness. This is something that Daredevil would relate to the most, having gained the ability to see his world better than any hero after losing his eyesight.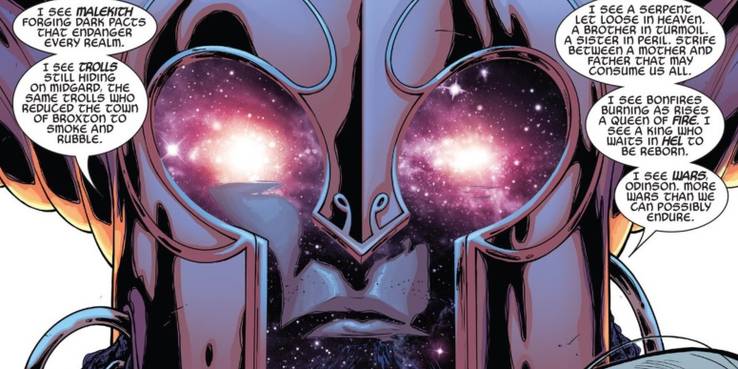 After Heimdall's death in the MCU, it's clear that he will meet his end in the comics too. For now, Daredevil is getting promoted as the new Heimdall which is one more reason to get excited for all fans.