It could have been for the better. Sometimes it was just plain worse. DC has seen many of its characters undergo significant changes when they appear in TV shows, movies or video games. Here's a list of characters that fans either loved, hated or still remain undecided.
Copperhead
In the comic books, Copperhead is a man. In the video game Arkham Origins, they changed the character's gender. Copperhead was a female. The probable reason for that would be that Copperhead is a fairly unknown character. So Rocksteady easily got the permission from DC to go ahead with the gender swap. In Arkham Origins, Copperhead was shown to be extremely quick and agile. Her claws were dipped in poison and she was a ferocious fighter and assassin. This female version of Copperhead's design was also far different than the comic book version – whose costume reflected way more reptilian traits.
Green Arrow
We are not talking about the costume design or the abilities of Oliver Queen. Those were pretty on point with regards to his comic book version. The particular difference was in terms of personality. Green Arrow, in the hit The CW TV show, was serious and morally ambiguous. He rarely let his sense of humor overtake his feelings. And he was not as playful while battling enemies. The Green Arrow of the comic nooks never shied away from a witty one-liner. The show stripped Oliver Queen of his signature sarcastic humor that was so prominent in the comic books.
Black Canary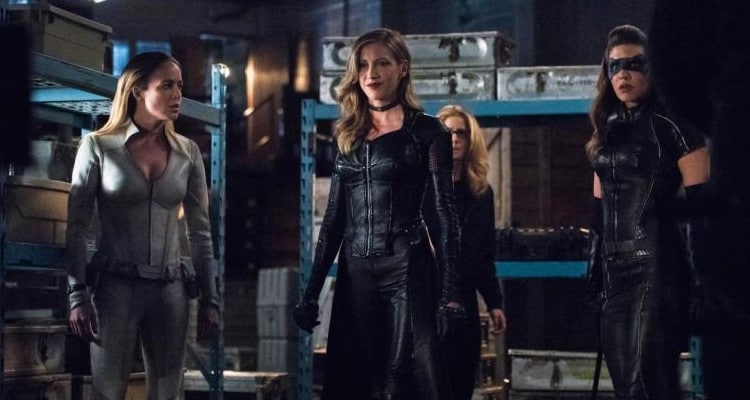 While there were complains regarding the Black Canary in Birds of Prey, it is the Arrowverse that takes the cake here. They have given us three different Black Canaries. Sarah, Laurel and then Dinah have all taken over the mantle. None of them were not up to the mark. Not even one version of Black Canary was the full package. Each iteration was missing in some form. If it wasn't powers, it was the origin story or even appearance. The Arrowverse never did manage to get Black Canary right. Considering Arrow ran for so many seasons, that fact stings us even more
Cassandra Cain
Look we get it. Representation in a high profile movie project is necessary. Movies are basically a reflection of society and Hollywood needs to show us that. The world is not made up of straight white men and women. But DC took that too far when they cast Cassandra Cain in Birds of Prey. The actor looked nothing like her comic book counterpart. What was unforgivable was that Cain could not even fight. In the DC Universe, Cassandra Cain is the world's deadliest close combat specialist, someone even Batman would have trouble beating.
Batwoman
After Ruby Rose bid adieu to her stint in The CW's Batwoman show, a new actor named Javicia Leslie was roped in as the new Batwoman. An African-American woman as the new Batwoman is a first, even for DC Comics. Leslie will be playing the role of Ryan Wilder, who takes up the mantle of Batwoman after Kate Kane exits the scene. This is a totally original character for The CW. Only time can tell if the fans will accept the new African-American Batwoman.
Red Hood
In a rare instance when re-inventing a classic DC character actually did more good than harm, we give you Rocksteady's Red Hood. The developers gave the character a fresh new origin story and a better, more cryptic role to play. In 2015's Batman: Arkham Knight, Red Hood was the Arkham Knight, the antagonist who fought Batman with a whole new array of advanced weaponry and a high tech suit.