Superman's boyfriend will be receiving his own super suit. Jay Nakamura, Jon Kent's boyfriend, will appear in Superman: Son of Kal-El #14 as a hero in his own right, along with a superhero costume. "Jay Nakamura must embrace his powers and become the hero Jon knows he can be," according to the issue's synopsis. Jay's new outfit can be seen on the main cover of the issue by Travis Moore, which features Jay in a blue and white outfit.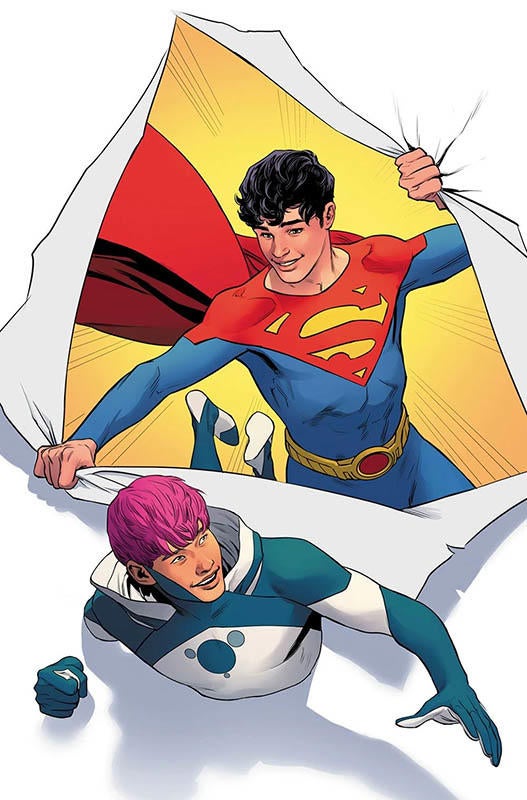 Taylor wrote the forthcoming issue, which has interior art by Cian Tormey and a featured cover by Moore. Rafael Sarmento, Travis Mercer, and Danny Miki all contributed to the issue's variant covers. DC Comics will release the issue on August 9th.
About Superman's boyfriend
Jay Nakamura originally debuted in Superman: Son of Kal-El #2 as the voice of "The Truth," a journalistic organization dedicated to uncovering corruption and injustice across the world, notably in President Henry Bendix's island nation of Gamorra. Sara Nakamura, Jay's mother, was the former president of Gamorra before Bendix won the election and had her removed from the public spotlight, and no one, even her son, knows where she is today. Bendix and others experimented on Jay, and he obtained skills that allowed him to travel through solid things and escape his captivity.
Despite meeting in the second issue of the series, Jon and Jay had their first kiss in Son of Kal-El #5, confirming Jon Kent's bisexuality in comics for the first time. Since then, the two have been together, with Jon joining The Truth with Jay, coming out to his mother Lois Lane, and debunking Batman's concerns about Jay. The Caped Crusader feels Jon's lover cannot be trusted since Jay is linked with the Revolutionaries, a group of anti-heroes who don't oppose killing.
Superman: Son of Kal-El #14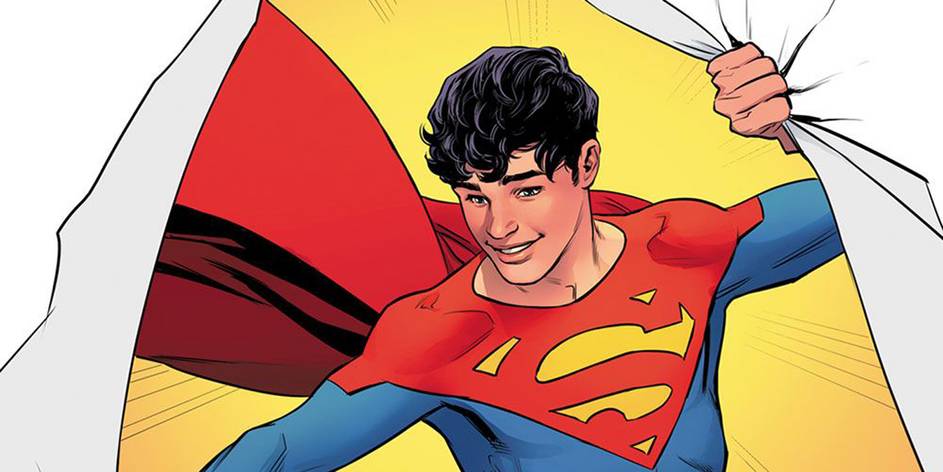 Written by – Tom Taylor
Art by – Cian Tormey
Cover by – Travis Moore
Variant cover by – Rafael Sarmento
1:25 variant cover by – Travis Mercer and Danny Miki
$3.99 US | 32 pages | Variant $4.99 US (card stock)
On Sale – 8/9/22
Without consequence, Henry Bendix has threatened, manipulated, and killed. It's time for Superman, Jay, and the Revolutionaries to strike back following a startling coordinated attack on Earth's heroes. But first, Jay Nakamura must accept his abilities and transform into the hero Jon believes he can be.