In the upcoming DC comic, Legion of Superheroes: Millennium, Brian Michael Bendis is ensuring his best to give the movie a full retouch which would make an attempt to change the future of the Dc comics. The two-part comic would revolve around an immortal lead having its essence through various 'desperate' DC future. Making a debut on the other end on the doorstep of the Legion of Superheroes making its way to form the currently going series on  Bendis and artist Ryan Sook.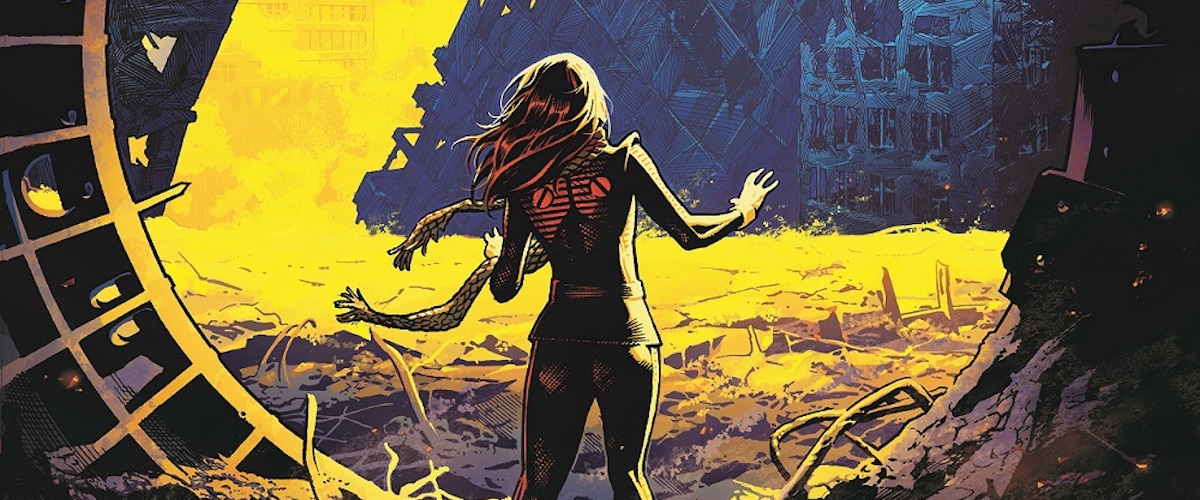 The whole examination and recreation of the characters Kamandi, OMAC, and Booster Gold will be brought down by Bendis along with a number of artists. Mainly,  Jim Lee, Jim Cheung, Nicola Scott, and Dustin Nguyen. Whereas  Millennium typically deals with a most unlikely tour guide to the 31st century, a totally recognisable face for the Dc fans who explores her to be totally immortal. She is seen chasing the reason for her sudden immorality and the reason why she has obtained it in the first place. Her ancient legacy of that whole 1000 years will form an interconnection between all the DC timelines set so far.
Also Read: "The Batman Who Laughs" Brings In A New Batman Beyond Character
Additionally, it would also possess all the DC characters she encounters. DC's most iconic characters as drawn from the future by some of the great DC comics. The first of all would include a similar version of Supergirl from the future mainly introduced by Jim Lee, Batman Beyond,  by Dustin Nguyen; Kamandi,  by Andrea Sorrentino; and Tommy Tomorrow,  by André Lima Araújo. Legion of Superheroes: Millennium #2 will bring Booster Gold, drawn by Nicola Scott; OMAC,  by Jim Cheung. Laying a DC 'off-world' chapter by Jeff Dekal and finally the Legion of Super-Heroes, by Ryan Sook.
The new comic is surely gonna give a whole lot new dimensions experiencing a character to witness the whole millennium and along with with that the whole audience.