https://youtu.be/6OS2BQzUJMs
In case you're a fan of DC Titans hoping to come across Anna Diop donning a comic accurate costume as her character Starfire, you might find yourself in luck now. The finale of the first season, which is now being recycled as the premiere of the second season has previously revealed to feature Diop's Starfire in a comic book accurate costume.
Anna Diop's New Starfire Comic-Accurate Costume Is Here!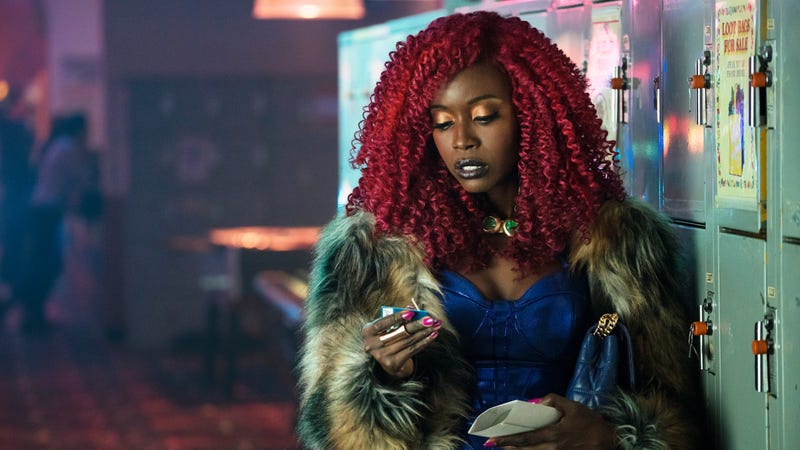 The behind-the-scenes footage from the first season finale shows a comic book accurate costume. Even Anna Diop confirmed that she will don a comic accurate costume in the second season of Titans. Diop had earlier fallen victim to the racists attacks made on her online after her look for the show got revealed in the leaked photos during the first season's production.
Also Read: DC Reveals First Poster Of 'Joker' Movie, Trailer Comes Out Today
The image below is a prototype for Diop's comic book accurate costume and is not the final design that she will feature in when the second season arrives on DC.
Titans: Plot
Titans follows the story of a grown-up Dick Grayson who works as a Detective in Detroit after he left working alongside Batman due to some differences with the Dark Knight's methods and his approach towards fighting crime before Grayson became the leader of the Titans.
The season one finale ended teasing the arrival of Superboy/Connor Kent alongside Krypto the Super Dog. The production on the upcoming season is underway now in Toronto and will wrap somewhere around September.
Titans: Cast
Written by Geoff Johns, Titans stars Brenton Thwaites as Dick Grayson, Anna Diop as Starfire, Teagan Croft as Raven, Lindsey Gort, Alan Ritchson as Hawk, Minka Kelly as Dove, Ryan Potter as Beast Boy, Dwain Murphy, Jake Michaels, April Bowlby as Elasti-Girl, Bruno Bichir, Conor Leslie as Wonder Girl, and Curran Walters as Jason Todd.
Also Read: Is Darkseid's New Weapon DC's Infinity Gauntlet?
Here is the synopsis for the season finale, "Dick Grayson":
"In the season finale, Trigon's powers send Dick into a dreamscape that begins with him living a happy domestic life, but soon takes him into a dark journey back to Gotham."
Source: Heroic Hollywood, Reddit