Led by Yasmine Putri and Tom Taylor, Dark Knight of Steel places heroes like Harley Quinn, Batman, and Superman in a Game of Thrones-styled universe.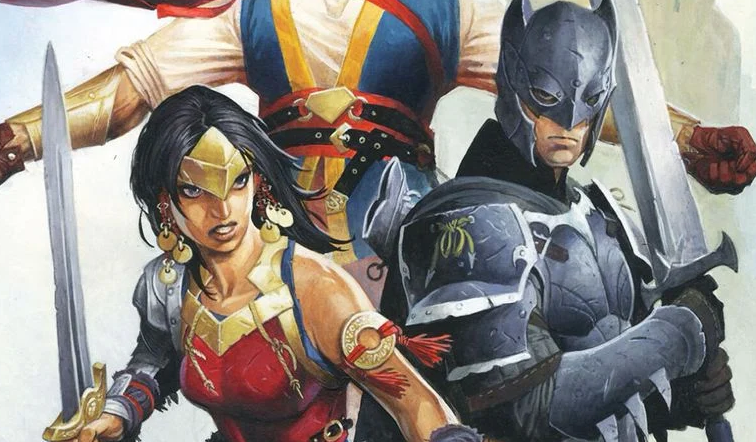 Written by Tom Taylor, Dark Knights of Steel will include DC stalwarts such as Superman, Harley Quinn, Batman, and Wonder Woman given a fantasy twist. With that said, DC is now planning to launch a new universe that will mix Game of Thrones with some famous superheroes.
In an interview, Taylor echoed that "I've spent the last two years creating a new epic fantasy universe for DC Comics, and Dark Knights of Steel is an absolute dream comes true. Despite being the writer of the DC horror series, DCeased, I'm actually a huge fantasy fan. Combining two of my favorite things, DC superheroes, and high fantasy is my absolute happy place. I grew up reading Lord of the Rings alongside Superman. Terry Pratchett alongside Garth Ennis. Robin Hobb and Mark Waid. Dragonlance and Justice League. Now I get to bring all this together with the incredible Yasmine Putri, in the biggest story I could imagine. A tale of war and love, of despair and hope, of betrayal and improbable alliances forged in battle."
Later, Taylor also added that Dark Knights of Steel reflect "all-new origins for Batman and Superman, for Harley Quinn and Black Lightning," with the series being "for the fans of shows like Game of Thrones and Critical Role. This is for the kids who took dice to school, who chose their own adventure, and dreamed of flying in a cape."
Tom is no stranger when it comes to create and direct alternate universes with DC's villains and heroes. In 2019, Stefano Guadiano and Trevor Hairsine got featured by an Anti-Life Equation virus by the DC Universe in DCeased. It alternated the infected beings into mindless zombies. Following the incident, several superheroes such as Wonder Woman, Batman, and Superman also fell to the virus that created a new generation of superheroes that later added into the Justice League after escaping from planet Earth.
Thus, the success and critical acclaim of DCeased helped to go ahead with various spinoffs such as Hope at World's End, A Good Day to Die, and Unkillables. With that said, a sequel named DCeased: Dead Planet also showed up. It was based on the time when it has been around five years that the heroes left Earth. With a hope to cure the Anti-Life Equation, Batman (Damian Wayne), Superman (Jon Kent), Wonder Woman (Cassie Sandsmark), and others are wounding up to return their homes.