The release of DC's November 2019 solicitations contains the Young Justice #10 cover by artist John Timms, with Tim Drake's updated superhero suit receiving a prominent place at the bottom of the cover. Joining Young Justice on the November cover is the breakout star of Wonder Comics, Naomi.
DC has released an official first look at Tim Drake's new costume on the cover of November's Young Justice #10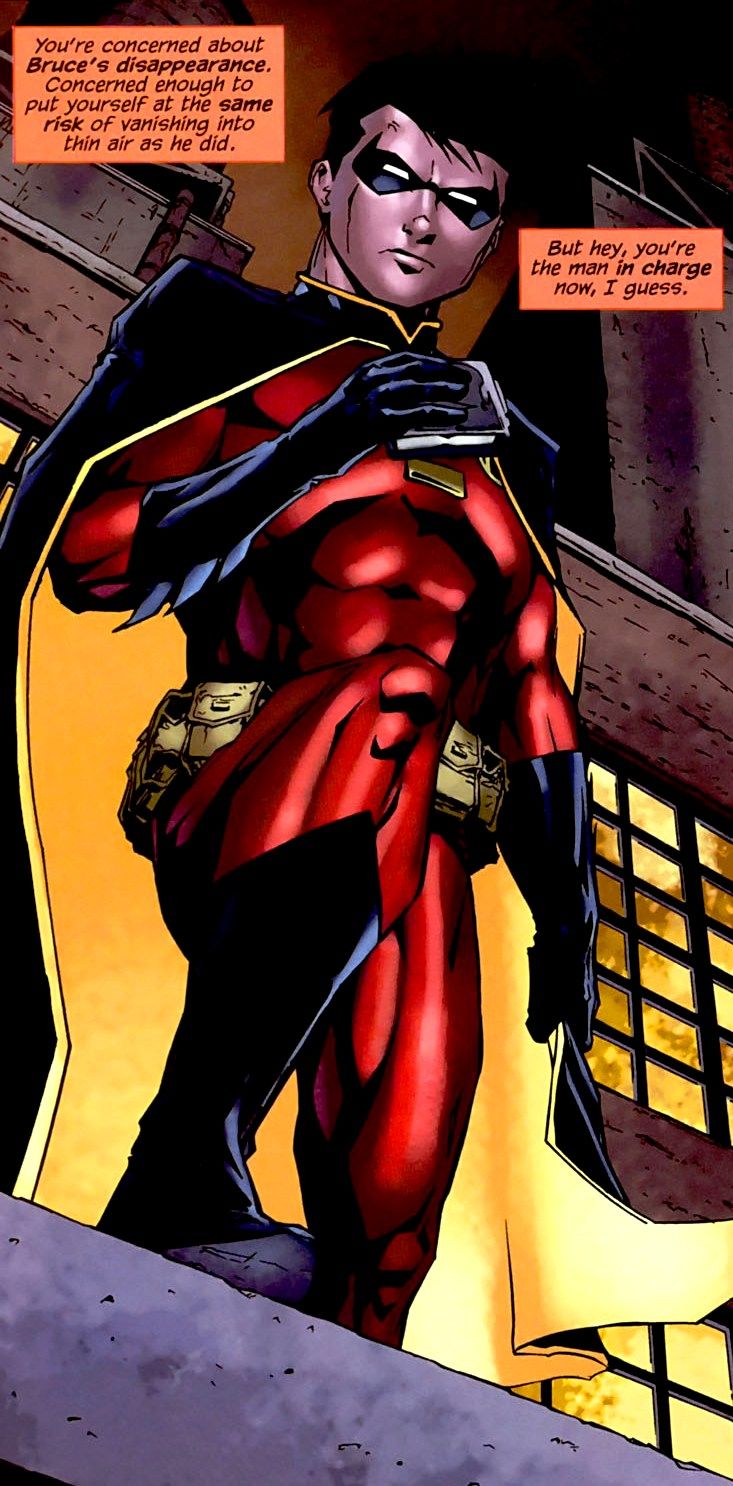 One of the big differences between the new costume and the previous suit worn by Tim Drake is the lack of a cape. The new suit also foregoes the red and green color scheme from his Robin/Red Robin days for the decreased color tones of brown and gray, with his utility belt and small outlines on the costume appearing as gold.
Something else that is removed is Tim's "Red Robin" chest emblem, which isn't too much of a surprise considering Tim will be receiving a new superhero name in Young Justice #8. DC first revealed Tim Drake would be adopting a new superhero moniker in April, during the release of its July 2019 solicitations. However, the change was then moved from Young Justice #7 to #8 due to writer Brian Michael Bendis wanting to give more page time to the special guest artists and dimensions that appeared in the comic.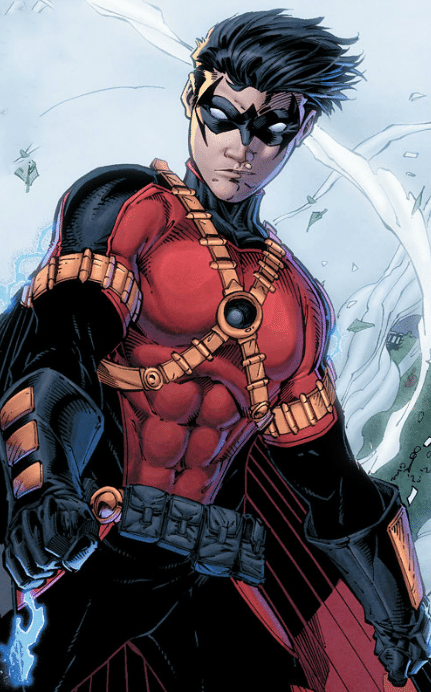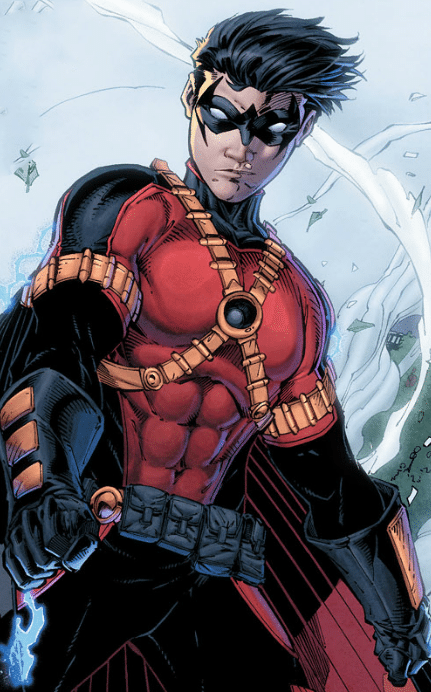 The reason for the former Robin's costume and name change will have to remain a mystery until the release of Young Justice #8 on Sept. 4, as the team continues to search for a way home after being lost in the Multiverse.
The cover for November's Young Justice #10, along with its solicitation text, can be found below:
Young Justice #10
written by BRIAN MICHAEL BENDIS
art by JOHN TIMMS and NICK DERINGTON
art and cover by JOHN TIMMS
variant cover by NICK BRADSHAW
Welcome, Naomi! Wonder Comics' brightest shining star comes to Young Justice! She's ready to join this team of young heroes who have seen it all—and you'll want to be here to watch the sparks fly for the very first time. All this, plus the true story of Jinny Hex.
ON SALE 11.06.19
$3.99 US | 32 PAGES
FC|DC