Pete Davidson, who garnered major headlines for being the ex of American socialite, Kim Kardashian joined leading men's grooming company Manscaped in July this year. After getting on board with the US-based company, the comedian is actively promoting the brand and has recently been featured in a new advertisement this holiday season.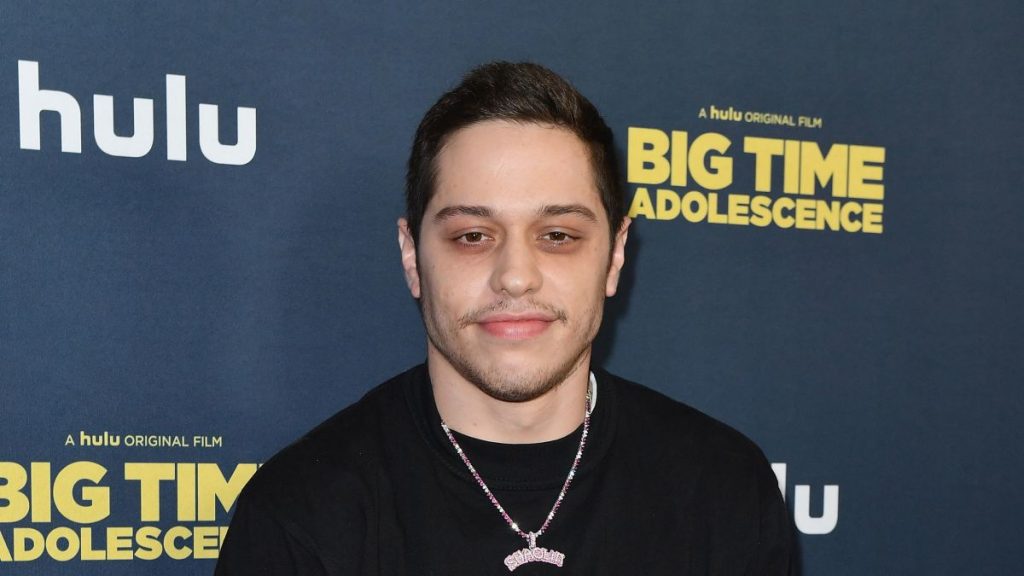 Also Read: Pete Davidson's SNL Co-Star Jay Pharoah Knows Why Davidson Only Attracts Beautiful Women Like Kim Kardashian
The 28-year-old comedian had been previously given a hilarious ad on joining the grooming company. He has made a comeback, but this time, with his mother in a new holiday ad.
Pete Davidson Featured in a New Manscaped Holiday Ad Along With His Mother
Also Read: Pete Davidson Reportedly Still Pining Over Kim Kardashian as Reality Star Turns Down Meet-Ups Despite Texting Comedian All The Time
The American star, Pete Davidson is featured in the new ad for Manscaped, a male grooming company with a special guest appearance by his mother, Amy Waters Davidson.
The video begins with the duo wishing each other, "Merry Christmas" when her mother hands him over a present from Manscaped.
The Saturday Night Live alum excitedly reveals his special gift which had a set of lotions, sprays, and trimmers. He points out at the brand's Lawn Mower razor which was missing from the package. He then finds a note from St. Nick, which reads, "Dear Pete, may you have a Merry Christmas and a smooth New Year" along with the razor.
After picking up the note, he notices white hairs which were present underneath a plate of Christmas cookies with the trails going to a nearby fireplace. He drops the plate in awe after realizing that Santa has utilized his shaving tool.
Pete Davidson's Thoughts on Manscaped
Also Read: Pete Davidson Still Can't Get Over Kim Kardashian as Comedian Breaks Down After Getting 'Friendzoned', Gets Violent and Abusive Leaving Everyone Shocked
The Big Time Adolescence star in an interview with PEOPLE opened up about his opinion on the 2016-built brand. He shared, "It's not every day you find a brand that appreciates and even encourages a good ball joke."
He further discussed the need of having a male grooming brand stating,
"Before Manscaped, everyone was too afraid to talk about the importance of proper grooming care down there! Their balance of quality products and not taking themselves too seriously is what we need in a grooming brand."
"Me, my mom, and dirty old Santa can all get behind Manscaped," he concluded.
Back in July of this year, he was announced as the new Brand Partner and Shareholder of the company. The CEO of Manscaped, Paul Tran, in a statement shared the reason for choosing the comedian as the "perfect brand partner."
He shared, "Both his sense of humor and sense of self closely fit our brand voice and values."
He added,
"One of those core values is to not take ourselves too seriously; it makes our brand approachable and allows for authentic connections with our fans. We're so fortunate to work with Pete who is incredibly talented and has a natural ability to connect with men and women all over the world in a similar fashion."
The actor has signed a four-year partnership to bring more hilarious ad campaigns to promote the company's quality products.
Source: YouTube