Award-winning actress, female icon, and best-selling author, Dani Moore collaborates with Andie. Launch the first in a line of a limited edition vintage-inspired collection of swimsuits. Features newer fabrics, styles, and prints. Moore says she wants the purchasers of the swimwear to "feel sexy and empowered" and says her designs prioritize "security and confidence and still [have] style."
Andie is a luxury swimwear brand for women. A brand that creates, inclusive fashion for women, stylish swimwear, and more. The brand is known to experiment and explore newer forms of style and continues to do so with this collaboration. The tagline for their latest launch is, 'Women Don't Want to Look Matronly.' Empowering and inclusive. The joint venture aims to include a broader spectrum of consumers.
Demi Moore X Andie. Swimwear collection
The collaboration between Demi Moore and Andie debuts today (7th July 2022) with the launch of 10 brand-new swimwear inspired by vintage fashion. Among these swim styles are plunging one-pieces, classic bikinis, high-waisted two-pieces, and swim skirts. Prices of these swimwear ranges from $75 to $155. The venture marks a close partnership between actress Andie Moore and Andie's Vice President of Brand and Design, Michelle Copelman.
"For me, a big part about what was inspiring about this Andie collection was thinking about the things that women feel sensitive about, whether it's their tummy or other areas of the body," Moore, 59, was quoted saying. "They don't want to look matronly or not feel sexy or desirable. That was really something in my own mind, which is changing this idea that we become less desirable as we get older."
While the inspiration and objective behind the launch of the collaborated swimwear collection had seemingly been 'to look young' or according to Demi Moore, 'to not look matronly.' Responses from fans have been in contrast. Tweets are pouring in saying, They ALL Look Matronly. A tweet in reply to her picture in her swimwear reads, 'Proceeds to get photographed in matronly swimwear.'
Demi Moore. The veteran.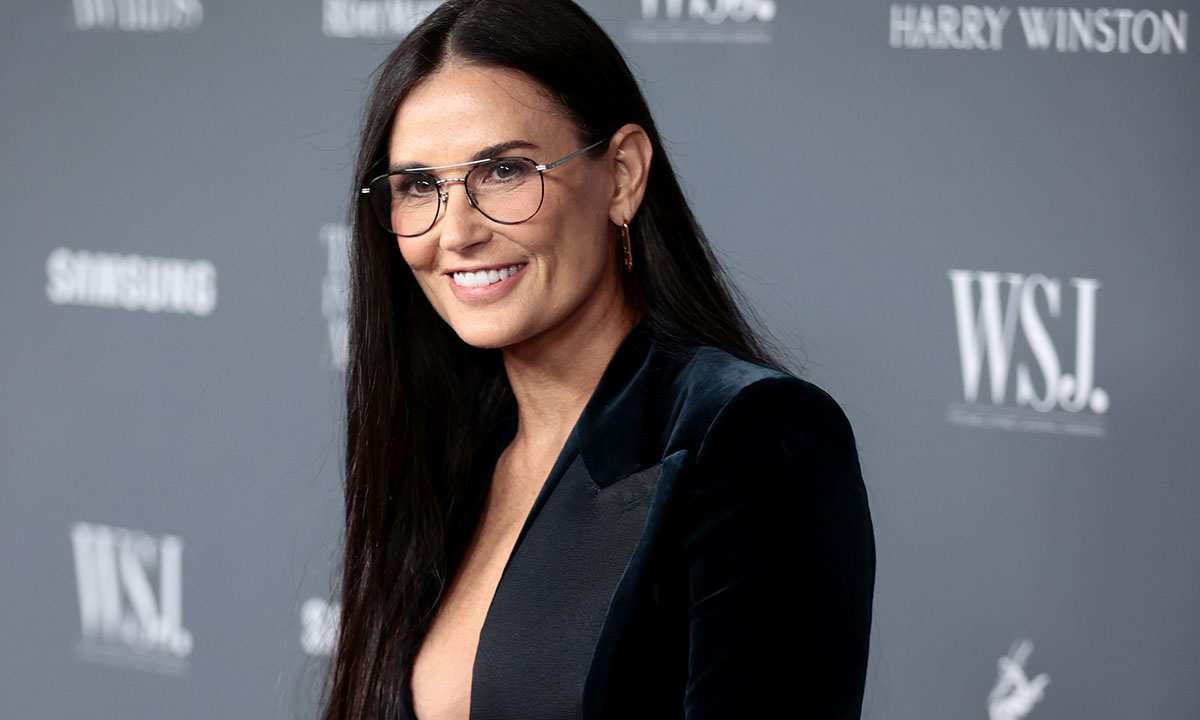 Wearing a bikini with confidence and charisma is something Demi Moore has been doing for a long time. As an actress and a confident woman, she has rocked innumerable pairs of swimsuits on and off the screen. The fashion icon and actress estimates owning about "400 and 500 swimsuits," including a vintage collection that inspired her new collection, with Andie swimwear.
The launch of her new collaboration may have gotten off to a rocky start. Nonetheless, she is known to come back harder in the face of adversity. This new venture's fate largely depends on Moore's engagement.