Johnny Depp has had quite the career. The Pirates of the Caribbean star had ruled the movie industry for years before it all came crashing down in light of an op-ed published in the Washington Post by his former wife, Amber Heard.
Depp, however, did manage to secure his victory over the Aquaman star in the much-publicized defamation trial held last year. One of the major witnesses in the trial was his ex-flame, Kate Moss. The two were 'the couple' in their time, but it wasn't meant to be as parted ways. But the two did do a lot together, once even destroying a hotel room.
Johnny Depp and Kate Moss's relationship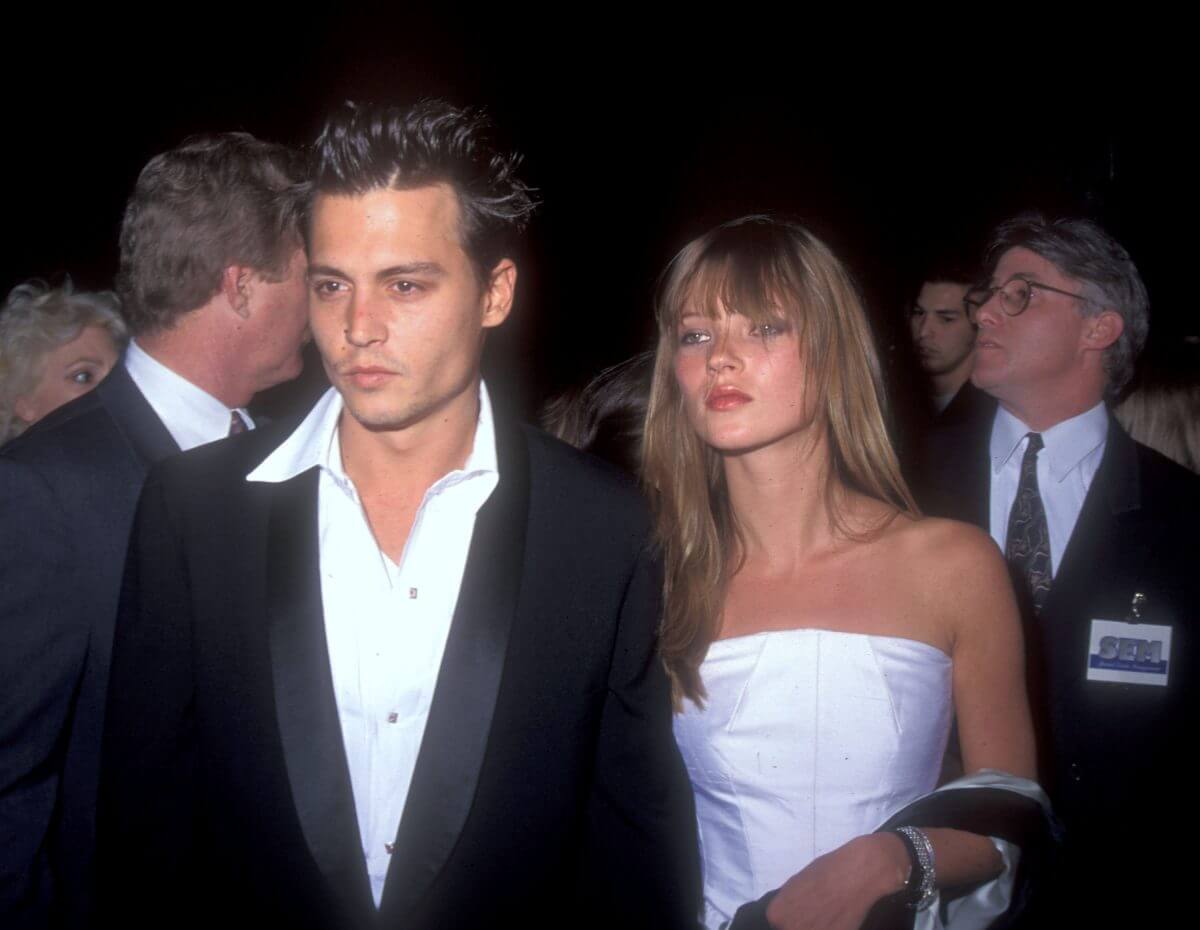 Johnny Depp's relationship with Kate Moss was rather popular. The two were very much in love. Their separation was not a happy one, with Moss admitting that she cried over Depp "for years." Even the What's Eating Gilbert Grape star expressed his guilt about being the reason the two finally split.
But that doesn't change the fact that their relationship was not as healthy as it seemed to be. Their love was maligned for being categorized by regular instances of substance abuse. Journalist Maureen Callahan in her book Champagne Supernova revealed how both Moss and Depp's relationship and lives seemed to be constantly filled with parties, booze, cigarettes, s*x, and copious amount of drugs.
Also Read: "There's clearly some money involved": Johnny Depp Gets Haunted By Old Video of Supporting Roman Polanski After Child Abuse Allegations
Johnny Depp and Kate Moss once destroyed a hotel room
In the three years they dated, there were some remarkable instances. But the most remarkable was the incident that transpired in a New York hotel. During their stay in the hotel, which was named The Mark, they allegedly 'destroyed the room'. That fine day, there was a lot of disturbance in the suite, which made people wonder what was transpiring in the room.
It was Roger Daltry, a member of the Rock band The Who, who called the cops on the in-love couple. The cops came and arrested the 59-year-old, whose photograph in a wool hat wearing glasses made a lot of rounds online. To this day, it cannot be ascertained what truly went down.
Also Read: "It's probably not far away": Johnny Depp Wanted To Retire from Acting as It Was Turning Him into a Terrible Person
It was the armadillo (or a giant cockroach)
The Edward Scissorhands star was arrested for whatever happened that day. Naturally, rumors about his conduct began to run wild. But he was quick to deny involvement in any illicit activity. What was shocking were the explanations he gave behind the room's condition.
Johnny Depp said that the incident was the fault of a rogue armadillo. Another time, he mentioned that the room was wrecked due to his chasing a cockroach. Guess the truth will always remain hidden.
Watch the video here: 
Also Read: "I can promise you no one is safe": Johnny Depp Addresses Cancel Culture After Triumphant Victory Over Amber Heard That Nearly Destroyed His Legacy
Source: YouTube