Kim Kardashian is one of the most influential women in the Hollywood industry. From starting her career as a personal stylist to now having her own brand, she has come a long way in her life. Not just a media personality, she also has quite an influence in the fashion industry however things are not working well for her as she is indirectly involved in a recent Balenciaga scandal.
Also Read: Kanye West Defends Balenciaga as Kim Kardashian Denounces Fashion Giant, Says 'Trafficking doesn't start with a fashion campaign'
Amid trying her best to disassociate herself from the brand, she bid farewell to her old hair look and debuted with a fresh hair dye for this holiday season.
Kim Kardashian Dyed Her Hair Honey Blonde!
Also Read: Kanye West Reveals Kim Kardashian's Affair With $160M NBA Superstar, Outs Ex-Wife as Serial Cheater Who Slept With Other Men During Marriage
The 42-year-old TV reality star, Kim Kardashian was spotted in a whole new look as she left her platinum blond locks and transformed them into a darker honey color. She kept her waist-length strands intact with her locks coated in a golden brown shade and mixed with subtle brunette highlights. Her new look is quite similar to that of her sister, Khloe Kardashian.
The SKIMS founder was spotted with the Good American founder in Miami at an Art Basel event on Thursday night hosted by W Magazine and Burberry. She flaunted her new hair color, along with her curves by wearing a custom VEX Latex bandeau Laura Petrielli Pulice created. She paired that up with oversized moto-inspired pants along with high boots.
As per PageSix, the sister duo dined at Bad Bunny's new restaurant, Gekko before attending the Art Basel event at a private Miami residence. This is not the first time that she has changed her hair color to blonde as she originally bleached her hair for the 2022 Met Gala in May before changing it to the new shade.
A Brief Note on The Balenciaga Scandal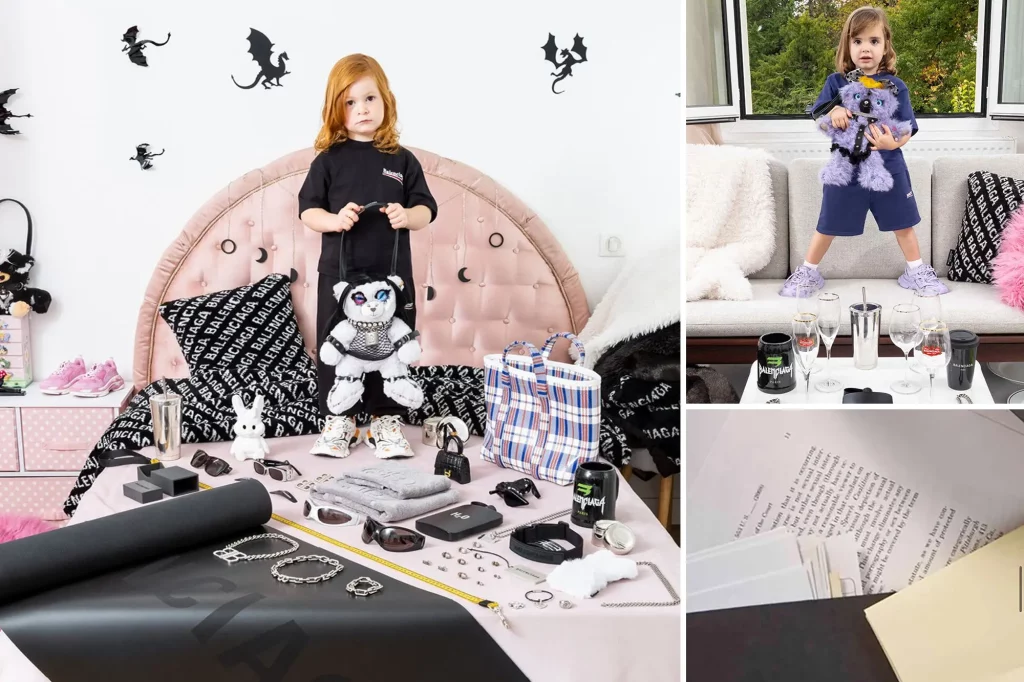 Also Read: Kim Kardashian Reportedly Regretting Kanye West Divorce, Feeling Bad For The Toxic Person Ye Has Turned Into
The luxury fashion house, Balenciaga is under fire for a while after it released the pictures of its new campaign that featured children holding teddy bears dressed in BDSM-style harnesses.
In a separate ad promoting Balenciaga's spring/summer 2023 collection, a photograph featuring a printed copy of what appeared to be the US Supreme Court decision on child p*rn laws was also in the discussion.
That drew major backlash from the public, resulting in the fashion house apologizing for the same stating, "We strongly condemn child abuse; it was never our intent to include it in our narrative… Balenciaga reiterates its sincere apologies for the offense we have caused."
The mother of four, who serves as a muse and longtime friend of the brand addressed the ongoing scandal stating that she appreciated the fact that they apologized for their recent activity. She also shared that she is "currently re-evaluating" her relationship with the fashion house which came after fans called out Kardashian to break her silence regarding the controversy.
Source: PageSix