Last month, British model and actress Cara Delevingne was in the media spotlight as rumors suggested that she was the mysterious woman Amber Heard was spotted kissing in an elevator. During the first trial in the United Kingdom, one of Amber Heard's friends testified that the actress cheated on Johnny Depp with Cara Delevigne. However, there is still no solid proof of this.
Recently, the model managed to grab the four-unit triplex combo at 34 Gramercy Park East which was previously owned by TV star Jimmy Fallon.
Cara Delevingne was trolled on social media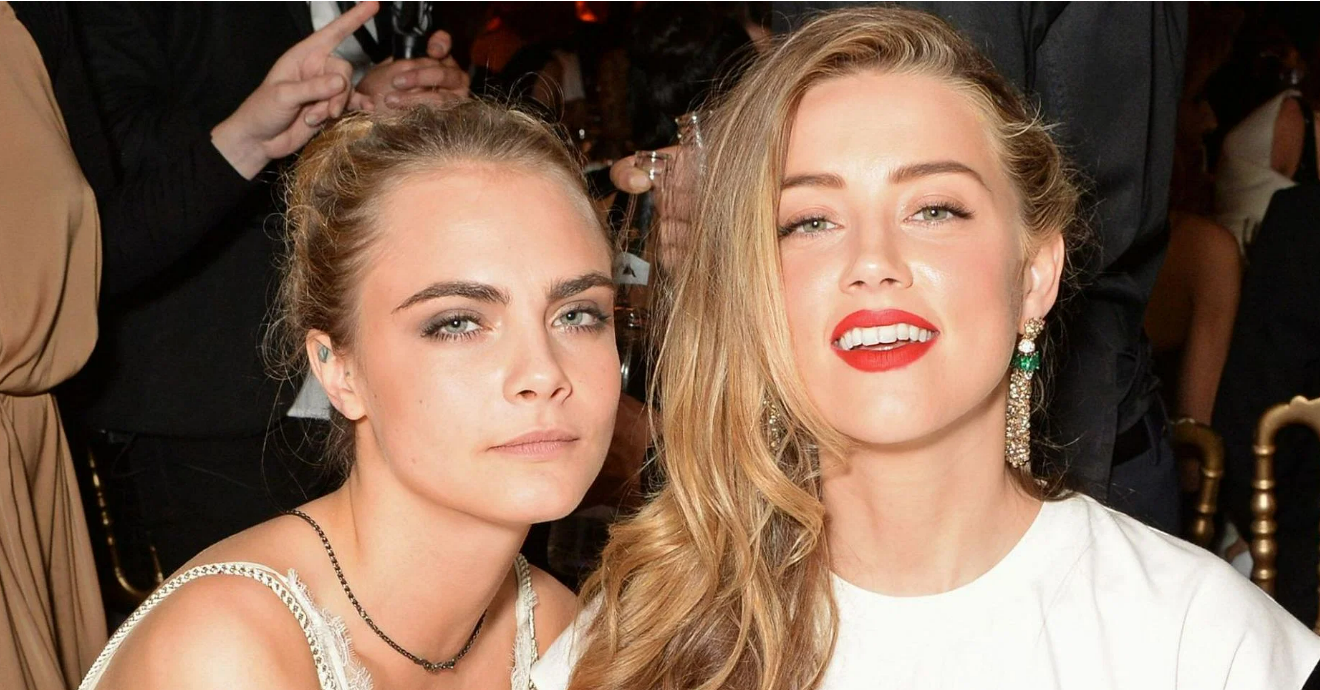 While Amber Heard is already hated by a lot of people on the internet, Cara Delevingne's reputation also took a hit after the incident. There is still no solid proof that confirms that the woman in the elevator with Amber Heard was Cara Delevingne. She is currently playing Alice in the second season of Only Murders in the Building.
Related: 'This is Crazy Shameless': Fans Are Convinced Amber Heard is Making Out With Cara Delevingne in Leaked Photos
Cara Delevingne bought a house in New York for $10.8 million
The model recently purchased the Gramercy Park East complex in New York which was previously owned by TV star Jimmy Fallon. She bought the famous property for $10.8 million. Jimmy Fallon initially listed the property for $15 million but they settled at just under $11 million. Jimmy Fallon purchased a one-bedroom apartment in 2002 for $850,000 and managed to acquire the whole property over the decade.
Also read: 8 Celebrities Who Grew Up Rich And 8 Who Are Self-Made
Jimmy Fallon puts colourful New York apartment on the market for $15 million 💕

The nearly 5,000-square-foot spread is a combination of four apartments across three floors. It features six bedrooms and five full bathrooms.#wigwampropertynews pic.twitter.com/TQj5CCYpFu

— Wigwam Property News (@WigwamProperty) March 7, 2021
Also read: 10 Actors Who Shaved Their Heads For Different Roles Share Their Experience
The apartment has a unique design
The apartment is nearly 5,000-square-foot and was built back in 1883. It has a 'terracotta Queen Anne-style' architectural style and from the kitchen, you can see Gramercy Park. Apart from this, the interiors are decorated with period art and quirky wallpaper. Actor James Cagney and the original Wicked Witch of the West, Margaret Hamilton, have also lived in this apartment.
Source: Marca
You may also like: 'Who asked for it?': Cara Delevingne Kisses Selena Gomez in Only Murders in the Building Season 2, Fans Say She Can't Act