Pikachu has been winning hearts for decades and with the release of Detective Pikachu, there really wasn't any doubt in people's minds that it was gonna do well. So, as expected a sequel to Pokémon: Detective Pikachu is already in the early stages of development at Legendary as the studio is looking forward to creating a Pokemon Cinematic Universe for the pocket monsters.
Why Is A Pokemon Cinematic Universe Being Thought For?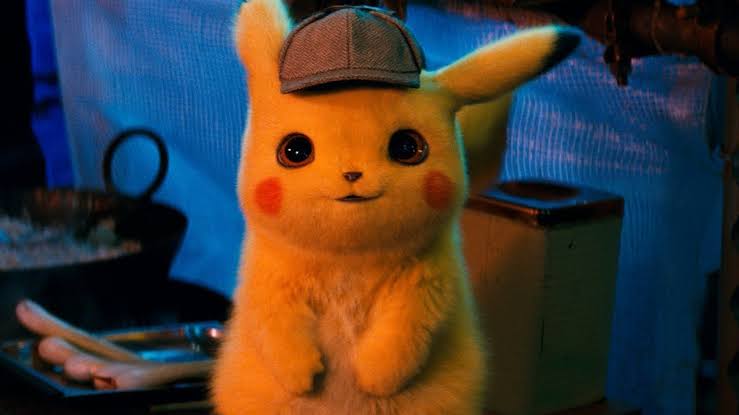 If there is potential for a franchise being developed into a cinematic universe then Pokemon will stand tall in front of the line. This is something which the production team also realized as the production on Detective Pikachu progressed. So the Pokémon Company became more open to the idea of trademark props and characters being used in cinematic fashion, prompting ideas for a larger world to unfold on the big screen. Although right now no release date for the Detective Pikachu sequel has been revealed.
Also Read: 'Detective Pikachu' Catches Fans With New TV Spots
Legendary haven't responded to any requests for comment but there have been multiple sources who have confirmed that studio is indeed moving forward with the Pokemon: Detective Pikachu sequel before it ultimately expands into a more diverse world of Pokémon movies.
Detective Pikachu director Rob Letterman said to ComicBook.com that:
"It's it's own new world, but it's tied into the other regions. So it connects into the rest of the Pokémon universe."
Fans who have already seen the movie know that plenty of little seeds have been planted for world building going forward, while telling it's own self contained story in a standalone narrative.
How Did Detective Pikachu Do Commercially And Critically?
Detective Pikachu was a critical and box office success in its opening weekend itself, though the unprecedented success of Avengers: Endgame could have taken a bit of wind out of the movie's sails. But the movie starring Ryan Reynolds has hauled in $54 million at the domestic box office in its opening weekend itself. Till date, it has grossed $175 million worldwide. The numbers might be a little lower than what was being anticipated but it did well considering it was up against the juggernaut that is Avengers: Endgame.
Also Read: Latest release: Batman Hush Trailer
Detective Pikachu has a lot of heart in it and we hope the sequel sees the light of day. Although, if the Pokemon Cinematic universe pans out, we would love to see a Digimon one too someday soon too.
(Source: comicbook.com and screenrant.com)