Many beloved kids shows that we grew up watching have some of the most emotional finale episodes in TV history. We bring them to you for you. It is time to get the tissues.
Mister Rogers' Neighborhood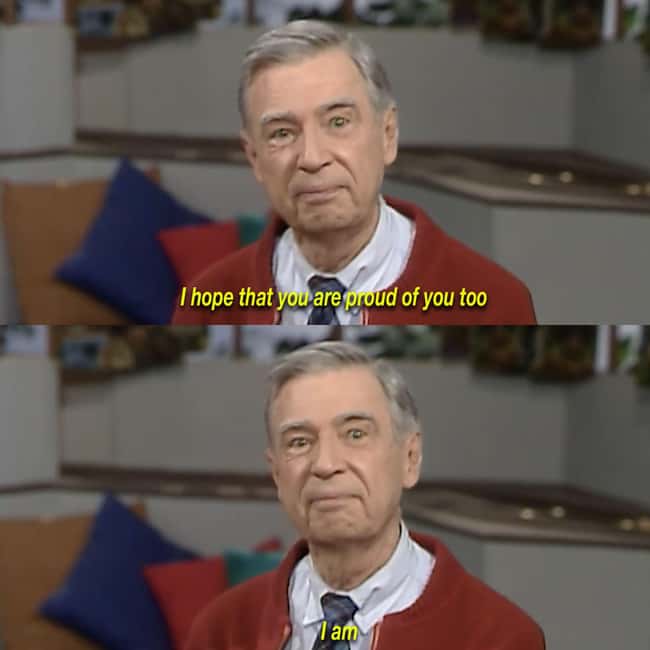 Seldom do we see a show so well-received it spans multiple generations. Mister Rogers' Neighborhood came in 1968. It's early episodes were actually black and white, It ended 31 seasons later in 2001. Fred Rogers was there every step of the way, in each episode. He made our childhood special and then big his final adieu, his eyes filling with tears. Mister rogers' final words in the episode finale was "Be Back next Time". He died of stomach cancer two years later.
Hey Arnold!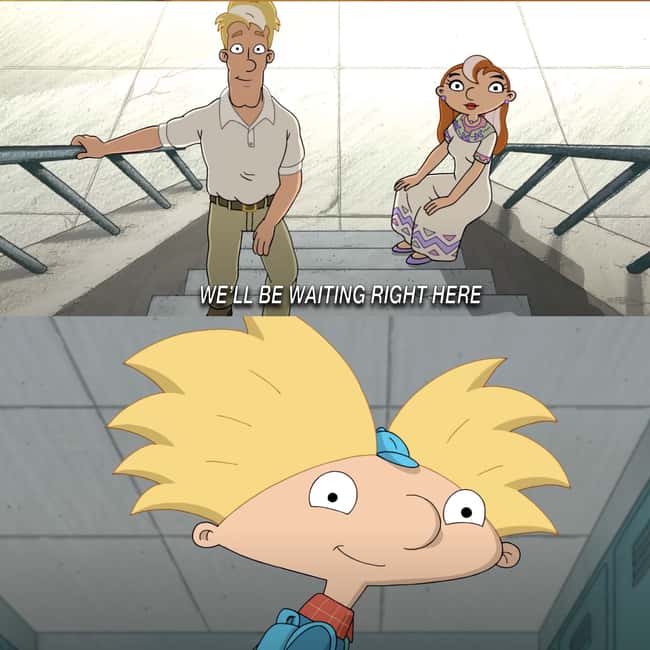 The final episode of the show ended on a mother of all cliffhangers. The story was supposed to be continued with Hey Arnold!: The Jungle Movie. But with the first movie bombing, The Jungle Movie was shelved. In 2017, it was finally released as a TV movie. It is revealed that Arnold's parents along with the rest of them were under a 10 year sleeping sickness spell. Arnold manages to find a cure for all of them. The final scene shows Arnold's parents dropping him over at school on his first day as a Sixth Grader. Arnold looks back and can't stop smiling as the doors close.
Blue's Clues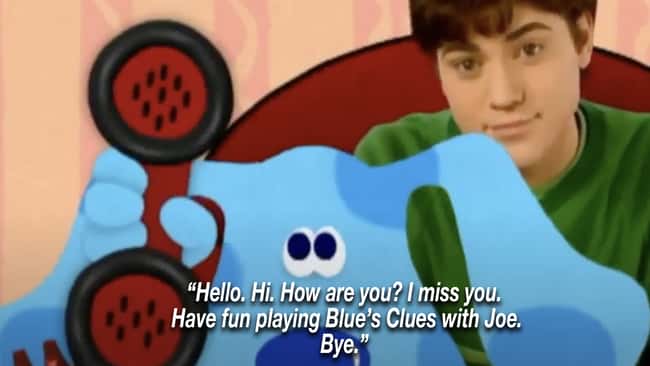 The show didn't end in Season 4 with the finale episode " Steve Goes To College". But many saw it as a turning point for such a beloved children's show. Steve asks Blue to deliver a final message to the viewers. He misses us and he will always remember us. Many kids and probably even adults cried and wailed that day. It was the end of an era.
Doug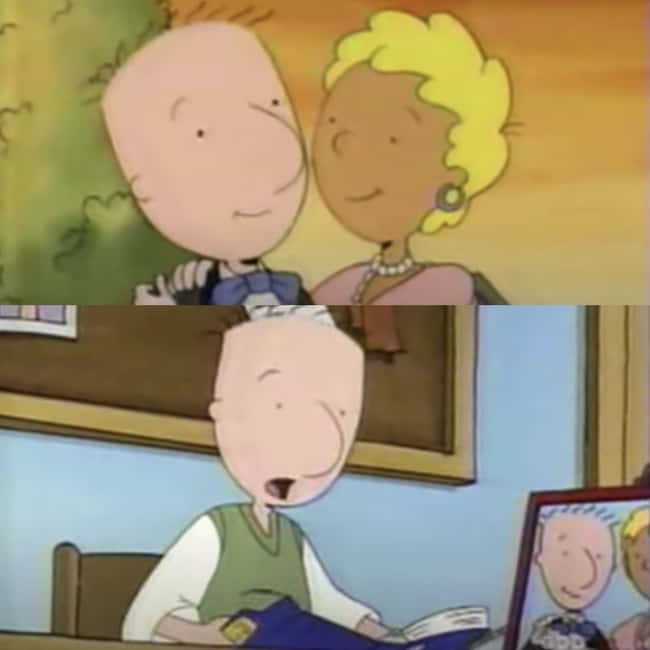 The original Nickelodeon show ran from 1991 to 1994. In 1996 Disney brought the rights to the show and ran it for three more seasons. The finale episode (if we don't count the movie) sees Patti and Doug going on a "date date". Doug records the entire encounter in his journal, filling up the final page. It took Doug almost over a decade and two networks to finish up his journal. In the end, Porkchop replaces Doug's journal with a new one for his all-new adventures.
Teen Titans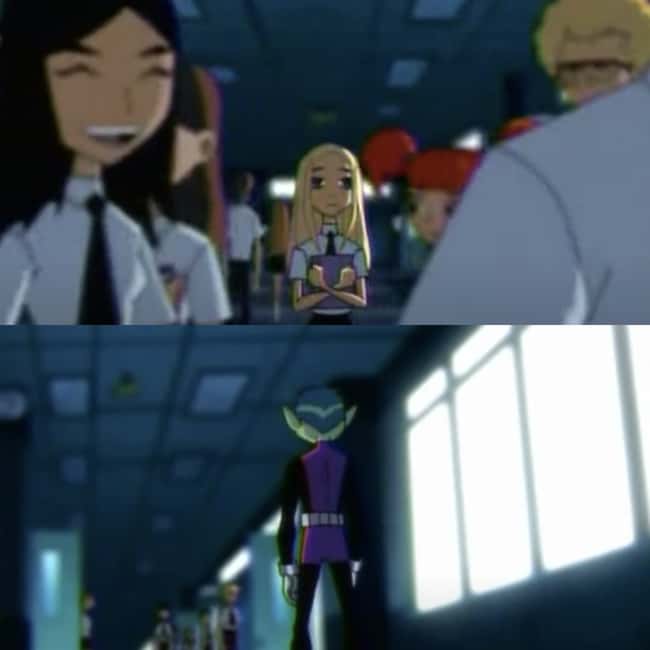 In the final episode of the show titled "Things Change", Beast Boy discovers his former love interest Terra is alive. She had previously betrayed the team and turned to stone. Beast Boy spends the entire episode trying to bring back her memories of him. In the end, Terra just says things change and she just wants to be a normal teenager again. As she fade away into the background, we see a heartbroken Beast Boy in tears.
Phineas & Ferb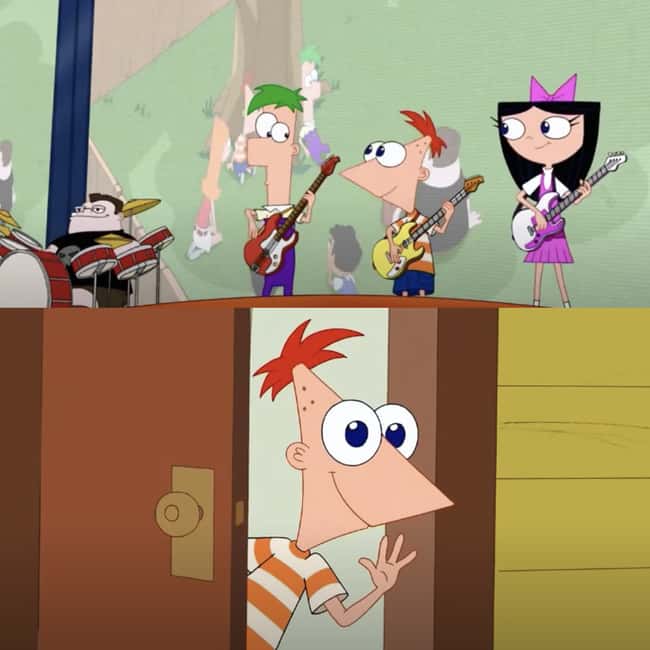 The show did have one long summer. But in the final episode "Last Day of Summer", the entire character roster of the show break into a rock concert. Phineas & Ferb get into some outer space and time travel shenanigans. After the rock concert ends and Candace, Phineas, and Ferb enjoy the last bits of sunlight of their summer vacation's final day, Phineas waves at the viewers before going into the house. Summer vacation is over.