Hollywood actress Amber Heard is continuously making headlines whether it be about the problems she is facing after losing the defamation lawsuit against her former husband Johnny Depp or the rumoredly getting married to journalist friend Eve Barlow. However, a new rumor is breaking on the Internet which is putting questions on her daughter Oonagh Paige's existence.
Also Read: Amber Heard Convinces Fans She Is Getting Married To Her Israeli BFF, Wants To Escape From Johnny Depp And Australian Legal Problems
When the former couple was in a stalemate due to the op-ed Heard wrote in The Washington Post claiming herself as a survivor of domestic abuse, she secretly welcomed her daughter Oonagh Paige via surrogate, sharing, "My daughter was born on April 8, 2021. Her name is Oonagh Paige Heard. She's the beginning of the rest of my life."
Who is The Father of Oonagh Paige Heard?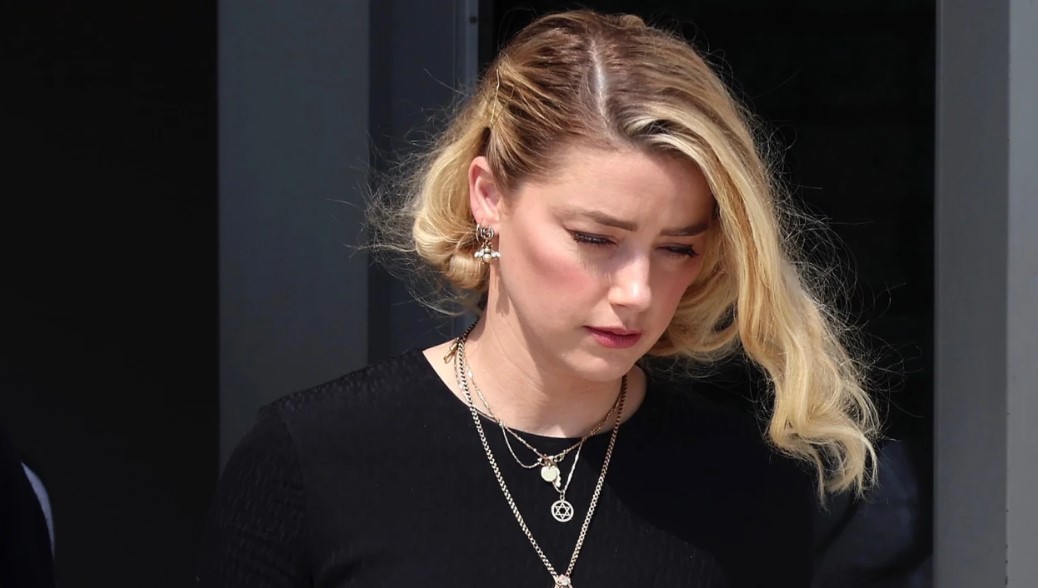 Also Read: Amber Heard Is Reportedly Miserable After Watching Johnny Depp's Success, Finding Support From Her Sister Whitney Heard
The 36-year-old actress in one of her Instagram photos had captioned that she is "the mom and the dad" of her daughter who was named in honor of the Aquaman actress's late mother Paige, who passed away back in May 2020. After she divorced Depp, she had been romantically linked with a few celebrities like Bianca Butti, Elon Musk, and James Franco, with many speculating that the Tesla CEO could be her daughter's father. The actor has never disclosed the identity of the child's father who insisted that she is the sole legal parent of the child.
Does Amber Heard Really Have a Child?
Also Read: Aquaman 2 Rumored To Be Pushed Multiple Times As Emilia Clarke Reportedly Secretly Shooting Queen Mera Scenes To Replace Amber Heard
Even since she lost the defamation trial, the actress is maintaining a low profile especially online, and has not been posting any information regarding her daughter with many people started assuming that the child may not be of the actress. Many went on to claim that she could be 'renting' kids to play the role of her daughter.
Many Johnny Depp fans are convinced with the theory, one fan shared, "She does not have a kid and rents or borrows a kid for her Instagram shots, and her stroller is a prop used to garner sympathy. You can't even match up the baby's faces across the shots." 
Check out the tweets below.
I believe she is"renting"Oonagh Paige, but how do we prove it? I believe she will stoop to any level of deceit to push her fake a$$ narrative that she was the victim. She is the most disgusting PIG on the planet and needs to be locked up for what she has done and continues to do

— Jamie Macfarlane (@JamieMacfarla16) September 2, 2022
Depp's fans came up with further theories to put dirt on the actress. They went on to claim that the actress might have borrowed the child to gain sympathy after losing the defamation lawsuit. She has recently been facing lots of issues with many people avoiding her to avoid getting linked with her.
You May Also Like: Aquaman Star Amber Heard Lost 25lbs And Suffered Panic Attacks After Alleged Abuse From Johnny Depp
"Someone just pointed out that Amber Heard's baby keeps changing sizes. And its true. Go check it out."

"Heard has yet to respond to the allegations [as of September 1st, 2022] that she "rented" Oonagh Paige for photos." https://t.co/zFE6eqyYNj

— Larry Forman (@TheDUIGuyPlus) September 2, 2022
https://t.co/bynQQRiZbN pic.twitter.com/vTyURudSzM

— Larry Forman (@TheDUIGuyPlus) August 9, 2022
The actress was involved with Johnny Depp in a defamation trial on the accord of The Washington op-ed post she wrote back in 2018 that damaged the latter's reputation. Depp filed the lawsuit demanding $50 million for tarnishing his reputation with the former countersued him for $100 million. The latter ended up winning the lawsuit and was awarded $10 million by the court to be paid by the Aquaman actress.
Source: MashableMiddleEast