Brad Pitt is undoubtedly one of the most influential stars in the Hollywood industry. His fame and influence were though majorly highlighted at this year's Golden Globes as it somehow felt weirder than anything. Other than his star appearance at the show, he became the man of the night with many believing it was a total PR stunt to neglect the major issue he is dealing with in his personal life.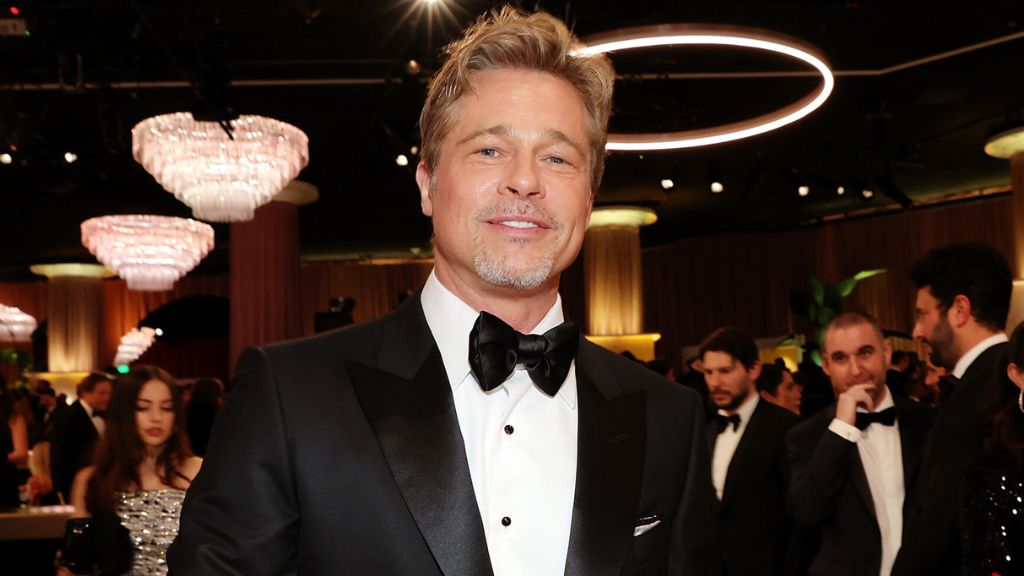 Also Read: Angelina Jolie and Brad Pitt's Daughter Was The Reason Behind Her New Romance Rumors
The actor sat next to his Babylon co-star, Margot Robbie at the event with rather a happy heart. To think, he would be very cheerful and calm despite the brutal allegations against him, reported by his ex-wife, Angelina Jolie made fans furious.
Brad Pitt Debuts on Twitter Trend Amid The Golden Globes 2023 Appearance!
Also Read: While Falling in Love With Angelina Jolie, Brad Pitt Surprised a Couple in the Best Way Possible
The 59-year-old actor, Brad Pitt was spotted at this year's Golden Globes Awards without any worry which would be quite a concern for a person who has been accused of heinous allegations by his ex-wife and Hollywood's leading actress, Angelina Jolie.
However, his normal vibe is all thanks to his PR team who continued to portray him as a good celebrity which was clearly seen at the show. Many celebrities welcomed the actor with open arms, ignoring the domestic abuse allegations.
Soon after his presence, Angelina Jolie fans couldn't hold themselves against the injustice and started calling him an "abuser" on Twitter.
Check out the tweets here.
Salma rolling her eyes at everyone fawning over Brad Pitt at the Golden Globes was fabulous. Why did that many people suddenly feel the need to mention him? Are his team paying people to mention him instead of talking about the accusations against him?

— L I A M – Scream 6: Kirby's Revenge (@ThatBeigeCouch) January 14, 2023
so sick of all the brad pitt fangirling from ppl presenting/accepting awards at the golden globes. like. did everyone just forget about this??????? pic.twitter.com/AuqGepcIPx

— JOANNA (@Jobazzle) January 11, 2023
Hollywood is actively and enthusiastically pretending that Brad Pitt's domestic abuse allegations don't exist. https://t.co/ZdAyyi124A

— Gavia Baker-Whitelaw (@Hello_Tailor) January 11, 2023
The 2018 Golden Globes was just a bunch of celebrities wearing a Times Up pin while acting like they care for victims while at the same time giving rapist kirk douglas a standing ovation. Fast forward to 2023, abuser brad pitt was praised by a lot of celebrities.

— LOGAN ♒ (@shesaheathen) January 14, 2023
brad pitt's pr team really milked that golden globes appearance. we didn't forget that you violently attacked your wife and kids babe!

— gluten free gf (@spacecowgirl666) January 13, 2023
the PR machine laid it on too thick for Brad Pitt. Going this hard to boost his image definitely makes it obvious that he did indeed abuse Angeliba Jolie and the kids #GoldenGlobes https://t.co/HHKko3pOvq

— Bijoux♡ (@BijouxFleurette) January 14, 2023
why did everyone keep shouting out brad pitt at the golden globes? I am not understanding the obsession with that ragamuffin lookin ass abuser

— 𝒕𝒉𝒆 𝒍𝒐𝒗𝒆 𝒘𝒊𝒕𝒄𝒉 ♡ (@ForeverSymone) January 11, 2023
His sudden appearance on the show and the continuous limelight he received was one of the reasons behind the hatred he's been receiving from the fans apart from the allegations he was accused of by his former lover. Many celebrities were seen getting starstruck by the actor and even praising them onstage. The list includes Margot Robbie, Abbott Elementary actor/creator Quinta Brunson, Austin Butler, and Ke Huy Quan. Not just that, he was also photographed with many celebrities which clearly showed that Hollywood is supporting him despite the allegations.
Brad Pitt's Outstanding PR Amid The Domestic Abuse Allegations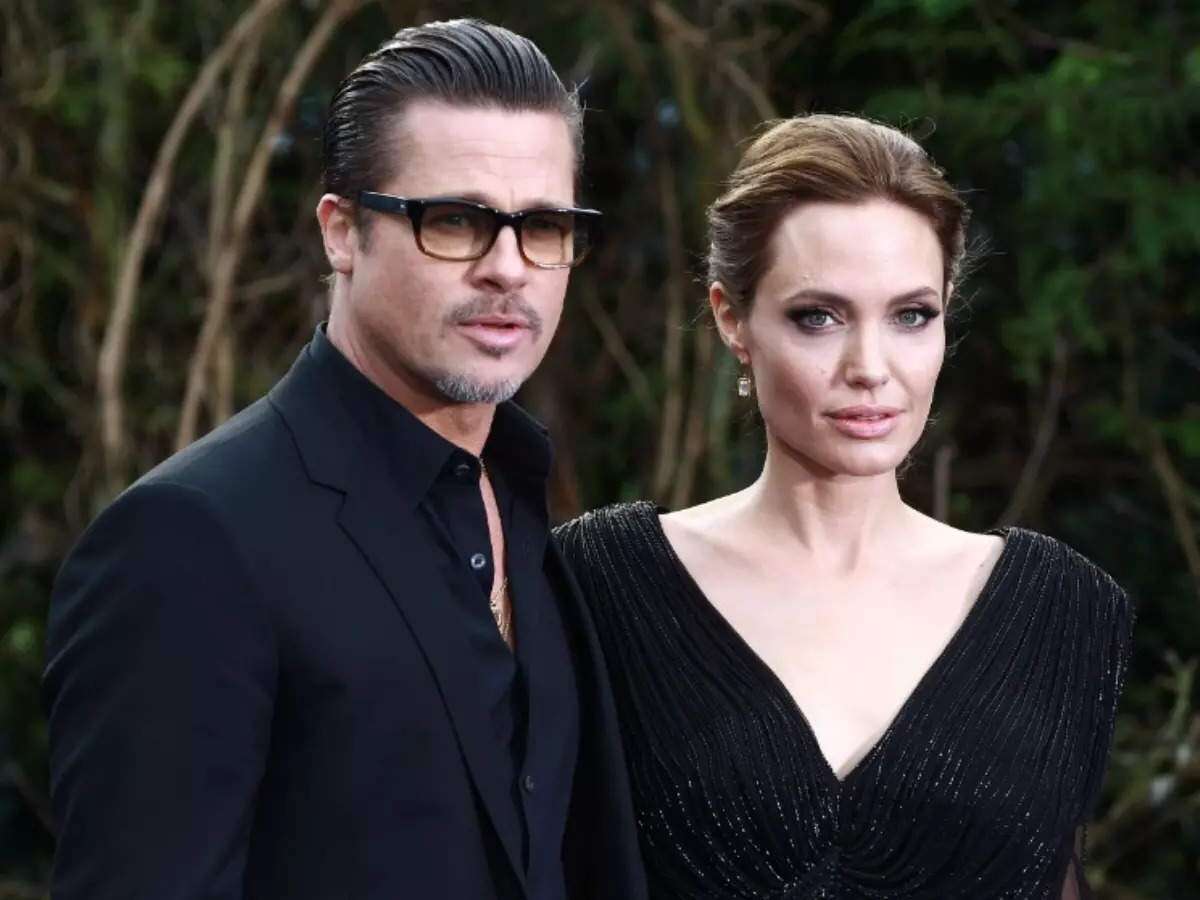 Also Read: Brad Pitt Escapes Potential Uncomfortable Moment With Ex-wife Jennifer Aniston Years After Their Divorce
Jolie's domestic abuse allegations stemmed from the infamous altercation the former pair had on a private flight in 2016. Various details of the incident surfaced when they were engaged in a legal battle over a winery.
According to an FBI report, Jolie claimed that Pitt assaulted her and their children during a heated argument. Her allegations were also reported in the divorce lawsuit.
The incident was investigated by the FBI the same year however the authorities decided not to press charges.
The new reports that came afterward reported that the Bullet Train actor "choked" Jolie, grabbed her head, and "shook her" during their altercation. He allegedly got "verbally abusive" and "physical" with the actress and son, Maddox as he reportedly "choked one of the children and struck another in the face." 
With this year's event, it is quite visible to fans that Hollywood is not going to comment on the stars' personal matters given the fact that Pitt has been in the industry for quite a long time. His popularity is second to none which could be one of the reasons behind the royalty he received on the occasion.
Regarding his PR handling, he reportedly hired crisis publicist Matthew Hiltzik during his 2016 divorce from the Maleficent actor who is still working for him. He has represented many public figures including Hillary Clinton, and Johnny Depp. Given his experience in perfectly handling the PR of Depp, he might be the one supporting the actor to help him in PR.
Source: Twitter