After splitting from Kim Kardashian in August, the comedian Pete Davidson is making an effort to move on by visiting his therapist to better his mental state. After dating for nine months, the former couple called it quits, with details of their breakup emerging from various outlets. The former pair got to know one another while working on Saturday Night Live, and they even shared a kiss on air.
Following that, the couple continued to meet for a while before becoming public with their romance. Despite the fact that both of the stars were incredibly in love with one another, their romance ended as a result of their hectic schedules and increasing physical distance. However, the impact that the breakup has taken a toll on the comedian. And it is no laughing matter considering his rough history with his mental illness of depression and BPD which only got worse when Kanye West started harassing him more after their breakup.
Pete Davidson and Ariana Grande's history
The ex-couple looked to have gotten matching cloud tattoos a few days after news of Pete Davidson and Ariana Grande's romance surfaced. Pete Davidson inked Ariana Grande's recognizable bunny mask from her Dangerous Woman album cover behind his ear just two weeks into their public relationship. However, the SNL actor quickly added a large black heart to hide the bunny ears once it was revealed that they had broken off their engagement. On the side of his body, Pete Davidson inscribed Ariana Grande's last name in cursive; however, a keyhole was eventually added to hide it. Additionally, following their breakup, he covered the word "cursed" over Ariana Grande's "mille tendresse" tattoo on the back of her neck.
Also Read: "Next Question": Kim Kardashian Found Herself In Uncomfortable Position When Asked About Kissing Her Friend Cristiano Ronaldo, Gives Shocking Answer
The comedian and the fashionista's history
The comedian's most recent engagement to the Keeping Up With The Kardashians star led him to make the rash decision to acquire four tattoos. Some of them contain phrases that formerly conjured vivid memories, such as "Jasmine and Aladdin" which references the former first couple's kiss on the popular Saturday Night Live sketch in 2021. Even Pete Davidson has one for his ex-girlfriend and her kids that says "KNSCP." Even after Kim Kardashian passed the exam for first-year law students, he got the tattoo "My Girl Is A Lawyer" around his collarbone.
Also Read: 'Ask Pete how those tattoos of my kids doing in the trauma unit': Kanye West Obliterates Kim Kardashian's Ex Pete Davidson As Internet Offers Pete Some Ice For That Burn
Will Pete Davidson come out of this better or worse?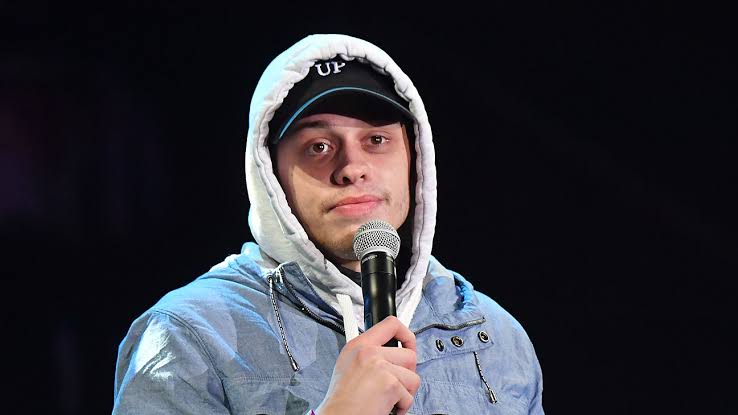 Pete Davidson has gone through quite a mental battle with his depression which has led him to get diagnosed with BPD or Borderline Personality Disorder by his psychiatrist. His romantic history has proven that his condition is prone to getting worse before it gets better. However, as things are with the comedian at the moment, his mental state may just evolve into something a lot more ugly, especially with Kanye West harassing the comedian every chance he gets.
Also Read: Kanye West Is Relentless, Mega Trolls Pete Davidson Yet Again As "pawn sent to antagonize" Him: 'He'll do something illegal'
Source: YouTube