Julia Roberts and George Clooney will be reuniting to play a divorced couple in  Ol Parker's rom-com movie, Ticket To Paradise. The movie will mark Julia Roberts's return to the rom-com genre and reunite with her Ocean's Eleven co-star George Clooney. Ticket To Paradise will have Julia and Roberts as ex-couple who put their differences aside in order to stop their daughter (Kaitlyn Dever) from marrying a man she just met.
Fans' reaction to the 'Ticket To Paradise' trailer
The trailer of the Ticket To Paradise movie just dropped and it shows Roberts and Clooney enjoying themselves together by dancing together and playing beer pong. As the trailer was out, fans have been posting on social media about the over details that the trailer has provided. 
"C'mon editor…", a fan posted for the showing the whole movie in the name of the trailer.  
Did they just show the whole movie?
C'mon editor… pic.twitter.com/9Sc3X2tKhH

— Cousin Greg's cousin (@TheRed_Wizard) June 29, 2022
This trailer is the entire movie

— RJ Palmer (@arvalis) June 29, 2022
In the first few scenes of the trailer, the couple is seen reuniting on a flight where Clooney says "Worst 19 years of my life", to which Roberts replies, "We were only married for five."
A user showed his love for Julia and appreciated the trailer of the "Ticket To Paradise" movie. 
Read More, How These A-list Hollywood Stars Have Changed Since Their Debut
Ok I love Julia more than life itself and this looks super fun…..however…why show the whole GD movie in the trailer!?

— Real McCoy (@RealMcCoy2021) June 29, 2022
"Thanks trailer" a fan tweeted for showing the full movie.
Thanks trailer. That was a good movie haha.

— Schlacker (@schlacker_) June 29, 2022
"Give me Julia Robert rom com era again!" fans rooted for the Pretty Woman actress Julia Roberts and expressed their interest to watch more of Julia Roberts.
YES! Give me Julia Robert rom com era again! Just wish the trailer didn't show it all.

— Taisha (@TaishaMPerez) June 29, 2022
Details about the Ticket to Paradise movie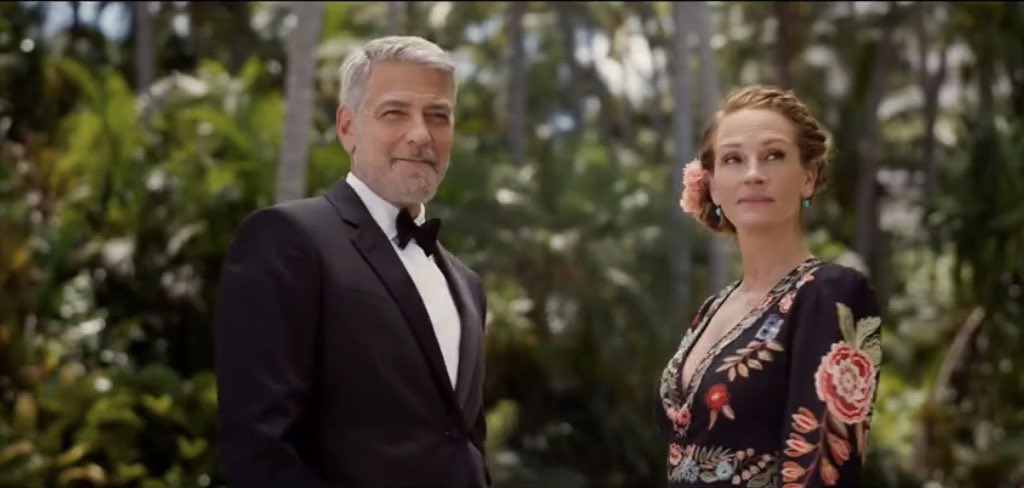 Mamma Mia! and The Best Exotic Marigold Hotel Director Ol Parker will be directing the Ticket To Paradise movie. The story follows two long-divorced parents played by Roberts and Clooney fly out to Indonesia to talk to their daughter about not making the same mistake they once did. The trailer brings out the drawn relationship between the characters as they attempt to join forces for the sake of their daughter.
Ticket to Paradise is scheduled to release in theatres on 21 October 2022