British model Cara Delevingne's mental health has been a topic of discussion lately as she was spotted acting eerily at Van Nuys Airport in Los Angeles. Fans are concerned as it looks like Cara Delevingne is fighting some sort of addiction. Not a lot of people know that Cara Delevingne's childhood was quite stressful as grew up in an "old-fashioned, repressed English family." She recently talked about her upbringing in an interview with HarperBazaar. The model was afraid that her parents won't accept her if she revealed her sexuality to them and that's why she relied on drugs to battle depressive thoughts.
Cara Delevingne's childhood was tough
Cara Delevingne told HarperBazaar that she comes from an "upper-class family." She attended a boarding school in Bedales in Hampshire that cost £13,000 a term. However, her wealthy upbringing didn't mean everything was easy for her. She stated that her childhood was "pretty sad." She said in the interview,
"Everyone has something they go through with their family. My life I feel was very stressful, because there was quite a lot of chaos, not being sure if people were okay or not."
Her mother, Pandora Delevingne battled heroin addiction and suffered from severe mental health problems when the model was young.
Also read: Cara Delevingne Latest Photos From The Burning Man Festival Nearly Confirms Actress Is Struggling With Addiction, Explains Margot Robbie's Distressed Looks
Cara Delevingne couldn't talk about her sexuality with her parents
In an interview with Variety, the model talked about her sexuality and how her mentality changed as she grew up,
"I grew up in an old-fashioned, repressed English family and I used the word 'gay' to describe things which were s**t all the time: 'That's so f**king gay of you, man.' Everyone used to talk about 'Oh, my God, imagine going down on a woman.' I'd be like, 'That's disgusting.'"
The model explained that it came from "the fact that I just didn't want to admit who I was." She also explained that she was afraid to talk about her sexuality with her parents,
"I didn't want to upset my family. I was deeply unhappy and depressed. When you don't accept a part of yourself or love yourself, it's like you're not there, almost."
In 2015 Cara Delevingne came out as bisexual.
Also read: Margot Robbie Desperate For Cara Delevingne to Join Rehab, Friends Claim Out of Control Drug Addiction Turning Her Mentally Unstable
Amber Heard reportedly got Cara Delevingne addicted to drugs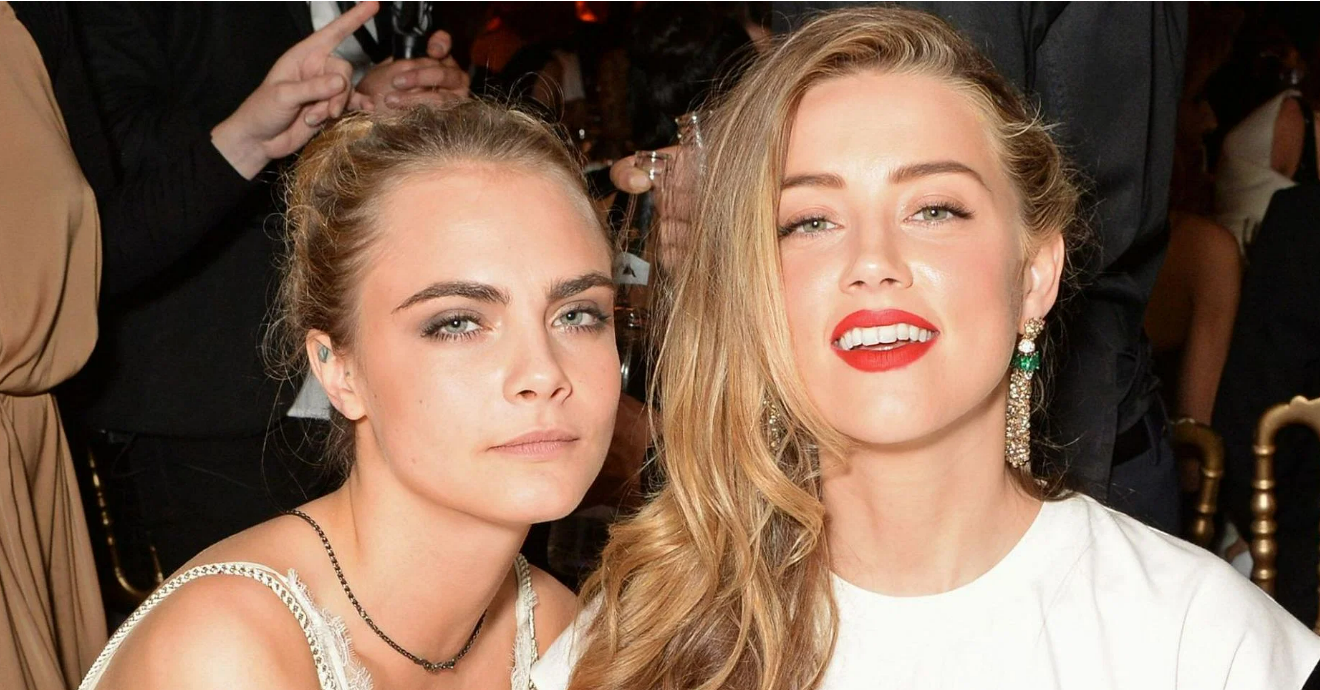 A source recently revealed that actress Amber Heard used to organize Hollywood s*x parties which fueled Cara Delevingne's drug addiction. These parties had a lot of alcohol and consumption of drugs was quite common. The insider further added that the Aquaman star would set up the model with a couple of billionaire tech clients who were at the party.
You may also like: Amber Heard Reportedly Made Cara Delevingne Sleep With Billionaires In Depraved S*x Parties, Decimated Her Career, Mental Stability With Crippling Drug Addiction
Source: This Happened YouTube